End User License Agreement: Reflect
End User License Agreement: Reflect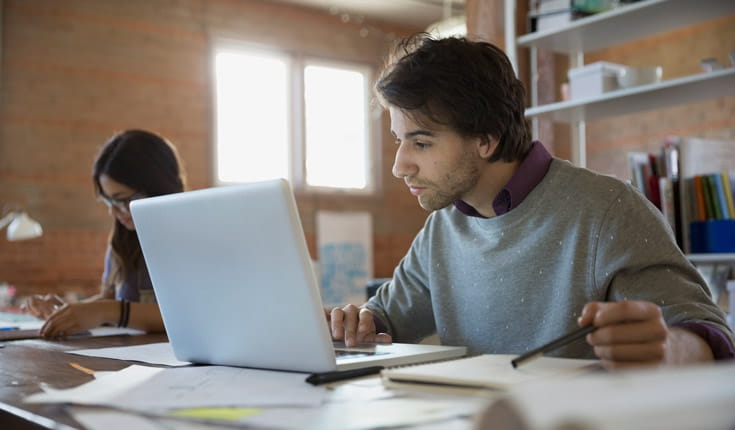 Updated November 6, 2014
| | |
| --- | --- |
| Purchased Product Term | 36 months from launch |
| License Code Valid | 36 months from initial purchase from GMAC |
Because this End User License Agreement contains legal obligations, please read it carefully.
1. Acceptance of End User License Agreement
This End User License Agreement (the "Agreement") governs your use of the ReflectTM product (the "Product"). Your access to and use of any features, functionality and content of the Product, which may include but is not limited to the assessment questions, tips, action items, learning content, benchmarking information, text, instruction, audio, video, images, photographs, graphics (collectively, "Content"), and any services or software that GMAC may provide through or in connection with the Product (collectively, "Related Services") are subject to this Agreement.
By launching the Product, you are indicating that you have read, understand and agree to be bound by the terms and conditions of this Agreement and the GMAC Terms of Use at gmac.com. Also, you are indicating that you understand and agree that the Graduate Management Admission Council ("GMAC", "we", "us" or "our") may revise this Agreement and the GMAC Terms of Use from time to time without providing any notice to you. You should visit this page periodically to review Agreement updates, because your continued use of the Product after we have revised the Agreement and the GMAC Terms of Use indicates that you accept the terms as revised. IF YOU DO NOT WANT TO BE BOUND BY THIS AGREEMENT OR ANY FUTURE AGREEMENT, DO NOT LAUNCH OR USE THE PRODUCT.
You agree that all agreements, notices, disclosures, and other communications provided to you electronically by GMAC satisfy any legal requirement that such communications be in writing.
2. Registration
To become an authorized user of the Product, you need to provide a valid license code, which can be purchased at www.gmac.com, and complete the registration process for the Product by filling-in all mandatory fields with accurate, current and complete information about yourself as prompted in the registration form ("User Data"). You agree to maintain and promptly update this User Data to keep it accurate, current and complete. GMAC has the right to suspend or terminate your account and refuse any and all current or future access to and use of the Product and Related Services if it suspects that the User Data or any other information you provide is inaccurate, not current, or incomplete. Registration for this Product is limited to persons who are over sixteen (16) years of age or older in the United States or another age specific to certain countries pursuant to local law. If you are under the required age, do not access or attempt to register for or use the Product.
3. Data You Provide
GMAC owns all Product-related records, including those created by User Data provided during registration and use of the product. By using Reflect you agree to the collection, use, and sharing of User Data as described in the GMAC Privacy Policy, which can be found at www.gmac.com/privacy. In addition, GMAC may share User Data, including your assessment results, with the initial purchaser (or initial acquirer) of the license code from GMAC and, if coupon codes are used by your school or organization, the coupon administrator.
If you are the initial purchaser of the license code from GMAC or receive and distribute coupon codes, and then receive User Data as described in this document, you are responsible for complying with the gmac.com privacy policy. This includes restrictions on use, transfer, sharing, and storage of the User Data. In addition, you must implement reasonable security measures to ensure the privacy and security of User Data.
4. Use of Product
The Product is owned and maintained by GMAC and its suppliers and licensors. The Product is licensed, not sold. Upon your acceptance of this Agreement and your successful completion of the registration for the Product, GMAC grants you a limited, non-transferable, non-exclusive license to (a) complete the assessment portion of Product one time during the Product Term (defined below), (b) access and download your individual assessment report during the Product Term, and (c) access the Product's tips, action items, learning content and benchmarking information during the Product Term. The "Product Term" means (i) 36 months from your launch of the Product if you have paid fees to access the Product, (ii) two months from your launch of the Product if you are accessing the Product as a GMAC-offered demonstration copy, or (iii) the earlier date upon which GMAC terminates your access to the Product in accordance with this Agreement.
5. Restrictions on Use
The licensed rights are limited to your personal, non-commercial use. You agree (a) not to make the tips, learning content, assessment questions or other Content available to any other person or entity, except that you may share your individual assessment report with others, (b) not to copy, create derivative works, publish, modify or distribute any portion of Product, (c) not to reverse engineer or attempt to derive the source code of all or any part of the Product, and (d) not to falsify your report. The Content (including but not limited to the selection, coordination and arrangement of the Content), the Related Services, the trademark Reflect and other marks and logos related to the Product, and the trade dress and look and feel of the Product are protected by various laws including, but not limited to, copyright, trademark and trade secrecy law. No right, title or interest in or to any aspect of the Product (including but not limited to the Content) is transferred to you, and all rights not expressly granted to you are reserved by GMAC or its licensors. Any use of the Product not expressly permitted by this Agreement is a breach of this Agreement and may also violate copyright, trademark and other laws. You agree not to falsify or delete any copyright management information, such as author attributions, legal or other proper notices or proprietary designations, or labels of the origin or source of software or other material. You must retain all designations in any copy of your individual report.
You are responsible for complying with all applicable laws and regulations in connection with your access to and use of the Product.
6. Product Modifications
GMAC reserves the right, in its sole discretion and without incurring any liability to you, to (a) update, remove, or replace all or any part of the Product (including Content) and/or Related Services at any time, but is not obligated to do so, and (b) impose limitations on your usage of certain Product components or Related Services.
If you suggest new content, features or functionality that GMAC, in its sole discretion, incorporates in the Product, such new content, features or functionality will be the sole and exclusive property of GMAC and you hereby waive and release all rights and claims to the same.
7. Technical Requirements
Hardware:
Windows®
Intel® Pentium® II 450MHz, AMD Athlon™ 600MHz or faster processor (or equivalent)
Display Resolution 1024 by 768
256MB of RAM
Audio Card
Macintosh®
PowerPC® G3 500MHz or faster processor
Intel Core™ Duo 1.33GHz or faster processor
Display Resolution 1024 by 768
256MB of RAM
Apple® iPad®
Software:
This program requires Adobe® Flash® version 9 or higher in order to view video learning content.
Operating Systems: Microsoft Windows XP; Microsoft Windows Vista; Microsoft Windows 7 and 8; Mac OS X v10.4 or later; and, iOS 5.0 +
Browsers: Internet Explorer 7.0+; *Firefox 10.x +; and, Chrome 14.x +, Safari 3.x+
*Note - certain versions of Firefox® browsers may interfere with text input
8. Security
You are responsible for maintaining the confidentiality of the password you provided during the registration process, and you are fully responsible for all activities that occur under your password or account. YOU AGREE NOT TO SHARE YOUR PASSWORD WITH ANY OTHER PERSON or to allow any other person to access the Product (including any Content) using your password. You agree to immediately notify GMAC at privacy@gmac.com of any unauthorized use of your account or any other breach of security relating to the Product. GMAC reserves the right to require you to change your password for network security reasons.
You shall not breach the security of the Product, including, without limitation: (a) accessing data not intended for you or logging into an account that you are not authorized to access, (b) attempting to probe, scan, or test the vulnerability of a system or network or to breach a security or authentication measure of the Product without proper authorization, and (c) using viruses, spamming, flooding, etc. to interfere with service to any user, host, or network.
Due to the nature of the Internet, we cannot be responsible for viruses, worms, Trojan horses or other items of a destructive nature and shall not be liable for any loss or damage, including loss of data, that such items cause. Therefore, it is your responsibility to take precautions against such items.
9. Open Source Code
The Product includes some components of open source code. Those aspects are subject to the terms and conditions below.
Jquery MIT License. Copyright © 2012 John Resig, http://jquery.com/
Modernizr MIT License. Copyright (c) 2009–2011
Permission is hereby granted, free of charge, to any person obtaining a copy of this software and associated documentation files (the "Software"), to deal in the Software without restriction, including without limitation the rights to use, copy, modify, merge, publish, distribute, sublicense, and/or sell copies of the Software, and to permit persons to whom the Software is furnished to do so, subject to the following conditions:
The above copyright notice and this permission notice shall be included in all copies or substantial portions of the Software.
THE SOFTWARE IS PROVIDED "AS IS", WITHOUT WARRANTY OF ANY KIND, EXPRESS OR IMPLIED, INCLUDING BUT NOT LIMITED TO THE WARRANTIES OF MERCHANTABILITY, FITNESS FOR A PARTICULAR PURPOSE AND NONINFRINGEMENT. IN NO EVENT SHALL THE AUTHORS OR COPYRIGHT HOLDERS BE LIABLE FOR ANY CLAIM, DAMAGES OR OTHER LIABILITY, WHETHER IN AN ACTION OF CONTRACT, TORT OR OTHERWISE, ARISING FROM, OUT OF OR IN CONNECTION WITH THE SOFTWARE OR THE USE OR OTHER DEALINGS IN THE SOFTWARE.
10. No Warranties
THE PRODUCT (INCLUING ITS CONTENT) AND ANY RELATED SERVICES ARE PROVIDED TO YOU ON AN "AS IS" AND "AS AVAILABLE" BASIS WITHOUT WARRANTIES OF ANY KIND.WITHOUT LIMITING THE GENERALITY OF THE FOREGOING, GMAC DISCLAIMS TO THE MAXIMUM EXTENT PERMITTED BY LAW, ANY AND ALL EXPRESS OR IMPLIED WARRANTIES, INCLUDING BUT NOT LIMITED TO ANY WARRANTY OF MERCHANTABILITY, FITNESS FOR A PARTICULAR PURPOSE, OR NONINFRINGEMENT. Any decisions or action taken by you on the basis of your use of the Product or the Related Services is at your sole discretion.
Some jurisdictions may not allow the disclaimer of implied warranties. In such jurisdictions, the foregoing disclaimers may not apply to you insofar as they relate to implied warranties.
11. Limitation of Liability
GMAC AND ITS DIRECTORS, OFFICERS, EMPLOYEES, REPRESENTATIVES, AFFILIATES, AGENTS, LICENSORS, AND SUPPLIERS SHALL NOT BE LIABLE TO YOU FOR ANY FOR ANY PUNITIVE, CONSEQUENTIAL, INCIDENTAL, INDIRECT, OR SIMILAR DAMAGES, INCLUDING BUT NOT LIMITED TO LOSS OF REVENUE OR PROFITS OR LOSS OF DATA, WHETHER IN CONTRACT, TORT (INCLUDING NEGLIGENCE), STRICT LIABILITY OR OTHERWISE, ARISING OUT OF OR CAUSED IN WHOLE OR IN PART BY: (a) YOUR USE OF, INABILITY TO USE, OR RELIANCE ON, ALL OR ANY PART OF THE PRODUCT, (b) ANY ERRORS OR OMISSIONS IN ALL OR ANY PART OF THE PRODUCT OR ANY RELATED SERVICE, OR (c) THE PERFORMANCE OR NON-PERFORMANCE OF GMAC OR ANY OF ITS LICENSORS OR SUPPLIERS.
THE MAXIMUM LIABILITY OF GMAC AND ITS DIRECTORS, OFFICERS, EMPLOYEES, REPRESENTATIVES, AFFILIATES, AGENTS, LICENSORS, AND SUPPLIERS, COMBINED, SHALL BE LIMITED TO THE TOTAL AMOUNT PAID BY THE PURCHASER TO GMAC, IF ANY, FOR THE USE OF THE PRODUCT. THE LIMITATIONS OF LIABILITY IN THIS AGREEMENT APPLY EVEN IF GMAC HAS BEEN ADVISED OF THE POSSIBILITY OF SUCH DAMAGE.
Some jurisdictions do not allow the limitation or exclusion of liability for certain damages, in which case the liability of GMAC and its directors, officers, employees, representatives, affiliates, agents, licensors and suppliers shall be limited in accordance with this Agreement to the fullest extent permitted by law.
12. Other Terms and Conditions
The Content may include materials owned and licensed by a third party. Such materials may be subject to any additional terms, conditions, rights, and obligations, and are available via links on the relevant Content pages.
13. Linked Sites
On this site there may be links provided to Web sites maintained by third parties over which GMAC has no control. We take no responsibility for the accuracy, content, or any aspect of such third-party content, and disclaim any liability to you for such content or for any consequence of your decision to use the links provided or your use of such content. We also disclaim all liability and make no representations or warranties for any products or services sold or provided to you by any third party. Your purchase of products or services through a third-party site is subject to agreements and/or the terms and conditions in effect between you and the providers of products and services at those other sites. You agree that you shall not bring a suit or claim against GMAC or any of our affiliates arising from or based on your purchase or use of products, services, or content through such third-party sites. Links do not imply that GMAC sponsors, endorses, is affiliated or associated with, or is legally authorized to use any trademark, trade name, logo, or copyright symbol displayed in or accessible through the links, or that any linked site is authorized to use any trademark, trade name, logo, or copyright symbol of GMAC.
14. Trademarks
ReflectTM is a trademark and The GMAC logo, GMAC® and Graduate Management Admission Council®, are registered trademarks of GMAC.
The trademarks and logos used in the Product identify our product and are owned by GMAC or are licensed to GMAC. You agree not to use of any of the marks appearing in the Product and any Related Services without the express written consent of GMAC or the owner of the mark. Any unauthorized use is strictly prohibited.
15. Special Conditions for International Use and Exports
This Product (including Content) and Related Services are controlled and operated by GMAC and its agents from their offices within the United States. GMAC makes no representations or guaranties that the Product, Content or Related Services are appropriate for use in all locations, or that the Product, Content or Related Services are available or appropriate for sale or use in all jurisdictions. You are prohibited from using and accessing the Product, Content and Related Services where such access and use is illegal. If you choose to access the Product or Content or use the Related Services, you do so, on your own initiative, and are responsible for compliance with applicable local laws or regulations. Recognizing the global nature of the Internet, you agree to comply with all local rules regarding online conduct and acceptable content. Specifically, you agree to comply with all applicable laws regarding the transmission of data or information exported from the United States or the country in which you reside. You are also responsible for complying with any local laws in your country, which may impact your right to import, export, or use the Product, Content and Related Services.
16. Termination and Investigations
GMAC reserves the right to suspend, limit or terminate your access to the Product at any time, with or without notice, if it determines, in its sole discretion, that you have violated any applicable law or have failed to comply with any provision of this Agreement, or any other agreement pertaining to the use of GMAC products or services, or for any other reason in GMAC's reasonable discretion. If we believe your conduct or any information you provide in connection with the Product fails to conform to this Agreement, we reserve the right to investigate, involve, report to, and cooperate with law enforcement, governmental, or other authorities concerning such conduct, and to pursue a civil lawsuit, criminal prosecution, or other action for any alleged or actual illegal, fraudulent, or other unauthorized activities involving the Product, with or without notice. However, subject to our discretion or where compelled to do so, we may notify you of termination of your access to this site via e-mail or other written notice to the address you provide to us in the registration process. Upon termination, the Product Term will end and you will not be authorized to access or use the Product, and you shall immediately discontinue your use of the Product. Sections 3 and 8-18 shall survive termination of this Agreement.
17. Governing Law and Arbitration
This Agreement shall be governed by and construed in accordance with the laws of the Commonwealth of Virginia, without effect to any principles of conflicts of law, and the federal law of the United States. This Agreement shall not be governed by the United Nations Convention on Contracts for the International Sale of Goods. All controversies and claims between you and GMAC related to this Agreement or the Product shall be settled exclusively through binding arbitration. Arbitrators' decisions are as enforceable as any court order and are subject to a very limited review by a court. The arbitration shall be subject to the US Federal Arbitration Act and not any state arbitration law. The arbitration shall be conducted before one commercial arbitrator with substantial experience in resolving commercial contract disputes from the American Arbitration Association ("AAA"). As modified by this Agreement, the arbitration will be governed by the AAA's Commercial Arbitration Rules. You are thus GIVING UP YOUR RIGHT TO GO TO COURT to assert or defend your rights under this Agreement. Any arbitral hearing will be held in the Washington, DC metropolitan area, unless you and GMAC agree to another location. The arbitrator's ruling is binding and not merely advisory. You must submit any legal notices to the attention of GMAC's General Counsel.
Notwithstanding the above, GMAC shall have the right to commence and prosecute any legal or equitable action or proceeding before any court of competent jurisdiction to obtain injunctive or other relief against you in the even that, in the opinion of GMAC, such action is necessary or desirable.
18. Access to this Agreement
When you launch this Product, you also consent to have the Agreement provided to you in electronic form and agree to receive information about your account electronically. You have the right to receive this Agreement in non-electronic form. You may request a non-electronic copy of this Agreement either before or after you electronically agree to it by launching the Product. To receive a non-electronic copy of the Agreement, please send an email to legal@gmac.com.

19. General
Your agreement to this Agreement does not confer any rights, remedies, or benefits upon any person other than you and GMAC. GMAC may assign this Agreement, in whole or in part, with or without notice to you. You may not assign any rights under this Agreement without the prior written consent of GMAC. This Agreement shall be binding on and inure to the benefit of the permitted successors and assigns. If any provision of this Agreement is held to be void, invalid, unenforceable, or illegal by a proper legal authority, that provision shall be construed in a manner consistent with the applicable law to reflect, as nearly as possible, the original intention of the parties, and the remaining portions shall remain in full force and effect. An omission or delay by GMAC in enforcing any right or remedy under this Agreement shall not be interpreted as a waiver of any such right or remedy. No express or implied waiver by GMAC of any breach shall in any way be construed as a waiver of any future or subsequent breach. GMAC will not be liable for breach of this Agreement if such non-performance is caused by a condition (for example, natural disaster, act of war or terrorism, riot, labor condition, governmental action, and Internet disturbance) that was beyond GMAC's reasonable control. Except as otherwise specified in this Agreement, this Agreement constitutes the entire agreement between you and GMAC with respect to your use of the Product and supersedes all prior or contemporaneous understandings regarding such subject matter.