GMAT™ Enhanced Score Report End-User License Agreement
GMAT™ Enhanced Score Report End-User License Agreement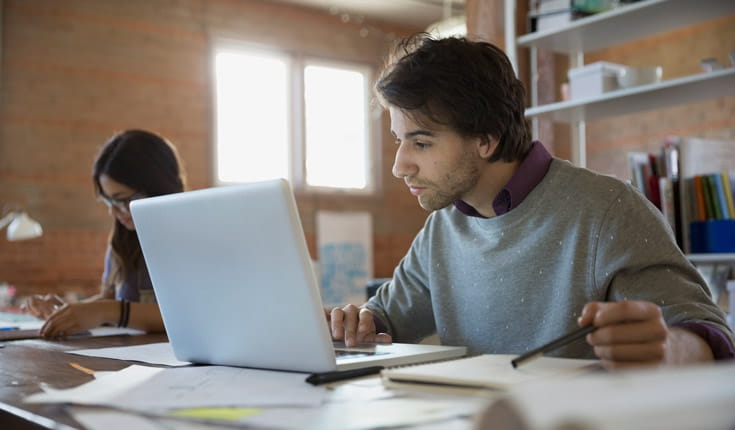 Updated December 9, 2014
| | |
| --- | --- |
| Activation Code Valid | 60 months from initial purchase from GMAC |
Because this End-User License Agreement contains legal obligations, please read it carefully.
1. Acceptance of End User License Agreement
This End User License Agreement (the "Agreement") governs your use of the GMAT® Enhanced Score Report product (the "ESR" or "Product"). By purchasing an ESR, you are indicating that you have read, understand and agree to be bound by the terms and conditions of this Agreement. You agree that the Graduate Management Admission Council ("GMAC", "we", "us" or "our") may revise this Agreement from time to time without providing any notice to you. You should visit this page periodically to review Agreement updates, because your continued use of the ESR after we have revised the Agreement indicates that you accept the terms as revised. IF YOU DO NOT WANT TO BE BOUND BY THIS AGREEMENT OR ANY FUTURE AGREEMENT, DO NOT PURCHASE THIS PRODUCT.
2. Activation Code Validity; NO REFUNDS
When you have purchased an ESR, you will receive an ESR activation code via an e-mail sent to the address associated with your purchase. To access your ESR for a GMAT™ test appointment, you must activate the ESR code on your mba.com "My GMAT and Score" page. Each activation code purchased may be used to access the ESR for one GMAT test appointment only. If you would like view your ESR for more than one GMAT test appointment, you must purchase additional ESRs. The activation code will expire 5 years after the date of purchase from GMAC. Payments for the ESR/activation codes are non-refundable. You will not be able to activate your ESR after the activation code expires; however, once you have activated your ESR for a particular test appointment, you will be able to access that ESR for so long as that overall GMAT score remains valid (generally 5 years after the test appointment, unless the score is revoked by GMAC). If your GMAT score is revoked by GMAC, your ESR will be terminated and you will not be entitled to a refund.
3. Ownership and License.
The ESR Product is owned and maintained by GMAC and its licensors. The ESR Product is licensed, not sold. Upon your acceptance of this Agreement and your purchase of the activation code, GMAC grants you a limited, non-transferable, non-exclusive license to access and use your ESR for one GMAT test appointment.
4. Product Modifications
GMAC reserves the right, in its sole discretion and without incurring any liability to you, to update, remove, or replace all or any part of the ESR. If you suggest new content, features, or functionality that GMAC, in its sole discretion, incorporates in the ESR, such new content, features, or functionality will be the sole and exclusive property of GMAC and you hereby waive and release all rights and claims to the same.
5. Security
You shall not breach the security of the Product, including, without limitation: (a) accessing data not intended for you or logging into an account that you are not authorized to access, (b) attempting to probe, scan, or test the vulnerability of a system or network or to breach a security or authentication measure of the Product without proper authorization, and (c) using viruses, spamming, flooding, etc. to interfere with service to any user, host, or network.
Due to the nature of the Internet, we cannot be responsible for viruses, worms, Trojan horses or other items of a destructive nature and shall not be liable for any loss or damage, including loss of data, that such items cause. Therefore, it is your responsibility to take precautions against such items.
6. Limited Warranty & Disclaimer
GMAC warrants that the ESR Product will perform substantially in accordance with the specifications of the Product on www.mba.com for a period of ninety (90) days after purchase of the Product. As your sole and exclusive remedy, GMAC will, at its option, correct the ESR Product to conform to the specifications or refund to you the amount you paid to GMAC for the ESR Product, provided that (i) you gave GMAC's customer service written notice and details of the non-conformity within the 90-day period and (ii) GMAC can reproduce the error. EXCEPT FOR THE FOREGOING, AND TO THE MAXIMUM EXTENT PERMITTED BY THE LAW, GMAC DOES NOT MAKE ANY OTHER WARRANTIES, WHETHER EXPRESS OR IMPLIED, ABOUT THE PRODUCT. GMAC DOES NOT WARRANT THAT YOUR USE OF THE PRODUCT WILL BE UNINTERUPTED, VIRUS-FREE, OR ERROR-FREE. Any decisions or action taken by you on the basis of your use of the ESR is at your sole discretion.
Some jurisdictions may not allow the disclaimer of implied warranties. In such jurisdictions, the foregoing disclaimers may not apply to you insofar as they relate to implied warranties.
7. Limitation of Liability
GMAC AND ITS AFFILIATES AND THEIR DIRECTORS, OFFICERS, EMPLOYEES, AND CONTRACTORS SHALL NOT BE LIABLE TO YOU FOR ANY FOR ANY PUNITIVE, CONSEQUENTIAL, INCIDENTAL, INDIRECT, OR SIMILAR DAMAGES, INCLUDING BUT NOT LIMITED TO LOSS OF REVENUE OR PROFITS OR LOSS OF DATA, WHETHER IN CONTRACT, TORT (INCLUDING NEGLIGENCE), STRICT LIABILITY OR OTHERWISE, ARISING OUT OF OR CAUSED IN WHOLE OR IN PART BY: (a) YOUR USE OF, INABILITY TO USE, OR RELIANCE ON, ALL OR ANY PART OF THE PRODUCT, OR (b) ANY ERRORS OR OMISSIONS IN ALL OR ANY PART OF THE PRODUCT. THE MAXIMUM LIABILITY OF GMAC AND ITS DIRECTORS, OFFICERS, EMPLOYEES, REPRESENTATIVES, AFFILIATES, AGENTS, LICENSORS, AND SUPPLIERS, COMBINED, SHALL BE LIMITED TO THE TOTAL AMOUNT YOU PAID GMAC, IF ANY, FOR THE USE OF THE PRODUCT. THE LIMITATIONS OF LIABILITY IN THIS AGREEMENT APPLY EVEN IF GMAC HAS BEEN ADVISED OF THE POSSIBILITY OF SUCH DAMAGE.
Some jurisdictions do not allow the limitation or exclusion of liability for certain damages, in which case the liability of GMAC and its affiliates and their directors, officers, employees, and contractors shall be limited in accordance with this Agreement to the fullest extent permitted by law.
8. Termination
GMAC reserves the right to suspend, limit, or terminate your access to the Product at any time, with or without notice, if it determines, in its sole discretion, that you have violated any applicable law or have failed to comply with any provision of this Agreement or any policy related to the GMAT® exam.
9. Governing Law and Arbitration
This Agreement shall be governed by and construed in accordance with the laws of the Commonwealth of Virginia, without effect to any principles of conflicts of law, and the federal law of the United States. This Agreement shall not be governed by the UNCISG. All controversies and claims between you and GMAC related to this Agreement or the Product shall be settled exclusively through binding arbitration. Arbitrators' decisions are as enforceable as any court order and are subject to a very limited review by a court. The arbitration shall be subject to the US Federal Arbitration Act and not any state arbitration law. The arbitration shall be conducted before one commercial arbitrator with substantial experience in resolving commercial contract disputes from the American Arbitration Association ("AAA"). As modified by this Agreement, the arbitration will be governed by the AAA's Commercial Arbitration Rules. You are thus GIVING UP YOUR RIGHT TO GO TO COURT to assert or defend your rights under this Agreement. Any arbitral hearing will be held in the Washington, DC metropolitan area, unless you and GMAC agree to another location. The arbitrator's ruling is binding and not merely advisory. You must submit any legal notices to the attention of GMAC's General Counsel.
Notwithstanding the above, GMAC shall have the right to commence and prosecute any legal or equitable action or proceeding before any court of competent jurisdiction to obtain injunctive or other relief against you in the even that, in the opinion of GMAC, such action is necessary or desirable.
10. Access to this Agreement
When you purchase this Product, you also consent to have the Agreement provided to you in electronic form and agree to receive information about your account electronically. You have the right to receive this Agreement in non-electronic form. You may request a non-electronic copy of this Agreement either before or after you electronically agree to it by purchasing the Product. To receive a non-electronic copy of the Agreement, please send an email to legal@gmac.com. You agree that all agreements, notices, disclosures, and other communications provided to you electronically by GMAC satisfy any legal requirement that such communications be in writing.

11. General
Your agreement to this Agreement does not confer any rights, remedies, or benefits upon any person other than you and GMAC. GMAC may assign this Agreement, in whole or in part, with or without notice to you. You may not assign any rights under this Agreement without the prior written consent of GMAC. This Agreement shall be binding on and inure to the benefit of the permitted successors and assigns. If any provision of this Agreement is held to be void, invalid, unenforceable, or illegal by a proper legal authority, that provision shall be construed in a manner consistent with the applicable law to reflect, as nearly as possible, the original intention of the parties, and the remaining portions shall remain in full force and effect. An omission or delay by GMAC in enforcing any right or remedy under this Agreement shall not be interpreted as a waiver of any such right or remedy. No express or implied waiver by GMAC of any breach shall in any way be construed as a waiver of any future or subsequent breach. GMAC will not be liable for breach of this Agreement if such non-performance is caused by a condition (for example, natural disaster, act of war or terrorism, riot, labor condition, governmental action, and Internet disturbance) that was beyond GMAC's reasonable control. Except as otherwise specified in this Agreement, this Agreement constitutes the entire agreement between you and GMAC with respect to your use of the Product and supersedes all prior or contemporaneous understandings regarding such subject matter.