Is Your Social Media Ready for Business School Admissions?
Is Your Social Media Ready for Business School Admissions?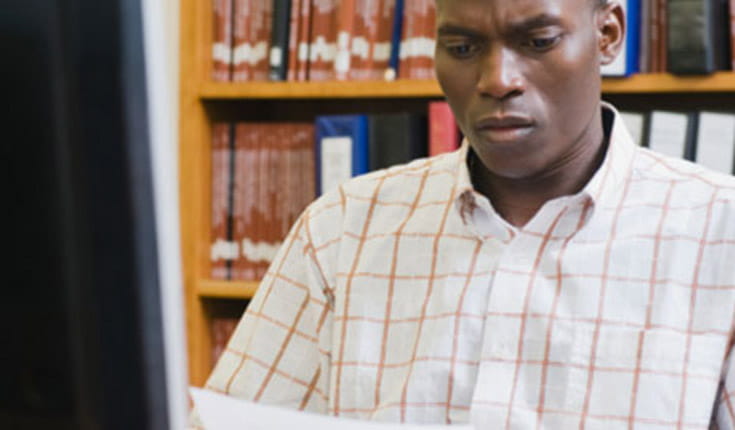 If you heard a business school admissions professional was looking at your social media profile right now, how would it make you feel?
In today's world, maintaining a social presence is as routine and expected as washing your face or brushing your teeth. But creating a profile that is fun, trendy, and professional all at once is easier said than done. Plus, when it comes to applying to business schools, it's difficult to know whether admissions professionals will take your social presence into account at all.
Do business schools really pay attention to social media?
A recent survey by Kaplan stated that 25 percent of college admissions officers say that they look at social media in order to learn more about their applicants. Of those professionals, nearly half reported that what they discover when looking at prospective students' social media has a positive impact on their evaluation of the students. Forty-two percent, however, stated that what they find typically has a negative impact on their perception of the students.
Furthermore, according to a 2017 survey administered by the American Association of Collegiate Registrars and Admissions Officers, 11 percent of respondents said that they "denied admission based on social media content" and another 7 percent rescinded offers for the same reason.
So if you're thinking about applying to business school, it's important to observe certain do's and don'ts of social media to ensure your online presence is the best it can be when you submit your application.
What should I do on social media to make myself seem professional?
Social media can be a great way to highlight your personal interests and your professional interests as well. For example, if you have attended professional conferences or events relevant to your field of focus, your social profile can be a great way to showcase that experience. Social media is also a useful tool for documenting hobbies or interests like art, music, or volunteering. Though it may seem trivial, showing that you are interesting and well-rounded can make an impact on your overall application.
When describing an example of positive social engagement, one admissions rep noted the following about the profile of a prospective student, "One student described on Twitter that she facilitated an LGBTQ panel for her school, which wasn't in her application. This made us more interested in her overall and encouraged us to imagine how she would help out the community."
Before posting something on social media, ask yourself whether you think the content reflects well or poorly on you from an outsider's perspective.
What should I avoid posting on social media?
Though it may seem obvious, inappropriate photos or videos are out of the question.
Additionally, you should stay away from statuses, videos, and photos that link you to anything that might clash with a university's code of conduct or values. In other words, don't post anything that could compromise you in the future.
Should I engage with my favorite schools on social media?
Interacting with colleges and universities on social media is a great way to convey your interest in learning more about them and applying. Follow, like, and pay close attention to their accounts, especially the accounts of the admissions office. Sharing or retweeting a post can show enthusiasm and interest in an institution's activities.
Engagement with a school's social accounts can also be an excellent way to showcase your compatibility with the school and its culture. Interacting with a school on social media may prove to admissions officers that you're the kind of student they want to have at their institution.
Don't stalk or excessively like schools' posts, however, in hopes of getting admissions reps' attention. All in all, when it comes to social media always use your best judgment and air on the side of caution.
Want more inside advice about getting yourself application ready? Create an mba.com account for more.
Emma Williams is a part of the Content and Marketing Team at Admissionado. She contributes articles about college and MBA admissions, student life, and everything in between. She enjoys diving into new aspects of life, and learning as much as possible about the business world, marketing, and branding. She likes sharing her thoughts and ideas and helping people get easy access to the secrets of the world.