MBA with Low GPA? How to Improve Your Candidacy
MBA with Low GPA? How to Improve Your Candidacy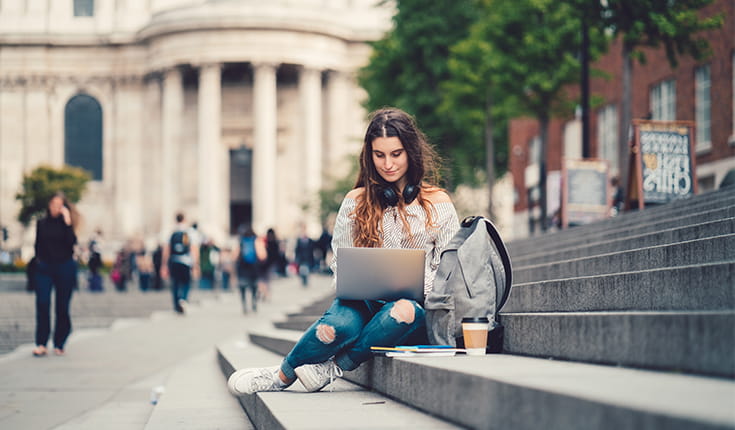 If you're thinking about applying for business school but are worried about your undergraduate GPA, there's a few things you should keep in mind.
The truth is that a low GPA is not an asset, but it doesn't exist in a vacuum either. And in the context of a full, impressive MBA application, your GPA is unlikely to be a "make or break" factor for or against acceptance.
In this article, I will discuss some methods of mitigating a low GPA in your business school application, including concrete steps you can take to improve your candidacy.
What is a "Low" GPA?
It may come as a surprise to some applicants that MBA programs do not have a minimum GPA requirement.
Nonetheless, it's still possible to determine what constitutes a "low GPA" by researching your target programs.
In general, any GPA that is significantly lower than the average at your target business schools will require some extra work to address.
But even if you do fall in that category of candidates with an exceptionally low GPA, don't be discouraged.
Why GPA Matters in MBA Admissions
It's important to remember the purpose of your undergraduate GPA in your MBA application. MBA admissions officers are interested in your GPA for a number of reasons:
To prove that you can keep up with the MBA curriculum

To improve their ranking

To prove your maturity and dedication to education
If your GPA – alongside your GMAT score, resume, essays, and professional experience – paints a picture of someone who would struggle with the MBA curriculum or who would not commit fully to the MBA degree, then that program is unlikely to admit you.
Similarly, when it comes to filling spots in an MBA class from multiple candidates with equal qualifications, MBA programs are likely to make the strategic choice of selecting the candidates whose stats will help elevate the program's place in the US News MBA rankings.
So when you're looking to improve your chances of acceptance despite having a low GPA, you should consider what your overall profile says about your character and how your stats will help or hurt the program's ranking.
How to Mitigate a Low GPA
There are five key ways to mitigate a low GPA:
Improve your GMAT Score

Write an effective MBA resume

Have strong letters of recommendation

Highlight your extracurricular activities

Write compelling essays
Improve Your GMAT Score
The most effective way to offset a low GPA is to earn a high GMAT score.
The GMAT was designed by business schools for business schools, so a high GMAT score is one of the most effective ways of predicting your success throughout and beyond your MBA. Achieving a high GMAT score proves to the AdCom that you have the aptitude to keep up with their curriculum.
Further, your high GMAT score will help boost the average GMAT score of your incoming class – a factor that will have a direct impact on your program's ranking.
Because a lot of work goes into earning a competitive GMAT score, it also proves to your target MBA programs that you are dedicated to your education and to giving yourself an edge over other applicants.
In short, earning a high GMAT score is probably the best way to offset a low GPA.
Write an Effective MBA Resume
Another means of mitigating a low GPA is to emphasize other accomplishments that speak to your potential to succeed in an MBA program – and your resume is the perfect place to do so.
Your resume can highlight your academic achievements and your contributions at work. Your resume can include awards that you've received, charitable endeavors you've committed yourself to, early promotions, and so on.
Be sure to present these achievements in a measurable way that can easily be compared to a well-defined pool of peers.
Get Strong Letters of Recommendation
Obtaining strong letters of recommendation can also go a long way in demonstrating your abilities and potential to succeed in an MBA program.
Letters of recommendation from a current or former supervisor lends a degree of credibility to your application that can't be replicated across the rest of your materials.
Because your recommenders are – or should be – more advanced in their careers than you are, their enthusiasm and belief in you and your potential will fortify your profile.
Choose recommenders who can speak with enthusiasm and specificity about your skills and achievements, and encourage them to use specific examples in their letters. It may also be appropriate to highlight one or two recent projects that you worked on together (or under their supervision).
Highlight your Extracurricular Activities
Don't underestimate extracurricular activities!
To business schools, extracurriculars are a great way to show your leadership skills and determination to make an impact. Can you talk about a charity you're involved with? Or a club or society you've taken a leadership position in? Can you demonstrate the effect you had on this initiative's success?
Aside from emphasizing your skills, extracurriculars can also help your application stand out more by showing the unique experiences and perspectives that you will bring to the program.
Write Compelling Essays – and Consider the Optional Essay
Writing compelling essays is one of the most important aspects of any MBA application, so you should devote quite a bit of time and thought to the essays.
For any experiences or interests that you haven't had the space to highlight in the rest of your application, the essays provide another opportunity to paint a picture of your overall character, skill, and worldview.
In some rare cases, writing an optional essay to address your low GPA is worth consideration. For example, if your GPA is extremely low or the circumstances were extremely compelling – such as a long term hospitalization – you may choose to use the optional essay to explicitly address your low marks as an undergraduate.
If your response to the optional essay creates unnecessary noise in your application, however, we do not recommend choosing to write it.
If you are unsure, speaking with a consultant to get an expert's opinion on when to use the optional essay might be beneficial for you.
Conclusion
While applying for an MBA with a low GPA is not an ideal situation, it's important to remember that your candidacy will be evaluated on a (mostly) holistic level.
A lot can be done to overcome a low GPA, but candidates should pay special attention to their:
GMAT scores

Resume

Letters of Recommendation

Extracurricular Activities

MBA Essays
Finally, if you're struggling or if you'd like some additional assistance, enlisting the help of a professional MBA admissions consultant could be worthwhile.