Make Your Business School Application Stand Out: Answer the Optional Essay
Make Your Business School Application Stand Out: Answer the Optional Essay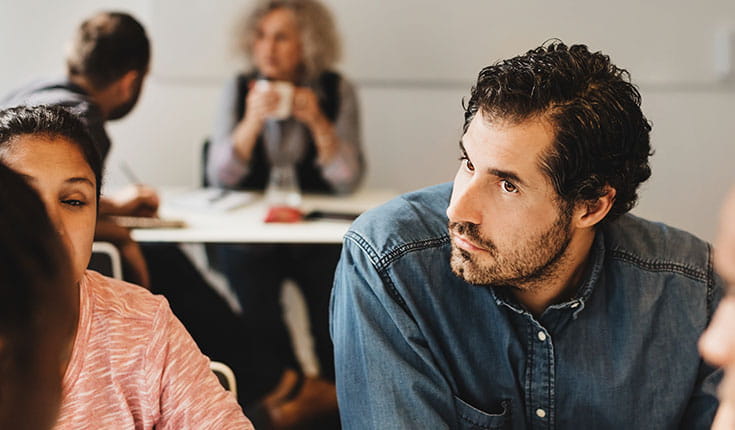 The final business school application question: "Do you want to tell us anything else about you?" Yes, it's an optional essay. But don't dismiss optional; turn it into an opportunity—use these tips to answer it successfully.
As a former English teacher, I appreciate a well-written essay. Of course proper grammar and punctuation is expected, but when written effectively, a standout MBA application essay is a great opportunity to showcase your personality. An essay prompt like the one above provides candidates with a unique opportunity to give people in the admissions committee like me a wider view of your background as an applicant.
Make your optional MBA application essay memorable.
I understand there are candidates who may not share my enthusiasm for crafting additional essays—especially when you have already completed at least one required essay. You've spent significant time and energy avoiding application mistakes and fine-tuning your required essay(s), and frankly, that may be all you need to include. However, you may want to know more about why some of your peers are submitting this optional essay, and how it makes their application more memorable.
I'd encourage you to think of the question, "Do you want to tell us anything else about you?" as a fantastic chance to proactively anticipate and address any concerns the admissions committee may have while reading your application. Additionally, this essay could highlight any area of your candidacy that you feel warrants some more attention.
Step back before you submit your business school application.
Before you hit "submit" on your MBA application, take a step back to weigh what really matters in your answers and put yourself in our shoes. If you were a member of the admissions committee, would you have any concerns? Is there anything you'd want to know more about? Would you love to know why there is a gap in employment (maybe you took a once-in-a-lifetime backpacking trip!), why one semester's grades are considerably lower than the rest (were you working to support yourself financially?), or that you are up for a promotion in the next few months although it won't yet be reflected on your resume (go, you!)?
Examine your profile carefully, but don't use the essay to make excuses or tell us unnecessary facts. Ponder these five questions about business school and use this essay to acknowledge any anticipated concerns, provide the necessary context, and discuss how you have learned or grown from that time in your life. This will showcase more depth and help us make a more informed decision on your candidacy.
When writing any of your MBA application essays, focus on providing clarity and explanation. With the same focus on clarity, you can then address multiple areas in this "optional essay" space. Even though the English teacher in me can't shake my love for thesis statements and bold imagery, this essay medium is meant for succinct sharing. Remember, in most cases, this optional essay is truly optional. This means, if you have taken that step back and feel confident that your candidacy is transparently articulated without this essay, then you are all set.
From Business School Essay to Interview
Once you've turned that optional essay into an opportunity and submitted your MBA application, your next step is to nail your business school interview. Prepare yourself with these commonly asked business school interview questions.
Learn more about how to make your business school application stand out.