The 2020 B-School Events You Don't Want to Miss
The 2020 MBA Events You Won't Want to Miss This Summer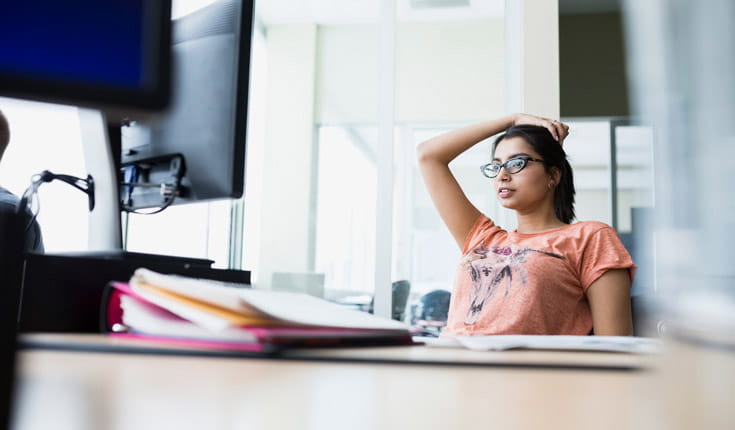 Participating in business school events is a great way to stand out and unlock valuable information that isn't available anywhere else.
It's also a chance to talk with alumni and establish influential relationships with admissions teams at the schools that interest you. From online conferences to webinars and virtual chats, browse these upcoming summer events and take advantage of networking opportunities with your top-choice schools.
1. The MBA Tour
With online events meant to include participants from over 65 cities and 30 countries, The MBA Tour brings the benefits of b-school events to a location near you. Take advantage of small-group "MeetUps" with admissions officers, exclusive panel discussions, face-to-face video networking, exclusive Graduate Management Admission Test™ (GMAT™) information and more. Plus, free registration means that your wallet won't take a hit! Find the next MBA Tour event.
2. QS MBA Tours
The QS World MBA Tour brings together more than 400 business schools across 85 cities in seven regions virtually. E-meet with admissions officers and alumni to get advice on your admissions strategy and get access to US$7 million in scholarships. Find a QS World MBA Tour event and explore other QS summer offerings, such as QS Connect MBA Tour and QS Women in Leadership.
3. Access MBA
Access MBA operates a variety of online events to meet the needs of nearly all prospective b-school students. Summer events with Access MBA Tour are a great opportunity to explore prestigious MBA programs from around the world. Interested in an EMBA? Don't miss the summer Access EMBA Tour. Lastly, take advantage of an impressive lineup of free webinars, as well as an online platform (Access Schools) and virtual chat sessions that are available for free to all Access event registrants.
4. Forté MBA Forums
Forté Forums are free events held annually for women who are considering an MBA. These special events are hosted by Forté, a nonprofit community of motivated and inspiring women who are dedicated to transforming leadership in all fields of business. Whether you're looking to accelerate your career or change tracks, you're bound to walk away with helpful information about the value of an MBA and how to navigate the process from start to end. Find an event or checkout an MBA prep webinar today!
5. The Consortium
The Consortium is a nonprofit organization that connects people, schools and companies, committed to increasing diversity in education and business. Membership offers unique access to 19 top MBA programs as well as a streamlined application for up to six Consortium schools and eligibility for tuition fellowship.
6. Virtual events hosted by b-schools
Use mba.com's Event Search tool to find and register for online events hosted by the schools that interest you most. Plan to connect with other prospective students, alumni and school officials through webinars and other virtual events.
7. Eventbrite
In addition to using mba.com's Event Search tool, do a quick search for MBA events on Eventbrite, the event management and ticketing site. This is a great way to discover new or non-mainstream events that aren't yet widely advertised. However, just like with any event, make sure that you research the attendees and understand what you'll get out of it before dedicating time to attend.
8. Campus tours
While business schools don't typically require that you visit campus and COVID-19 is still keeping us at home, many schools offer virtual tours and have videos of their campus online. It not only helps you get a feel for campus life, but it also allows you to get a sense of what it will be like to attend the school.
9. Meetup event
Meetup is an online service that you can use to organize or attend virtual events for people with similar interests. Search for MBA events within a certain radius of where you live or—if nothing exists—consider hosting a Meetup of your own online. Chances are, you're not the only person in your area interested in obtaining an MBA who could benefit from the camaraderie of other like-minded individuals! Download the app or poke around on Meetup.com to explore or start your own group.
10. LinkedIn and Facebook communities
Following and engaging with b-schools on Facebook and LinkedIn is an excellent way to access valuable resources, stay in the loop on events, and leverage an active community of alumni and school representatives. Also, look for and ask about LinkedIn or Facebook MBA Groups that schools, organizations or individuals have started. They're an easy way to get even more involved with the MBA community!
Let b-schools come to you
Attending online and in-person events not only helps you connect with a community of individuals on a similar b-school journey as you are, but it also facilitates invaluable and direct connections with business schools. If you're looking for more ways to engage with schools, consider signing up for GMASS, the tool that lets b-schools come to you. Signing up tells schools you're interested and allows them to contact you about their programs, financial aid, scholarships, test prep, career opportunities and more. Signing up is easy, just create an account on MBA.com and check the box under "communication preferences" to participate in GMASS.