How to Get a Graduate Student Visa in the US, UK, & Singapore
How to Get a Graduate Student Visa in the US, UK, & Singapore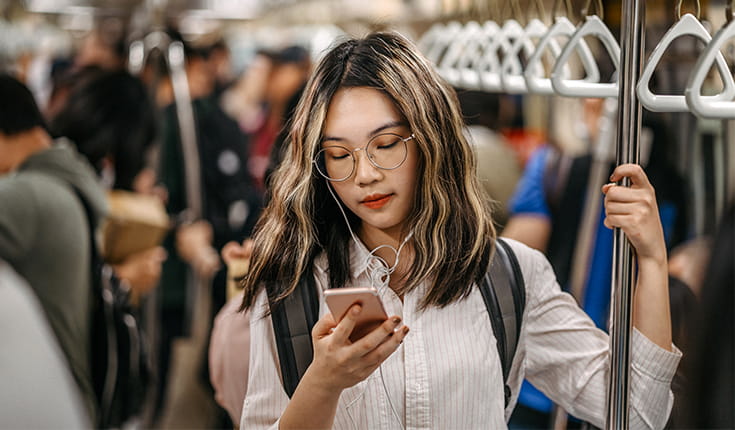 Are you an undergraduate student planning to study a business master's degree abroad?
Then you might be considering one of the top three international study destinations for Chinese business school candidates: the United States, United Kingdom, and Singapore.
As an international business school candidate, you must have a valid graduate student visa before you join your business master's program. Before you apply, you should familiarize yourself with the student visa process for the countries you're applying to, as visa policies differ between countries.
Here's what you need to know about applying for a student visa in the US, UK, or Singapore.
US graduate student visas
The US embassy in China resumed visa processing on May 4th 2021, after travel restrictions for students from China to the US were lifted.
All Chinese students planning to go to US schools in fall 2021 can be issued their US student visa up to 120 days before the start of their academic program and enter the US 30 days before.
If you're applying to business school in the US, you'll need a nonimmigrant F-1 visa to study full-time.
Applying for an F-1 visa is a nuanced process that can vary based on the program you're applying to, your individual circumstances, and your home country. While business schools support you, they are not directly involved in the visa application process.
Read our step-by-step guide on how to apply for a graduate student visa in the US.
Student visas in the UK
The UK is a popular destination for Chinese students. There are nearly 216,000 Chinese students currently pursuing education in the UK.
The UK government sets out clear guidelines on what you need to apply for a student visa in the UK. You must have an unconditional offer from a UK business school before you apply for your visa.
Once you have a place on a course, your education provider will send you a reference number called a Confirmation of Acceptance for Studies (CAS). You must apply for your visa within six months of receiving your CAS.
Your CAS is one of the documents you need to provide when applying for a UK student visa. You'll also need to provide a current, valid passport or other valid travel documentation.
When applying from outside of the UK, you'll need to either:
Give your fingerprints and photograph (biometric information) at a visa application center.
Use the 'UK Immigration: ID Check' app to scan your identity document. You'll also create or sign into your UK Visas and Immigration (UKVI) account.
You'll be told what to do when you apply, and you'll usually get a decision on your application within three weeks.
After you apply, you may be contacted if your application is complex. This could be because:
Your supporting documents need to be verified.
You need to attend an interview.
Of your personal circumstances, for example if you have a criminal record.
If your application is successful, you'll either get a biometric residence permit, or a digital immigration status which you can view and prove online.
Study in Singapore
Aaron Goh, director of the MSc programs office at NUS Business School, advises international candidates applying to business school in Singapore to regularly check the country's latest visa policies, and to apply early.
Candidates also need to keep abreast of the latest travel advice and restrictions amid the COVID-19 pandemic.
To study a business master's degree in Singapore as an international student, you need to apply for a Student's Pass.
The application process is entirely online. It's the same application process for all internationals. To apply you must be accepted into an approved full-time course in Singapore, and you'll need the following documents:
The Registration Acknowledgement letter from the school you plan to attend.
Your travel document biodata page and birth certificate (if applicable).
Your personal information, including the list of countries/places you have lived in previously, your educational background, employment history, and financial support.
Your parents', spouse's, and/or siblings' personal information (if applicable).
Your residential address and contact details in Singapore.
Your email address.
Your recent, passport-sized, digital, color photograph taken within the last three months and in line with photo guidelines.
You are required to apply online using the e-Service at least two months, and no more than three months, before your course begins. There is also a non-refundable S$30 processing fee for your application.
If your application is approved, you can then enter Singapore to complete any additional formalities required to obtain your Student's Pass.
The typical processing time for a Student's Pass application is five working days, but some applications may take longer to process.
Stay up to date on the latest visa news
The best advice for a Chinese business school candidate looking to go to business school abroad is to keep up to date with the news, as the visa application process can change frequently.
But don't let that put you off applying to business school. Thousands of international business master's students secure student visas each year.
The best way to ease yourself through the visa application process is to keep in regular touch with both the admissions team at your business school and the local embassy or consulate for the countries you're applying to.
Want more advice on applying and studying internationally for business school?