MBA and Masters Distance Learning Programs
MBA and Masters Distance Learning Programs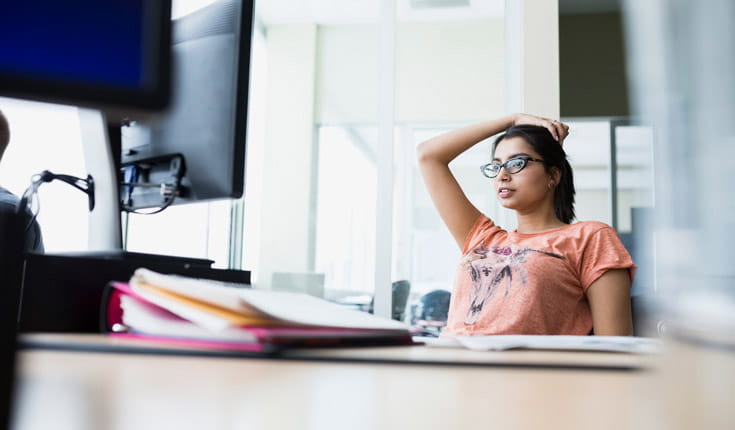 The MBA experience that fits the demands of your life.
Whether you're a recent graduate, or have been in the workforce for a while now, online MBA and Masters programs offer flexible options that allow you to fulfill the demands of your busy schedule while taking the next steps in your career.
Time Commitment – With a focus on flexibility, most online programs allow you to spread both your cost and your time over longer periods. While some programs do have a set length of time for completion, others allow you to take classes at your own pace, building a schedule that works with your personal and professional commitments.
Your Peers – Working professionals make up nearly 80 percent of the candidates who applied for online MBA programs in 20171. By offering you the flexibility of when and where you complete most of your coursework, while you continue to work, these programs offer the benefits of graduate education, without committing to a full-time MBA program.
Learning Opportunities – While the "online-MBA" name might suggest that you do not interact in-person with professors and classmates, in a recent study just 57 percent of programs are conducted completely online, with 27 percent of programs reporting that between 1 and 19 percent of their courses are in-person1. With the wide variety of program options available today, including self-paced, cohort and hybrid, you can find a flexible combination to suit both your learning style and your lifestyle.
Your Experience – Most online programs offer a variety of course formats, including both recorded lectures that you can view as your schedule allows and live web conference courses that are conducted in a virtual classroom, meeting at a specific time. Hybrid courses combine in-person class experiences with video and web conference offerings. Online programs can also open the door to attending a school outside your current geographic location, without having to relocate.
Can an online program work for you?
While online learning has grown in recent years, at all education levels, it's not for everyone. With little financial assistance available and generally no traditional campus services, like career counseling available to online students, you need to weigh your options and make the choice that's right for you. Today's online classroom offers far more interaction with your professors and fellow classmates than in the past, but you likely won't have the opportunity to spend a great deal of in-person time with your colleagues. For many, the flexibility and convenience of online programs, outweigh any potential concerns.
1 Graduate Management Admission Council (2017) Application Trends Survey.