School Expert Q&A: University of Western Australia
School Expert Q&A: University of Western Australia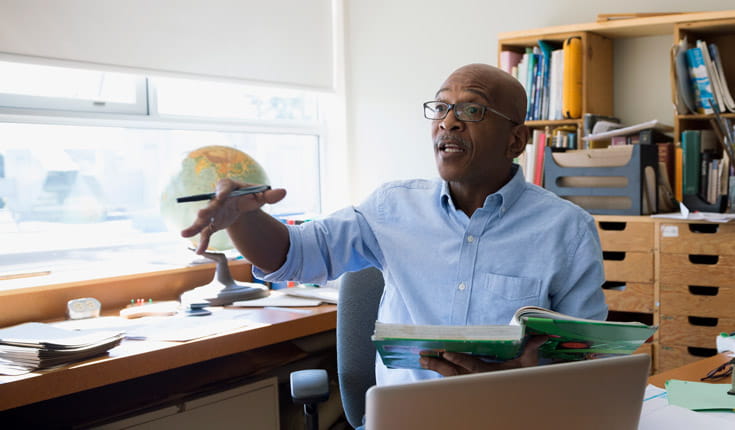 Dr. Michele Roberts is the director of MBA Programs at the University of Western Australia Business School.
Prior to her tenure at the University of Western Australia Business School, Dr. Michele Roberts was a marketing practitioner in London and Melbourne, where she worked in the publishing and communications industries. Her research interests are focused on advertising, consumer behavior and social marketing, and she specializes in qualitative and exploratory research methods.
---
About the Program
Name of the school? The University of Western Australia Business School
School location? Perth, Western Australia
Year school started? The University of Western Australia was founded in 1911.
Any global ranking? The UWA Business School is only one of seven institutions in Australia to hold international accreditation from both the European Quality Improvement System (EQUIS) and the Association to Advance Collegiate Schools of Business (AACSB). These are leading business school accreditations in Europe and North America and are highly valued by employers.

UWA is ranked 91st in the world by Shanghai Jiao Tong University's Academic Ranking of World Universities – and 79th in the world by the QS World University Rankings - an endorsement of our international quality.

UWA is the only Western Australian university to belong to the Group of Eight – a coalition of the top research universities in Australia – and it is one of only two Australian members of the Worldwide Universities Network, a partnership of 18 research-led universities from Europe, Africa, the Americas and the Asia-Pacific. The University is also a foundation member of the Matariki Network of high quality, research-intensive universities with a particular focus on student experience
Name of the program? MBA Full Time
Admission Criteria
GMAT™ score: We require a valid Graduate Management Admission Test (GMAT) with an accepted score of 550 and above
Work experience requirement: You will need three years' relevant work experience or two years' relevant work experience
English proficiency requirement: To meet the University's English language competence requirements, except in the case of students presenting with an IELTS Academic, you must achieve a score of at least 7 overall with no sub-score less than 6.5, or students presenting with an TOEFL iBT, must achieve a score of 100 overall with no sub-score less than 22 in writing and 20 in other bands;
Letters of recommendations: We require two satisfactory references containing the following information:

Name of candidate:
Referee details (Name, Title, Organisation, Email, Phone)
How long have you known this applicant?
In what capacity have you known this applicant?
Does this applicant have outstanding leadership potential:
Yes/No/Maybe (please provide examples to illustrate your view):
Has this candidate demonstrated excellence in pursuit of their professional or personal goals?
Does this candidate have strong interpersonal skills (i.e. are they a good team member?; do they relate well to people?; are they trusted and well liked?)
Does the candidate have strong communication skills:
– Written communication?
– Oral communication?
Would you recommend this candidate for an intensive, cohort-based MBA program?
Is there any other information you are aware of that may be relevant to this application

Interview/Group Discussion: All students meeting the above eligibility criteria will be short-listed and will then normally be ranked according to their GMAT score. The highest-ranked candidates will be interviewed. (Faculty will determine the proportion of candidates to be interviewed, depending on the number of eligible applications.) Interviewed students will be assessed as suitable or not suitable based on 'demonstrated leadership potential' as determined by the Faculty and offers will be made to students who achieve a satisfactory interview.
Others: A bachelor's degree of The University of Western Australia or equivalent as recognized by the Faculty.
Application Process
How does one apply for the program? Completion of a Postgraduate International Student Application Form. The form and all relevant document can be sent to:
UWA International Centre (M352)
The University of Western Australia
35 Stirling Highway
Crawley, Perth
Western Australia 6009
What is the application fee? AU $100.
Where do I get a copy of the application form? www.mba.uwa.edu.au
When does the application process start? Applications are open now. First round of applications close 2 May.
What is the last date to apply? Round three of applications close 1 August.
What is the range of GMAT scores for accepted students? Minimum GMAT score of 550.
Is there a requirement of 16 years of study prior to applying? We request a minimum of three years work experience.
What constitutes work experience? We prefer students who have experience in a management capacity, and/or show genuine leadership potential, whether through professional experience or voluntary service.
Is there a minimum cut off for TOEFL/IELTS/PTE test scores? An IELTS Academic, who must achieve a score of at least 7 overall with no sub-score less than 6.5, or students presenting with an TOEFL iBT, who must achieve a score of 100 overall with no sub-score less than 22 in writing and 20 in other bands.
Who should letters of recommendation come from? Letters of recommendation, or references, should come from someone in a professional field who you have worked with and can best answer the questions outlined above.
When should I expect an invitation for an interview? Interviews will be conducted at the end of each application Round. For Round One, interviews will be conducted in May.
Who should I contact if I have a question regarding my application status? Our friendly staff in the Postgraduate Center will be more than willing to answer any questions regarding your status. They can be contacted by Telephone: (+61 8) 6488 3980 or by email: postgrads-business@uwa.edu.au.
Fees & Other Expenses
What is the estimated cost for the entire program for a foreign student? The estimated cost for our MBA Full Time is AUD $66,000.
What is the cost of living for the duration of the program? The cost of living in Perth will vary depending on what type of accommodation you require, e.g., family, single, on-campus etc.
What are the scholarship options available for the students? There are a number of scholarships available. A student is automatically eligible for a scholarship upon having been offered a position in the program and acceptance of that offer.
What are the criteria for determining scholarship applications? The criteria are based on GMAT Score and interview results stemming from the admissions process.
Curriculum/Faculty/Student Exchange/Hostel Accommodations
How many intakes in a year and when? The University of Western Australia Business School MBA Full Time has one intake per year. The first intake will be January.