School Expert Q&A: University of Otago MBA
School Expert Q&A: University of Otago MBA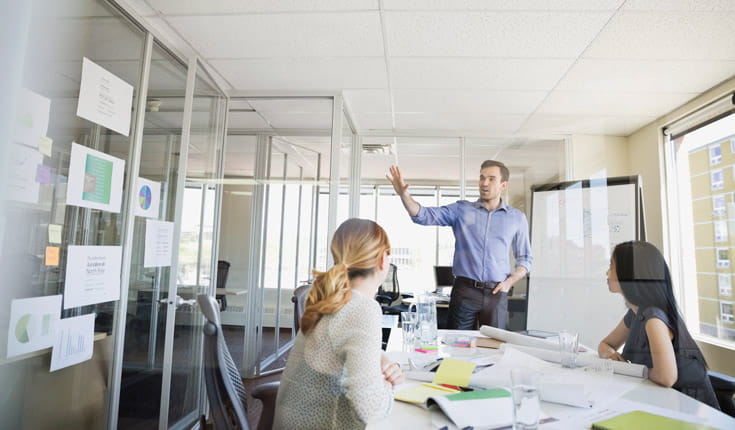 Susan Steer of Otago MBA helps answer questions that students may have about programme.
Susan Steer, MBA admissions and student development manager at Otago MBA, holds an Honours degree in Social Policy from the Leeds Metropolitan University. Susan helps answer questions that students may have about the Otago MBA programme, manages the selection process and runs career development workshops for the Otago MBA.
Susan answers your questions below.
---
About the Program
Name of the school? University of Otago Business School
Name of the program

? Otago MBA

School location? Dunedin, New Zealand
Year school started? 1976
Global ranking? FindyourMBA Springest MBA Rising Stars 2012–ranked top 35; QS Top Business School Asia Pacific–top 32; Best-Masters.com MBA Full-Time, Oceania–ranked top 8
Admission Criteria?

GMAT™ score: 550 and above
Work experience requirement: 3 years by the time of admission
English Proficiency requirement: IELTS or TOEFLS
Letters of recommendations: 2
Interview/group discussion: Yes
Others: A short presentation over Skype
Application Process
How does one apply for the programme? Online through the web page.
What is the application fee? No application fee.
Where do I get a copy of the Application form? Apply directly online.
When does the application process start? Rolling through the year.
What is the last date to apply? Students from India are advised to start their application at least 4 months before the start of the academic year as visa application can take a long time.
Admission Process
What is the range of GMAT scores for accepted students? 550 and above.
Is there a requirement of 16 years of study prior to applying? No, but student must have an undergraduate degree.
What constitutes work experience? Usually, this means professional work after graduation. However, we will consider at other work experience if they are substantial and contribute to the intellectual development and emotional maturity of the student.
Is there a minimum cut off for TOEFL/IELTS/PTE test scores? Yes, IELTS 6.5, TOEFL 587 or Internet-based TOEFL 95.
Who should letters of recommendation come from? Colleagues, bosses or university lecturers.
When should I expect an invitation for an interview? Within a week from application
Who should I contact if I have a question regarding my application status? The admission manager or email to info@otagomba.com
Fees & Other Expenses
What is the estimated cost for the entire program for a foreign student? NZ $45,240 (2014)
What is the cost of living for the duration of the programme? The cost of living depends greatly on the student's lifestyle. Managing modestly, NZ $14,000 to 17,000 should be fairly comfortable for the 15 months (per student) assuming single room, self-catering accommodation and living in Dunedin.
Are there other costs to be taken into consideration? If yes what? Student services fee and international student insurance fee.
Are there any job opportunities on campus that can be pursued while the programme is on, to lower the overall cost impact? The curriculum is very demanding and we do not recommend pursuing any part time work.
Financial Support Options for Students
What are the scholarship options available for the students? Coursework master's scholarship of NZ$10,000. Selection process is rigorous and very competitive.
What are the criteria for determining scholarship applications? High previous academic achievements and GMAT scores.
What are the options of availing a loan? No.
What is the amount of loan that a student is eligible for and what are the documents required? Not applicable.
At what rate of interest is the loan available? What is the date from which loan repayment begins? What is the maximum period in which a loan is to be repaid? Not applicable.
Does the Institute/School help in getting loan? Not applicable.
Curriculum/Faculty/Student Exchange/Hostel Accommodations
How many intakes in a year ? 1
Size of the intake? Up to 40.
What is the percent of foreign students in an average class/intake? This varies considerably from year to year, but usually average about 50 percent.
What are the specializations available? Specialisation electives in phase 2 include accounting, finance, management, marketing, tourism, healthcare management, entrepreneurship. A wide range of electives are also available through our international exchange and online distance learning partners.
What percent of the batch finds jobs within 3 months of graduation? About 74 percent.
What is the mean starting salary of a class after graduation? We do not have mean starting salary information, but 43 percent earned between NZ$70,000-110,000 and 17 percent earned above NZ$110,000 upon graduation.
What are the key sectors represented in recruiters for this programme? Students have found jobs in wide range of sectors which includes Consulting, Financial Services/Accounting, Banking, Manufacturing, Retail, Technology, Telecoms, Non Profit / Government, Catering / Entertainment, Tourism, Education, Construction, Logistics.