School Expert Q&A: Universal Business School
School Expert Q&A: Universal Business School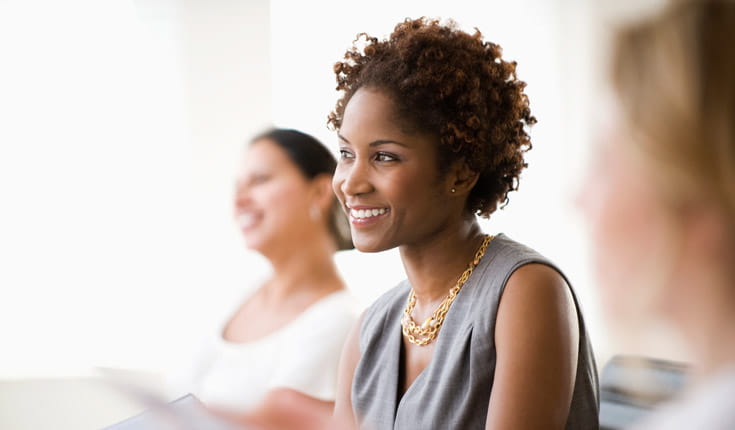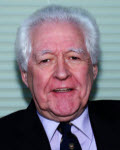 Get answers to your questions about graduate management education from admissions professionals across the globe.
Dr. David Faulkner is the international dean, Corporate Governance at Universal Business School. He holds a D Phil from the Oxford University, UK, and has rich academic experience as Emeritus Professor of Strategy, Royal Holloway, University of London. He has served as deputy director, Oxford University, Saïd Business School. He is also a research fellow at Judge Institute, Cambridge University.
Dr. Faulkner's professional experience includes seven years as strategic and organizational consultant at McKinsey. He has authored and published 13 books.
Dr. Faulkner answers your questions below.
---
About the Program
Name of the school: Universal Business School
School location: Kushivili, PO Gaurkamath, Vadap, Karjat – 410201, Mumbai, Dist – Raigad, Near Mumbai, Maharashtra
Year school started: March, 2009
Global ranking: Ranked by India Today as a 5 Star University, May 27, 2013; Ranked by TOI in top three with best faculty
Name of the programs:

AICTE Approved MBA – PGDM (15 months)
AICTE Approved Executive MBA (15 months)
AICTE Approved MBA Degree from Cardiff Metropolitan University, UK (15 months)
AICTE Approved MBA Degree from Cardiff Metropolitan University, UK + PGPM from UBS (15 months)
Weekend MBA from Cardiff Metropolitan University, UK (two years)
Admission Criteria
GMAT™ score: Score accepted – Above 450 (approval subject to academic council).
Work experience requirement: Five years work experience mandatory for Executive MBA; for other courses work experience is not required.
English proficiency requirement: IELTS – 6 Band.
Letters of recommendations: Yes, required for all the Cardiff Metropolitan University, UK programs.
Interview/group discussion: Interviews in person/telephonic/Skype. Group discussions will also be required if the academic council feels so.
Others:

SOP for all programs is mandatory.
Application form duly filled.
Application Process
Application procedure: Complete the application form online or meet representatives of UBS at any of the offices and physically complete an application form.
Application fee: 1500 INR.
Where do I get a copy of the application form? Log on to www.universalbusinessschool.com and go to the 'Apply Now' section.
When does the application process start? One month prior to the first entrance exam (CAT) in September every year.
What is the last date to apply? Deadline for third cycle is June 15th every year. Third cycle is only commenced if seats are vacant and hence it is advised to apply sooner for an opportunity to get selected.
Admission Process
Step-by-step process of admission is as follows:

Step 1 – Application form (with fee remitted- INR 1500.00).
Step 2 – Submission of all academic transcripts (attested), additional certificates (extra-curricular), SOP & LOR for the Cardiff Metropolitan University, UK, MBA.
Step 3 – Group Discussion (if required by academic council).
Step 4 – Personal interview.
Step 5 - CEO round interview.

The range of GMAT scores for accepted students: Above 500+ (five parameters will be considered and academic council approval).
Is there a requirement of 16 years of study prior to applying? No.
What constitutes work experience? All experience through employment subject to receipt of a copy of an offer letter and salary slip if requested.
Is there a minimum cut off for TOEFL/IELTS/PTE test scores? TOEFL – 65, IELTS – 6 Band, PTE – 50.
Who should letters of recommendation come from? Institution Dean, Principal, HOD, or employer.
When should I expect an invitation for an interview? Verified that the application form is complete and true, meeting basic criteria.
Who should I contact if I have a question regarding my application status? Admissions Team -admissions@ubs.org.in or call on 022-33481660/1/2.
Fees & Other Expenses
What is the estimated cost for the entire program for a foreign student? All costs in INR, as follows:

AICTE Approved MBA – INR 5,98,000 (12+3 Months).
Cardiff Metropolitan University, UK MBA – INR 7,98,000 (12+3 Months).
Cardiff Metropolitan MBA + PGPM from UBS(Dual MBA) – INR 8,94,000 (12+3 Months).
Weekend Cardiff Metropolitan University MBA – INR 3,68,000 (2 Years).
Accommodation – INR 9,800 (Per month x 12 months).
Food Expenses – INR 250 to INR 300 per day.
Security Deposit (Refundable) – INR 30,000.

What is the cost of living for the duration of the programme? Accommodation- INR 9800 (Per Month x 12 Months).
Are there other costs to be taken into consideration? If yes what? Yes. Food at INR 250 to INR 300 per day for four meals. Refundable Security deposit of INR 30,000.
Are there any job opportunities on campus that can be pursued while the programme is on, to lower the overall cost impact? Yes, there is an "earn while you learn" option on campus where a student can earn about INR 2000 per month, which lowers the overall financial impact of the student.
Are there scholarship options available for the students? Yes, there are excellent scholarship options available to students.
What are the criteria for determining scholarship applications? Academic scores, extra-curricular activities, communication skills, work experience (if any) or internships and training (if any).
What are the options of availing a loan? Central Bank of India.
What is the amount of loan that a student is eligible for and what are the documents required?Amount of loan – 90 percent, collaterals needed to be submitted depending on the loan amount.
At what rate of interest is the loan available? 12.5 percent subject to change, based on the bank.
What is the date from which loan repayment begins? 18 months from the commencement of the program.
What is the maximum period in which a loan is to be repaid? Seven years.
Does the Institute/School help in getting loan? Yes, we assist the student and his/her family with the documentation process.
How many intakes in a year and when? 240 intakes per year. July – Aug and Feb – Mar.
Size of the intake: 240 students across the various programmes.
What is the percentage of foreign students in an average class/intake? 5-10 percent.
What are the specializations available: Marketing, Finance, HR, Operations, Retail Management, Supply Chain Management, International Business.
General Management
What percent of the batch finds jobs within three months of graduation? 100 percent.
What is the mean starting salary of a class after graduation? Rs.6.5Lakh.
What are the key sectors represented in recruiters for this programme? FMCG, Retail, Financial Services, Banking, Asset Management, Insurance, Consulting, Manufacturing, IT, Consumer Electronics, Cement, e-Commerce, Media, Exchanges, and Healthcare.
For further questions and enquiries regarding admissions, programs and application process at Universal Business School, write to admissions@ubs.org.in or call on 022-33481660/1/2.