Top Cyber Security Management Business Masters and MBA Courses
Top Cyber Security Management Business Masters and MBA Courses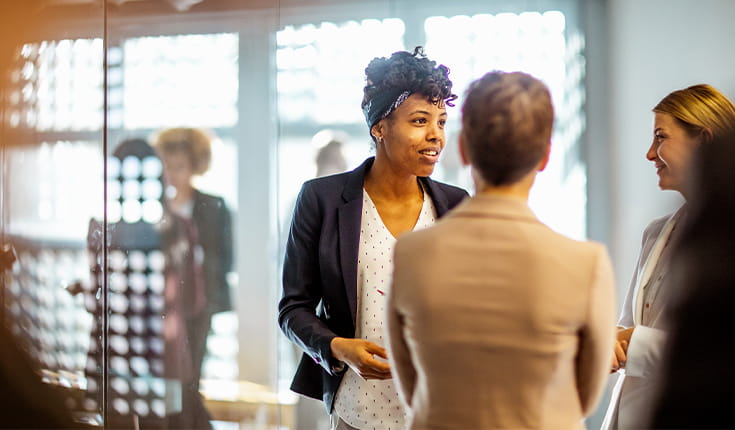 Today, senior managers don't just need to know the ins and outs of business, but also technical subjects like cyber security.
Cyber attacks are becoming more frequent. In the US alone, almost 90% of organizations have experienced at least one cyber attack in the last twelve months – 7% more than in 2020.
To protect vital customer data and other online assets, organizations are increasingly investing in their digital security, and that includes employee training on cyber security.
If you're thinking about attending business school, choosing a program with a cybersecurity specialization will ensure you're armed with these vital skills and make you more competitive in the job market.
If you're thinking about pursuing cyber security at business school, these are the best Business Master's and MBAs with specializations in cybersecurity management or information management around the world.
Master in Cyber Security Management – University of Warwick
This Master's degree at the University of Warwick is ranked 1st in the UK and 2nd in the world among related Business Master's in cyber security. It's also certified by the UK's National Cyber Security Centre, an indicator of high-quality content and ample opportunities for graduates.
Over the one-year program, students study technical courses in things like digital forensic investigation and management of cryptosystems, as well as strategic business subjects.
Master in Cybersecurity Management – NSU Florida
This STEM-designated, online Business Master's program prepares students to work in the management and governance of cybersecurity systems at organizations. The course has a specific focus on risk management, and students are also taught using experiential learning methods.
The program is ranked 15th in the US among similar online Master's in cybersecurity, and the National Security Agency has designated NSU a National Center of Academic Excellence (NCAE) in Cybersecurity.
Master in Cybersecurity Risk Management – Indiana University Kelley School of Business
Indiana University's Master's degree in Cybersecurity Risk Management is taught as a joint effort between the Kelley School of Business, the Maurer School of Law, and the School of Informatics, Computing, and Engineering, meaning students gain a broad understanding of the topic.
The course is tailored around three core topics: technical cybersecurity, information technology risk management, and cybersecurity law. The degree also includes a hands-on cybersecurity risk management practicum, where students can get real-world consulting experience for local organizations.
Master in Cyber Security and Defense Management – Emlyon Business School
Emlyon has secured a place as one of Europe's top 10 business schools. Their 18-month Master in Cyber Security program is a blend of core courses in cybersecurity alongside general management and strategy learning to provide students with all the skills they'll need to tackle high-stakes cybersecurity challenges.
The Master's degree is taught by security and defense experts and also includes a 4-6 month internship where students can test their skills in the workplace.
Master in Cyber Intelligence and Security – Embry-Riddle Aeronautical University
Embry-Riddle is one of the world's best universities specializing in aviation and aerospace, but they also offer a range of programs in security and intelligence. One of these is the Master in Cyber Intelligence and Security, which has been designed upon recommendations from the National Security Agency (NSA).
The program covers how to identify and assess security risks and deploy the relevant solutions, while students can choose elective courses in threat intelligence, mobile device security, or malware analysis.
Master in Cyber Security (Management) – GISMA Business School
This program has been designed by the University of Law but is delivered by GISMA Business School in Berlin. The one-year course has been designed precisely for business professionals who want to gain an in-depth understanding of cybersecurity as well as business fundamentals.
For example, technical courses cover subjects like data security and network cloud management, while general courses give students an overview of business strategy and innovation.
Online MBA in Cybersecurity – Florida Institute of Technology Nathan M. Bisk College of Business
This 100% online MBA in Cyber Security at Florida Tech includes modules on managerial economics, organizational behavior, and secure networks and communication. The course also covers how to evaluate cybersecurity and privacy policy and identify cybersecurity trends.
Florida Tech's general MBA program has been ranked one of the top 50 online MBA programs by the Princeton Review and is a blend of industry-specific knowledge alongside traditional business fundamentals.
Online MBA – American University Kogod School of Business
On the Online MBA at Kogod School of Business, students can pursue a focus area in cybersecurity, which covers topics like big data, network security, and risk management. The course will give students all the skills necessary to launch management careers in the subject of cybersecurity.
Though the program is taught online, students can meet in person for two immersion experiences where they'll get to apply their skills to group projects and solve real-life business problems.
MBA in Cyber Security Management – Coventry University
This one-year MBA can be studied either 100% online or on campus, and the cybersecurity management specialization represents one of six dedicated pathways on the MBA. As well as following traditional MBA modules in financial analysis and organizational behavior, you will explore technical subjects like digital security risk and network defence management.
If you choose to study on campus, you can also take advantage of alternative ways of learning, including simulation exercises and study visits, and the course ends in an intensive consultancy project where you can put your skills to the test.
Executive MBA in Cyber Security – Lancaster University
The Executive MBA in Cyber Security at Lancaster University was launched in 2022 and is specifically for senior business executives who want to expand their skills in cyber security. It has been developed alongside a leading cyber security company, meaning many of the modules are on the cutting edge of the subject.
The EMBA is part of Lancaster University Management School, which is ranked in the top 50 European business schools by the Financial Times.