School Expert Q&A: LM Thapar School Of Management
School Expert Q&A: LM Thapar School Of Management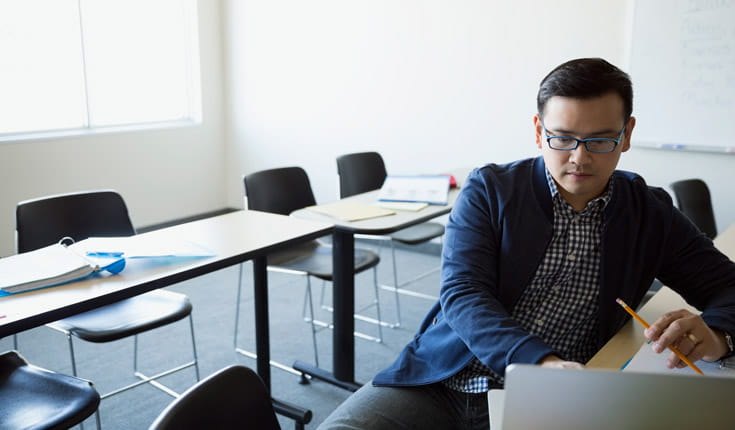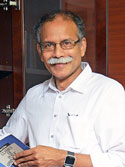 LM Thapar School Of Management answers questions about their program.
Dr. Padmakumar Nair prior to his current position as the Director & Dean at LM Thapar School of Management has been a Clinical Professor of organisation, strategy and international management and the Academic Director of the Leadership Centre at the University of Texas, Dallas, USA. Having worked both in academia and industry, he has an illustrious experience of over 28 years in diverse industries from oil and gas (Shell in Amsterdam) and education (Denmark, US, Japan, Netherlands, China) to consultancy (Price Waterhouse Coopers, Japan, UK and US) and advanced R&D (Netherlands, Japan and US). Dr. Nair specialises in organisational leadership, entrepreneurship and nanotechnology and is a visiting scholar at the University of Cambridge (UK), University of Twente (Netherlands), Chonnam National University (South Korea) and Wuhan University (China).
About the Program
Name of the school? LM Thapar School of Management
School location? Off Derabassi-Barwala Road, District Mohali-140507
Year school started? 2007
Any global ranking?

1st in Global sensitivity
13th Ranked amongst top business schools (Non-IIM's)
21st rank amongst the top business schools (Business India B-School survey Dec 2016)
Top 15 Higher Education Institutions in India (by U-Multirank)
In Top 100 B-Schools in India as per NIRF 2017

Name of the program? Master of Business Administration (MBA)
Admission Criteria
GMAT™ score: 550 score
Work Experience requirement: Not mandatory but preferred
English Proficiency requirement: Mandatory
Letters of recommendation: Not mandatory
Interview/Group Discussion: Mandatory
What is the Application Process?
What is the Admission Process?
What is the range of GMAT scores for accepted students? 550 and above
Is there a requirement of 16 years of study prior to applying? Yes
What constitutes work experience? Full time paid work
Is there a minimum cut off for TOEFL/IELTS/PTE test scores? Not applicable
Who should letters of recommendation come from? N/A
When should I expect an invitation for an interview? 15th Feb 2018
Who should I contact if I have a question regarding my application status?
Fees & Other Expenses?
What is the estimated cost for the entire program for a foreign student?

For SAARC and GULF Nations: US $7700 per year
Nations other than SAARC and GULF: US $10700 per year

What is the cost of living for the duration of the program? US $2000 for shared room and US $2400 for single room per year
Are there other costs to be taken into consideration? Yes, mess fees
Are there any job opportunities on campus that can be pursued while the programme is on, to lower the overall cost impact? No
What are the Financial Support Options Available to Students?
What are the scholarship options available for the students? There are 60 merit scholarships available, as follows:

50% tuition fee waiver, 20 available
30% tuition fee waiver, 20 available
20% tuition fee waiver, 20 available

What are the criteria for determining scholarship applications? On the basis of score in scholarship test conducted separately with the admission process.
What are the options of availing a loan? All scheduled public and private sector banks offers education loan facility
What is the amount of loan that a student is eligible for and what are the documents required? 85% of the program fee, income documents.
At what rate of interest is the loan available? 12-14% per year
What is the date from which loan repayment begins? What is the maximum period in which a loan is to be repaid? After completion of course
Does the Institute/School help in getting a loan? Yes
Curriculum/Faculty/Student Exchange/Hostel Accommodation Facilities of the School?
How many intakes in a year and when? One intake in July
Size of the intake? 150
What is the % of foreign students in an average class/intake? 0%
What are the specializations available? There are 9 specializations available:

Marketing and Business Consulting
Information Systems
Human Resource Management
Finance
Operations
International Management
Entrepreneurship and Family Business
Education Management and Leadership
Energy and Sustainability

What % of the batch finds jobs within 3 months of graduation? More than 90%
What is the mean starting salary of a class after graduation? 5.34 lac
What are the key sectors represented in recruiters for this program?

FMCG and Retail
Logistics
Manufacturing
Technology Management
Education Services
Consumer Durables
Marketing Research
IT/Telecommunications
Financial Services
Infrastructure and Reality
Healthcare
Research and Consulting