School Expert Q&A: SRM College of Management
School Expert Q&A: SRM College of Management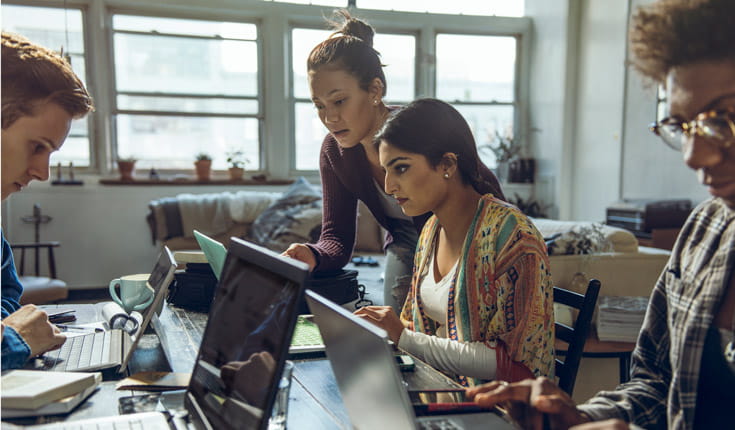 About the Program?
Name of the school: SRM College of Management
School location:
Chennai – Kattankulathur ( Main Campus),
Chenna – Vadapalani ( City Campus),
Chennai – Ramapuram ( City Campus)
Year school started: 1993 – 28 Years of Service
Any ranking of the school?
Ranked No.2 – South Zone, Competition Success Review & Global Human Resource Development Centre (2020 -2021)
Nationally Ranked No.1 B School in Industrial Interaction - Higher Education Review B School Survey 2017
Nationally Ranked No. 3 in Infrastructure and Facilities - Higher Education Review B School Survey 2017
SRM COM has been titled as Best B- School by the Insight Magazine, 2020 editions
Admission Criteria?
Name of the program? AICTE approved Posted Graduate Programs;
MBA
MBA – Digital Marketing
MBA – Artificial Intelligence and Data Science
MBA – Business Analytics
MBA – Hospital Management
MBA – Banking & Financial Services
MBA – Waste Management & Social Entrepreneurship
NMAT score range: 180 out of 360 ( Eligible Cut off Mark)
Work Experience requirement, if any? No
Interview Process: Interview is after the verification of documents and eligibility of the application
Group Discussion process: Online Group Discussion will be held. Shortlisted applicants will participate in the GD, with a moderator to evaluate the applicants – communications, analytical and logical skills.
Any other requirement in the admissions process? Should have an aggregate of 50% marks in the UG degree to be eligible for applying for the program.
What is the Application Process ?
How does one apply for the programme? – Online – Online Application Form (srmist.edu.in)
What is the Application fee? Rs. 1100
Where do I get a copy of the Application form? Online
When does the application process start? It is open now
What is the last date to apply? 31st July 2021
What is the Admission Process? Applicants will have to go through the following process: Application, Document Verification, Shortlisting, Group Discussion,Personal Interview and Final Allotment of admission
What was the NMAT score cut-off for accepted students for 2019 intake? Above 180
What constitutes work experience? It adds a weightage to the application. 2 years and above experience have scholarship – 50% of fees in the second year tuition fees.
When should I expect an invitation for an interview? After meeting all the eligibilities, before the final selection, applicant will be invited for an interview
Who should I contact if I have a question regarding my application? Please share the contact person name and email. +91(44)67370700 , +91 (044) 27455510, 47437500 Monday – Saturday (except public holidays) 9:00 AM to 5:00 PM. admissions.india@srmist.edu.in
Fees & other expenses?
What is the estimated cost for the entire program for a student? Two years Tuition Fees – 7.50 lakhs. For student with above 70% of marks in UG will receive a fee waiver of 25 thousands in each year.
What is the cost of living for the duration of the programme? Depends on the kind of accommodation preferred. Generally, for two years in a sharing hostel, it will be about 2 lakhs
Are there other costs to be taken into consideration? NA
What is the financial support option available to students?
What are the scholarship options available for NMAT by GMAC students? Not this year
What are the criteria for determining scholarship applications? NA
What are the options of availing a loan? Yes, We have tie- up for education loan with the nationalized banks for speedy process
What is the amount of loan that a student is eligible for and what are the documents required? Based on banks norm
At what rate of interest is the loan available? What is the date from which loan repayment begins? What is the maximum period in which a loan is to be repaid ? NA
Does the Institute/School help in getting loan? We provide student admission letter and fees estimation if in case required.
How many intakes in a year and when? One – (May - July intake)
Size of the intake? 420 - 450
What are the specializations available? Marketing, Finance, Human Resource, Operations, System, Business Analytics and Domain based specializations like Retailing, Hospitality Management,..
What is the geographical representation of the candidates at your school? Any student exchange programs available at your school? We have students from across India and abroad in the SRM IST
What % of the batch finds jobs within 3 months of graduation? NA
What is the mean starting salary of a class after graduation?
10.2 lakhs – Maximum CTC per annum in 2020 -2021
5 Lakhs – An average CTC per annum – 2020 – 2021
What are the key sectors represented in recruiters for this programme? IT, Banking, FMCG, Manufacturing, Online Retailers
Share with us the names of some top recruiters for this programme? Amazon, TCS, Delliotte, Goldman Sachs, Flipkart, EY, Wipro, ITC, L&T
Does your school run any initiatives to promote classroom diversity? If yes please share details. School has students from Kashmir to Kanyakumari and also overseas students for regular and exchange programs. We have policy of inclusion to represent all the walks of life.