School Expert Q&A: SP Jain Institute of Management and Research
School Expert Q&A: SP Jain Institute of Management and Research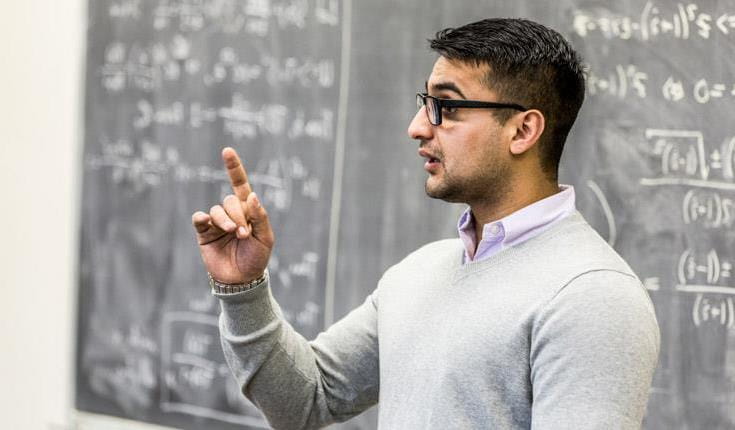 S.P. Jain Institute of Management and Research answers questions about their program.
Dr. Atish Chattopadhyay is the deputy director, Post Graduate Diploma in Management Program at SP Jain Institute of Management & Research, Mumbai.
Armed with a PhD in Business Administration, Study of Marketing Strategies of Selected Bakery Chains of Kolkata, from Aligarh Muslim University, Dr. Chattopadhyay has successfully taught courses in Retail Marketing, Strategic Marketing, Marketing Management, and Brand Management.
He has recently developed an elective course, "Retail Shopper Marketing" based on his research findings.
---
About the Program
Name of the school: S.P. Jain Institute of Management and Research
School location: Mumbai
Year school started: 1981
Any global ranking: SPJIMR was ranked No. 16 by the QS Global 200 Business Schools Report in the Asia-Pacific region for 2012.
Name of the program: Post Graduate Diploma in Management
Admission Criteria
GMAT™ Score: 650 for Indian applicants and 600 for international students.
Work Experience Requirement: We welcome applications from freshers and applicants with work experience of up to five years.
English Proficiency Requirement: Yes.
Letters of recommendations: No.
Interview/Group Discussion: Group interviews.
Others: Minimum graduation in any discipline from a recognized university. Students pursuing their final year of graduation can also apply.
Application Process
How does one apply for the programme? Please visit our website at www.spjimr.org/pgdm
What is the application fee? INR 1200.
Where do I get a copy of the application form? Please visit our website www.spjimr.org/pgdm
When does the application process start? September every year.
Admission Process
Is there a requirement of 16 years of study prior to applying? There is a minimum requirement of 15 years of study (10+2+3).
What constitutes work experience? Full-time/part-time, employee/self-employed. We do not count apprenticeship and articleship as work experience.
Is there a minimum cut off for TOEFL/IELTS/PTE test scores? N.A.
Who should letters of recommendation come from? N.A.
When should I expect an invitation for an interview? In the month of January.
Who should I contact if I have a question regarding my application status? You can contact us at admissions2014@spjimr.org.
Fees & Other Expenses
What is the estimated cost for the entire program for a foreign student? The fees for the foreign students are the same as those of Indian nationals. Fees for the batch of 2013-2015 was INR 10,50,000 plus accommodation.
What is the cost of living for the duration of the programme? Hostel accommodation is approximately INR 50000.
Are there other costs to be taken into consideration? If yes what? Food plus other living expenses are variable.
Are there any job opportunities on campus that can be pursued while the programme is on, to lower the overall cost impact? No, the course is very intensive and therefore has no provision for taking up any kind of employment.
What are the scholarship options available for the students? Scholarships are offered on a merit basis and decisions individually.
What are the criteria for determining scholarship applications? These are based on individual cases.
What are the options of availing a loan? Applicants to approach a bank or a lending institute directly.
What is the amount of loan that a student is eligible for and what are the documents required?Applicants to check with the bank directly.
At what rate of interest is the loan available? What is the date from which loan repayment begins? What is the maximum period in which a loan is to be repaid? Applicants to check with the bank directly.
Does the institute/school help in getting loan? We have tie-ups with State Bank of India and Indian Bank.
Curriculum/Faculty/Student Exchange/Hostel Accommodation Facilities of the School
How many intakes in a year and when? One (1) intake per year, in June.
Size of the intake? 276 students.
What is the % of foreign students in an average class/intake? 15 percent.
What are the specializations available? Marketing, Finance, Operations Management and Information Management.
What % of the batch finds jobs within 3 months of graduation? 100 percent.
What is the mean starting salary of a class after graduation? INR 16 Lacs.
What are the key sectors represented in recruiters for this programme? FMCG, Consulting, Banks and Financial Services, IT & Telecom.
For further questions on S.P. Jain Institute of Management and Research, write to admissions2014@spjimr.org