School Expert Q&A: SP Jain Institute of Management and Research
School Expert Q&A: SP Jain Institute of Management and Research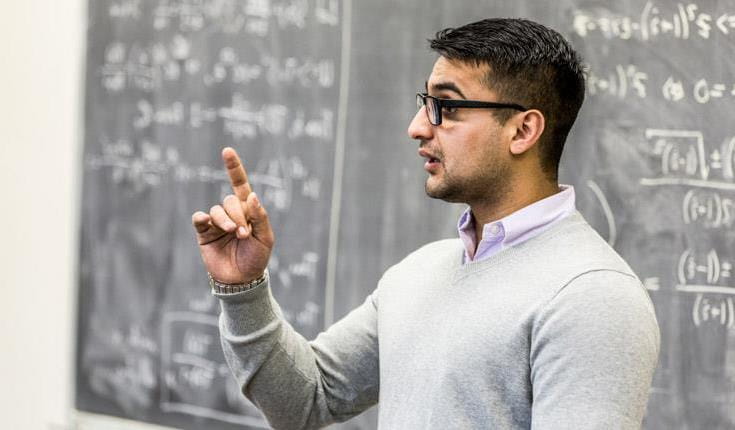 S.P. Jain Institute of Management and Research answers questions about their program.
---
About the Program
Name of the school: S.P. Jain Institute of Management and Research
School location: Mumbai
Year school started: 1981
Any global ranking: SPJIMR was ranked No. 16 by the QS Global 200 Business Schools Report in the Asia-Pacific region for 2012.
Name of the program: Post Graduate Diploma in Management, Post Graduate Management Programme for Women (PGMPW)
For GMAT accepting programs, click here
NMAT
Name of the program: Post Graduate Management Programme for Women (PGMPW)
Admission Criteria
NMAT score range: 200+
Work Experience requirement, if any? Minimum 4 years experience and more than 1 year of career break
Interview Process: Group Interview and Personal Interview
Group Discussion process: NA
Any other requirement in the admissions process: Valid NMAT score, Bachelor's degree in any discipline from a recognized university
Application Process
How does one apply for the programme? Apply online through institute's official website
What is the Application fee? Rs.1200 to be paid online on form completion
Where do I get a copy of the Application form? Apply online through institute's official website
When does the application process start? The programme has rolling admissions
What is the last date to apply? For the batch 2022, the last date to apply is October 15, 2021.
Admission Process
What was the NMAT score cut-off for accepted students for 2020 intake? NA
What constitutes work experience? Full time work experience of at least 4 years (preferably in team handling profile)
When should I expect an invitation for an interview? As rolling admissions process is followed, the admission office will be in touch once we receive your application. They will confirm the interview dates/timings.
Who should I contact if I have a question regarding my application? Please share the contact person name and email. You can contact Ms. Pooja Dravidon- 8454038586 or 9819811550. Alternately, you can write on admission.mpw@spjimr.org
Fee and Other Expenses
What is the estimated cost for the entire program for a student ? INR 14,15,188/- including applicable taxes and excluding cost of living.
What is the cost of living for the duration of the programme? INR 1,30,000/- (approx.) Boarding expenses
Are there other costs to be taken into consideration? If yes what? Food cost on actuals
Financial Support Option Available to Students
What are the scholarship options available for NMAT by GMAC students? NA
What are the criteria for determining scholarship applications ? NA
What are the options of availing a loan? Banks and financial institutions do provide education loan facility
What is the amount of loan that a student is eligible for and what are the documents required? The amount and documentation vary across banks and other institutions.
At what rate of interest is the loan available? What is the date from which loan repayment begins? What is the maximum period in which a loan is to be repaid? The interest rate and tenure would vary across banks and other institutions.
Does the Institute/School help in getting loan? The Institute provides documentation support as required by the Banks
Curriculum/Faculty/Student Exchange/Hostel Accommodation Facilities of the School/Other Details
How many intakes in a year and when? Once a year. The web learning components starts in October/November and full time course starts in January/February.
Size of the intake? Maximum 40 participants/batch
What are the specializations available? This is a General Management Programme.
What is the geographical representation of the candidates at your school? Any student exchange programs available at your school? Approx. 50% of the participants come from outside Mumbai City.
What % of the batch finds jobs within 3 months of graduation? 85%
What is the mean starting salary of a class after graduation? Rs.14.5 lacs
What are the key sectors represented in recruiters for this programme? Banking, Financial Services, IT/ITes, Manufacturing
Share with us the names of some top recruiters for this programme: Axis Bank, Pidilite Industries, Wolters Kluwer Technology, Mahindra Logistics, Accenture Solutions Pvt. Ltd, etc.
Does your school run any initiatives to promote classroom diversity? If yes please share details. This programme is meant only for women to promote and support diversity agenda of companies.