School Expert Q&A: Shiv Nadar University
School Expert Q&A: Shiv Nadar University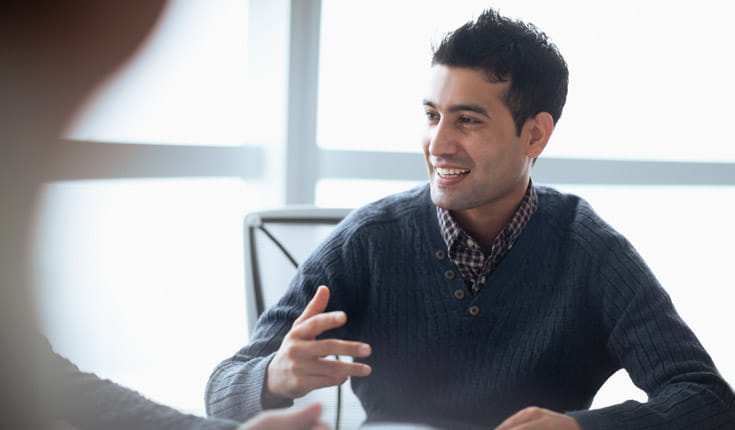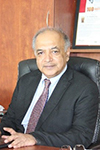 Get answers to your questions about graduate management education from admissions professionals across the globe.
Dr. Shubhro Sen has a Ph.D. in Marketing and Strategic Management from the Haas School of Business, University of California, Berkeley. He has been a highly rated professor of Strategic Management, Global Strategy, International Marketing and Marketing Management in a 12 year academic career at multiple institutions in the US. He taught undergraduates and MBAs at the University of Illinois, Urbana - Champaign; Santa Clara University; The Haas School of Business, UC Berkeley; Northeastern University; Bentley University; and the Carroll School of Management, Boston College before returning to India to join the Tata group as Director, Tata Management Training Centre. Dr. Sen has conducted numerous seminars and Executive Education workshops on Outsourcing Management, M&A Valuation and Global Leadership for organizations in the US, Europe, India and Singapore. He is an Accredited Coach for Hogan Assessments as well as Executive Coach with Level 1 of an ICF certification requirement.

1. About the Program
Name of the school – School of Management & Entrepreneurship, Shiv Nadar University
School location – Delhi NCR
Year School started – 2014
Any global ranking – Not Applicable
Name of the program – I-Global MBA
2. Admission Criteria
GMAT™ score – Preferred, but not mandatory.
Work Experience requirement – Preferred, but not mandatory.
English Proficiency requirement – Yes
Letters of recommendations – No
Interview/Group Discussion – Yes. A Personal interview is conducted for shortlisted applicants.
3. What is the Application Process?
How does one apply for the programme? Submit an application form on snu.edu.in and attach all supporting documents on it.
What is the application fee? INR 1,200
Where do I get a copy of the application form? Application form is available on official website snu.edu.in
When does the application process start? The process starts in early January each year.
What is the last date to apply? We follow a rolling admissions process, and generally the admissions close by late May each year.
4. What is the Admission Process?
What is the range of GMAT scores for accepted students? Average GMAT score: 600
Is there a requirement of 16 years of study prior to applying? A minimum of 15 years (10+2+3 in Indian system of education or equivalent) are eligible to apply.
What constitutes work experience? Any full-time work experience after graduation is considered.
Is there a minimum cut off for TOEFL/IELTS/PTE test scores? Not applicable
Who should letters of recommendation come from? Not applicable
When should I expect an invitation for an interview? Within 15 days of submitting the application
Who should I contact if I have a question regarding my application status? Please call Team Admissions at 1800-102-1768 or email at: mbaadmissions@snu.edu.in
5. Fees & other expenses
What is the cost of living for the duration of the programme? INR 10,00,000 (tuition fees), INR 25,000 (admission fee), INR 1,35,000 (per year hostel fee).
Are there other costs to be taken into consideration? If yes what? Food, Laundry, etc.
Are there any job opportunities on campus that can be pursued while the programme is on, to lower the overall cost impact? No
6. What is the financial support option available to students?
What are the scholarship options available for the students? All admitted students are eligible to be considered for scholarship and/or loans as applicable from banking partners.
What are the criteria for determining scholarship applications? Top 5 scorers in terms of CGPA each year will be rewarded INR 50,000 as tuition fee waiver in the next year fees.
7. Curriculum/Faculty/Student Exchange/Hostel accommodation facilities of the school
How many intakes in a year and when? One intake. Batch starts in July
Size of the intake? 60
What is the % of foreign students in an average class/intake? Not applicable
What are the specializations available? Finance, Marketing, HR, Operations, Strategy. Advanced Specialization in Entrepreneurial Leadership, Quantitative Finance, E-commerce, Digital Marketing and Customer Experience Management, Big Data, Data Visualization and Analytics, Sustainability and Environmental Management, etc.
What % of the batch finds jobs within 3 months of graduation? 100%
What is the mean starting salary of a class after graduation? INR 8.7 lakhs per annum
What are the key sectors represented in recruiters for this programme? Information Technology, ITES, Financial Services, FMCG, Hospitality, Education, Manufacturing