School Expert Q&A: SelaQui Institute of Management
School Expert Q&A: SelaQui Institute of Management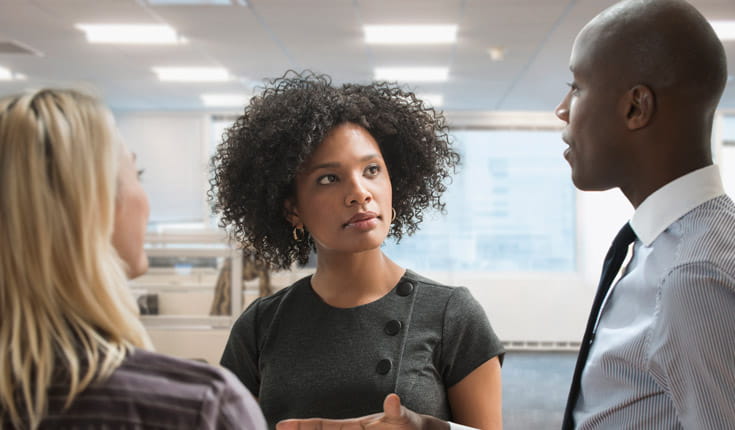 SelaQui Institute of Management is approved by AICTE and affiliated to Uttarakhand Technical University, Dehradun, India.
Mr. Anshul Pathak is the Co-founder and Managing Director of SelaQui Academy of Higher Education (SAHE). SAHE has strategic partnerships in place with some International and Domestic Universities of repute such as the National Law School of India University (NLSIU) Bangalore, University of New Castle, Australia and the Thapar Univeristy of Patialia.
Anshul's other significant positions in the past as well as present include co-founder TeacherSITY, an institution working in the area of improving the Quality of Education & Training in India; Board of Trustees of The Gurukul Trust, which operates the SelaQui International School; the Co-founder and Managing Director of Town Schools Education Initiatives (TSEI), Treasurer of Citifinancial, Delhi Public School Ghaziabad Society (DPSGS). He is also a member of the FICCI National Skills Committee and a member of ASSOCHAM Expert Committee on Education.
Anshul holds Bachelor's in Engineering from Manipal University and a Masters in Business Administration from the University of Illinois at Urbana Champaign (UIUC).
---
About the Program
Name of the school: SelaQui Institute of Management approved by AICTE, Ministry of HRD, Govt. of India, affiliated to Uttarakhand Technical University (UTU)
School location: SelaQui Institute of Management (SIM), Chakrata Road, near Pharma City SelaQui, Dehradun, Uttarakhand, India.Phone: 1800 11 4441 (Toll-free) or 0135 – 3051010
Year school started: 2010
Name of the program: Master of Business Administration (MBA) with Specializations in Educational Management & Leadership (EML)– first of its kind in India:
Admission Criteria
GMAT™ score: Yes.
Work Experience requirement: Preference is given to students with 1-2 years of work-experience. Although it's not compulsory to have work experience but desirable.
English Proficiency requirement: As per ISM's English Proficiency Test or even IELTS 6.0 is also acceptable.
Letters of recommendations: N/A.
Interview/Group Discussion: Yes, every candidate, after submitting his/her application form, has to undergo a round of group discussion and personal interview with the Head of Department/esteemed faculty members/ admission selection panel members.
Others: Minimum Graduation or its equivalent in any discipline from a recognized University with minimum 50% aggregate marks or equivalent CGPA. Students pursuing their final year of graduation can also apply.
Application Process
How does one apply for the programme? A candidate can either register online at http://www.selaqui.org/registration-form.php or request for prospectus & application form from the Institute's Admission Office with a draft of Rs.1000 drawn in favour of "SEALQUI ACADEMY OF HIGHER EDUCATION" payable at Dehradun, or obtain the prospectus cum application form from the Institute's Admission Office by depositing INR 1000 cash.
What is the Application fee? INR 1000.
Where do I get a copy of the Application form? A candidate can register online at http://www.selaqui.org/registration-form.php.
What is the last date to apply? July 31
Admission Process
What is the range of GMAT scores for accepted students? 380 & above.
Is there a requirement of 16 years of study prior to applying? No, but a minimum requirement of 15 years of study ( 10+2+3 ).
What constitutes work experience? Full-time / Part-time; Employee/Self-employed; Internship with significant responsibility.
Is there a minimum cut off for TOEFL/IELTS/PTE test scores? NA
Who should letters of recommendation come from? Ideally, the letters of recommendation should come from faculty members, reporting official at work, scholars, or advisors who can assess your academic background.
When should I expect an invitation for an interview? Within 2-3 weeks of applying.
Who should I contact if I have a question regarding my application status? Admission Office at 1800 11 4441 or Phone: 0135 – 3051010.
Fees & Other Expenses
What is the estimated cost for the entire program? Fee Structure 2014-15 for Indian Nationals is as follows:

One Time Fee
Registration cum Prospectus Fee (non-refundable): Rs 1, 000
Admission Fee (non -refundable): Rs 5, 000
Security Deposit (Refundable):Rs 10,000
Annual Fee
Academic Fee* (MBA): Rs 90,000
Academic Fee* (MBA- EML): Rs 1, 20,000
Personal Effectiveness & Employability Enhancement (PEEE)/Technology/Co-curricular/ Skill Development Program (SDP**) Fee: Rs 27,000
*Fee is applicable for the session 2014-15 & subject to revision by the management without prior notice. Educational loan support is available.
What is the cost of living for the duration of the programme? The annual hostel fee varies between INR 82,800 – INR 1, 10,400 depending upon the type of accommodation /room. Other incidental costs depends on the individual candidate.
Are there other costs to be taken into consideration? If yes what? Fee as per the prevalent State Government University (UTU) norms such as: A one-time University enrolment-fee, an annual sports fee & a semester-wise examination fee as per the prevalent University norms.

For the session 2013-14

University enrollment fee = INR 2,000
Annual sports fee = INR 800
Semester-wise university examination fee = INR 2,500

Are there any job opportunities on campus that can be pursued while the programme is on, to lower the overall cost impact? Not a regular job.
Financial Support Option
What are the scholarship options available for the students? Merit based scholarships are available at the time of enrolment. Please contact the admissions office for more details.
What are the criteria for determining scholarship applications? Merit-based (Academic / Work Performance) or need-based (Financial Background).
What are the options of availing a loan? Educational loans from nationalized as well as private sector banks are easily available.
What is the amount of loan that a student is eligible for and what are the documents required? Bank fund nearly 95% of the total amount. Loans available upto Rs. 10 lacs for studying in India.
Security /Collateral Requirements Terms and Conditions
| | |
| --- | --- |
| Amount | Security /Collateral requirement |
| Upto Rs.4 lacs | No Security |
| Above Rs. 4 lacs to Rs. 7.50 lacs | Collateral security in the form of suitable third party guarantee. The bank may, at its discretion, in exceptional cases, waive third party guarantee if satisfied with the net-worth/means of parent/s who would be executing the documents as "joint borrower" |
| Above Rs. 7.50 lacs. | Tangible collateral security of suitable value, along with the assignment of future income of the student for payment of installments |
At what rate of interest is the loan available? What is the date from which loan repayment begins? What is the maximum period in which a loan is to be repaid? Nominal but varies from Bank to bank & also depends upon the merit of a candidate's application. As per existing norms, if the annual family income is upto INR 4.5 Lac per annum from all sources, for educational loans up-to Rs 4 Lac, an interest subsidy for 2.5 years is extended by the Government of India for Indian Students. Loan repayment starts 6-12 months after the completion of the programme or after getting a job whichever is earlier.
Does the Institute/School help in getting loan? Yes - for facilitating connecting to the banks & checking the documents required for processing of the application.

Student Documents
Documents of Parents/Co-borrower

Mark sheet of 10th, 12th & Graduation, and last course attended – Photocopies with Originals for verification

Proof of admission to course – Letter from the Institute

Schedule of expenses to course – Mentioned in a letter from the Institute

Score card (GMAT/MAT/CMAT/CAT/XAT/UKSEE/ Others)

Three photographs

Identity proof (Passport, DL, Identity card, Pan Card, etc.)

Form 16 of two year/three year ITR computation, P&L, balance sheet

Last six months bank statement/ current account statement for one year

Address Proof (Electricity bill, telephone bill, tax paid receipt, etc.)

Identity proof (voter ID, DL, Pan card, Identity card)

Three photographs

Investments (LIC, NSC, FD, KVP, property, vehicle)

Business proof

Brief statement of assets and liabilities of co-borrower
Curriculum/Faculty/Student Exchange/Hostel Accommodation Facilities
How many intakes in a year and when? Once every year, typically during Oct – July for the session beginning in August.
Size of the intake: 120.
What is the % of foreign students in an average class/intake? Not Applicable.
What are the specializations available? Specializations are available in:

Educational Management & Leadership (EML)– first of its kind in India
Finance
HR
Marketing

What % of the batch finds jobs within 3 months of graduation? Last Year 100%.
What are the key sectors represented in recruiters for this programme? Eg. Automobile, Banking, Consumer Durables, Education, Entrepreneurship, FMCG, Healthcare, Hospitality, IT & ITES, Financial Services – BFSI, Retail, Real-estate/ Infrastructure, Telecom etc.
For further questions on SelaQui Institute of Management contact, admission office at 1800-11- 4441(toll-free) or 0135 – 3051010.