School Expert Q&A: Rishihood University
School Expert Q&A: Rishihood University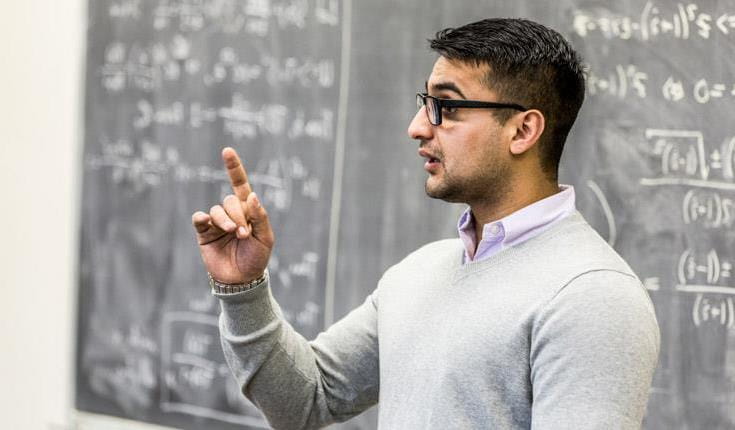 About the Program
Name of the school? Rishihood University - School of Entrepreneurship

School location? Rishihood University, NH-44 (GT Road), Near Bahalgarh Chowk, Delhi NCR, Sonipat, Haryana, India 131021
Year school started? 2019
Any ranking of the school? NA
Name of the program? MBA - Business Management
Admission Criteria?
NMAT score range: NA
Work Experience requirement, if any? NA
Interview Process: All applicants will be evaluated through a personal interview.
Group Discussion process: All applicants will have to undergo an on-the-spot essay writing component.
Any other requirement in the admissions process? Applicants are required to write a statement of purpose (SOP).
What is the Application Process?
How does one apply for the programme? Apply online by visiting our application page: https://apply.rishihood.edu.in/
What is the Application fee? INR 1,000.
Where do I get a copy of the Application form? Application process is completely online. Post application completion, PDF copy of the application form will be sent on the registered email id.
When does the application process start? October 2021.
What is the last date to apply? June 15, 2022
What is the Admission Process?
Applicants will have to go through the following process: Student will apply online. Once application is completed, student will be required to write SOP, On- the-spot essay writing and need to appear for personal interview. Offer Letter gets issued to all short listed candidates.
What was the NMAT score cut-off for accepted students for 2019 intake? NA.
What constitutes work experience? NA.
When should I expect an invitation for an interview? Within 48 hrs - 72 hrs of application submission.
Who should I contact if I have a question regarding my application? Ms. Sunita Sharma email: sunita.s@rishihood.edu.in Phone: +91 7298982109
Fees & other expenses
What is the estimated cost for the entire program for a student? INR 7 lacs.
What is the cost of living for the duration of the programme? INR 3 lacs.
Are there other costs to be taken into consideration? If yes what? Security Deposit INR 25000 (Refundable)
What are the scholarship options available for NMAT by GMAC students?
| | | | | | |
| --- | --- | --- | --- | --- | --- |
| CAT/XAT | MAT/CMAT | NMAT | GMAT | GRE | Scholarship % |
| >90 | >95 | >211 | >700 | >325 | 100% |
| 80-90 | 90-95 | 196 -210 | 650-700 | 320-325 | 50% |
| 70-79.99 | 80-89.9 | 180-195 | 600-649 | 315-319 | 25% |
What are the criteria for determining scholarship applications? Apart from Test scores based scholarships, University also offers Academic merit-based and Financial need based scholarships.
What are the options of availing a loan? NA
What is the amount of loan that a student is eligible for and what are the documents required? NA
At what rate of interest is the loan available? What is the date from which loan repayment begins? What is the maximum period in which a loan is to be repaid? NA
Does the Institute/School help in getting loan? Yes.
Curriculum/Faculty/Student Exchange/Hostel accommodation facilities of the school
How many intakes in a year and when? One Intake per year
Size of the intake? 60
What are the specializations available? Entrepreneurship, Marketing, Finance, Human Capital Management, International Business and Business Analytics
What is the geographical representation of the candidates at your school? Any student exchange programs available at your school? PAN India and International Students.
What % of the batch finds jobs within 3 months of graduation? NA
What is the mean starting salary of a class after graduation? NA
What are the key sectors represented in recruiters for this programme? NA
Share with us the names of some top recruiters for this programme? NA
Does your school run any initiatives to promote classroom diversity? Yes. University aims to select students from diverse academic streams. PAN India and International Outreach is done to achieve demographic diversity.