School Expert Q&A: ISME Mumbai
School Expert Q&A: ISME School of Management and Entrepreneurship (ISME Mumbai)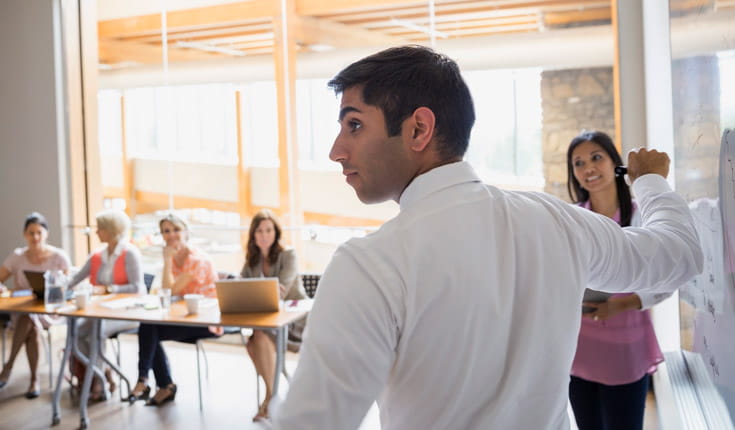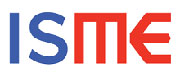 About the Program
Name of the school: ISME School of Management and Entrepreneurship (ISME Mumbai)
School location: Mumbai, Maharashtra
Year school started: 2016
Name of the programs: Post Graduate Diploma in Management (PGDM), Post Graduate Diploma in Management - Business Analytics (PGDM-Business Analytics), Post Graduate Program in Management Business & Entrepreneurship (PGMBE) & Post Graduate Program in Digital Marketing & Advertising (PGDMA)
Admission Criteria
NMAT score range: 160-180
Work Experience requirement, if any: NA
Interview Process: After application Personal Interview (Currently online over Zoom) is taken for all the programs
Group Discussion process: After application Group Discussion (Currently online over Zoom) is conducted for PGDM & PGDM-Business Analytics
Any other requirement in the admissions process:
For PGMBE & PGDMA our own written test is also conducted which is called ISME Challenge.
For PGDM & PGDM-BA, students have to appear for GMAT/CAT/CET/XAT/MAT/ATMA/CMAT any of these exams and have a valid score.

Application Process
How does one apply for the programme? Application links are available on respective program pages alternatively our outreach team also reaches prospects and shares the respective application links with the prospects for the programs in which they have shown interest
What is the Application fee? Rs. 1500 for all the PG Programs
Where do I get a copy of the Application form? On the ISME website (www.isme.co.in), on the respective program pages, as mentioned earlier (we only have the application form in soft and there are no hard copies for the same
When does the application process start? Around October and the GDPI/ISME Challenge process starts in November
What is the last date to apply? Depends on the availability of the seats.
Admission Process
Applicants will have to go through the following process: Apply online, go through either Group Discussion or ISME Challenge (Written test) based on the program they have applied for followed by the Personal Interview. (Eligibility Criteria: For PGDM & PGDM-Business Analytics the eligibility criteria is aggregate 50% in graduation from the recognized University and valid score in any of the following exams : GMAT/CAT/CET/XAT/MAT/ATMA/CMAT)
What was the NMAT score cut-off for accepted students for 2019 intake? NA
What constitutes work experience? Any official work experience student has had and for which he can provide necessary documentation
When should I expect an invitation for an interview? After you apply on our pre decided GDPI dates
Who should I contact if I have a question regarding my application? Mohit Kelkar (AVP – Outreach & Admissions), 7304464621
Fees & Other Expenses
What is the estimated cost for the entire program for a student? PGDM & PGDM-BA : INR 10.45L PGMBE : INR 6L & PGDMA : INR 4.5L
What is the cost of living for the duration of the programme? Outstation students arrange their own accommodation for which our team facilitates (around 2-3L per annum)
Are there other costs to be taken into consideration? If yes what? Depends on what students are looking at
Financial Support Option Available to Students
What are the scholarship options available for NMAT by GMAC students? There are merit based and need based scholarships
What are the options of availing a loan? We have tie ups with NBFCs like GrayQuest, Eduvanz, Credence, Avanse, Credilla etc.
What is the amount of loan that a student is eligible for and what are the documents required? Depends on the criteria of respective NBFCs, they get in touch with the students directly once we share the details of the students
At what rate of interest is the loan available? What is the date from which loan repayment begins? What is the maximum period in which a loan is to be repaid? O% to 10% varies as per NBFCs. Up to 12 months but communication regarding all this is done by NBFC directly with the student, Institute just facilitates
Does the Institute/School help in getting loan? We act as a mediator between students and NBFCs. Also we help with all the necessary documentation needed by the bank, if the student applies for a loan somewhere on his/her own
Curriculum/Faculty/Student Exchange/Hostel Accommodation Facilities of the School/ Other Details
How many intakes in a year and when? Only one. Courses begin around July-August
Size of the intake? PGDM: 60, PGDM-BA : 60, PGMBE : 60 & PGDMA : 60
What are the specializations available? Under PGDM: Marketing, Finance, Entrepreneurship & Business Analytics
What is the geographical representation of the candidates at your school? Any student exchange programs available at your school? There are 65-70% students from Mumbai and rest are from other parts of countries dominated by MP, UP, Kolkata & Rajasthan. There is an option of 6+6 study abroad (At UK) for PGMBE & PGDMA programs
What % of the batch finds jobs within 3 months of graduation? Almost 100% provided they are looking for jobs
What is the mean starting salary of a class after graduation? PGDM/PGDM-BA : 6-7LPA & PGMBE/PGDMA: 4/5 LPA
What are the key sectors represented in recruiters for this programme? BFSI, Consulting, Media, Analytics, FMCG, E-Commerce, Real Estate etc.
Share with us the names of some top recruiters for this programme? General Mills, WNS, ICICI Bank, Deloitte, Monster India etc.
Does your school run any initiatives to promote classroom diversity? If yes please share details. Nothing in specific but we encourage participation from across the country and gender