School Expert Q&A: ISBR Business School
School Expert Q&A: ISBR Business School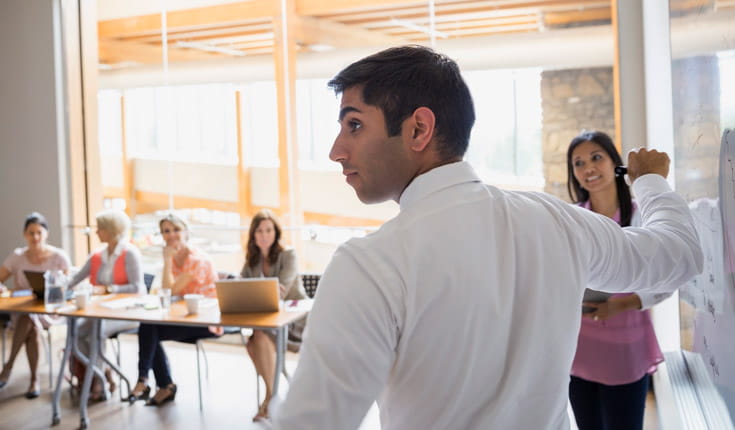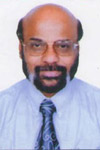 Get answers to your questions about graduate management education from admissions professionals across the globe.
Dr. C. Manohar, M.Com., MBA., NIMA, ACS, Ph.D., with international training and qualifications on organization management (Colorado), Quality Systems Assessment (UK), TQM (Japan), Trade Management (Benelux), WTO issues (Switzerland/Finland), eUniversity Management (Malaysia), is a business educationist, corporate trainer and management consultant. Served as executive director & Dean, IBMR-IBS and principal, Stirling College, Director, Adarsh College, Director Strategic Alliances, BIET Davangere and director and Director-MBA, Jyothi Nivas College. Taught at VTU-Belgaum, XIME, DBIT, CSBMS, Surana, ICAI and host of institutions. Guided M.Phil and Ph.D. Research Scholars and Writers. Visiting professors at European Universities, International Consultant on investment in US, EU & Africa Projects. Project consultant to multi-lateral funded projects in republic of Namibia, Rwanda and EU, Zonal Chairman of PR council of India, Member of governing councils

1. About the Program?
Name of the school? ISBR Business School
Location? ISBR Business School, #107, Electronic City-Phase 1, Behind BSNL Telephone Exchange, Bangalore - 560100
Year school started? 1990
Name of the Program? PGDM, PGDM with International Trip, PGDM with One Sem Abroad, Global PGDM with 3-Country Exposure, One Year PGDM, M.Com
2. Admission Criteria?
GMAT™ score - >60 Percentile
Work Experience requirement - 0-3 Years. Advantage for selection
English Proficiency requirement - It is a must
Letters of recommendations - Yes from 2 respectable persons
Interview/Group Discussion - Personal Interview and Presentations
Others - >60% throughout in academics
3. What is the Application Process?
How does one apply for the programme? Visit www.isbr.in and apply online
What is the Application fee? INR1000/-
Where do I get a copy of the Application form? Online - www.isbr.in
When does the application process start? August every year
What is the last date of apply? 30th of April every year
4. What is the Admission Process?
What is the range of GMAT scores for accepted students? above 60 Percentile
Is there a requirement for 16 years of study prior to applying? No
What constitutes work experience? Internships/work experience in reputed industries
Is there a minimum cut off for TOEFL/IELTS/PTE test scores? >50 Percentile
Who should letters of recommendation come from? Two Respectable Persons
When should I expect an invitation from an interview? Soon after application is received online
Who should I contact if I have a question regarding my application status? Director Admissions 9444334755 or Mail to info@isbr.in
5. Fees & other expenses?
What is the estimated cost for the entire program for a foreign student? INR 8 Lacs for the 2 years Program plus residential expenses of Rs. 2.5 Lakhs INR (for 2 years) inclusive of food and accommodation
What is the cost of living for the duration of the programme? INR 2.50 Lacs (Food & Stay)
Are there other costs to be taken into consideration? No
Are there any job opportunities on campus that can be pursued while the programme is on, to lower the overall cost impact? Yes
6. What is the financial support option available to students?
What are the scholarship options available for the students? Offered by the trust for meritorious students
What are the criteria for determining scholarship applications? Merit
What are the options of availing a loan? There are approved Bankers. Students can avail loan by submitting the bank Letter from Institute. That is the basic document for them to process loan applications
What is the amount of loan that a student is eligible for and what are the documents required? It varies from Bank to Bank. Generally, 80% to 90% of the fee is considered as loan
At what rate of interest is the loan available? What is the date from which loan repayment begins? What is the maximum period in which a loan is to be repaid? Varies from Bank to Bank. Varies from 9.5% to 11.15%. Repayment starts 1yr after getting a job, tenure being 5yrs
Does the Institute/School help in getting loan? Yes
7. Curriculum/Faculty/Student Exchange/Hostel accommodation facilities of the school?
How many intakes in a year and when? 120 Students
Size of the intake? 120
What is the % of foreign students in an average class/intake? 10%
What are the specializations available? Human Resource Management (HRM), Marketing, Finance, Information Technology (IT), International Business (IB), Tourism & Travel, Health Care & Hospital Management, Small Business Management & Entrepreneurship, Retail Management, Banking & Insurance, Business Analytics, Operation Management, Logistics, Supply Chain Management (these are available for PGDM, PGDM with International Trip, PGDM with One Semester Abroad, Global PGDM with 3-Country Exposure).
What % of the batch finds jobs within 3 months of graduation? 97%
What is the mean starting salary of a class after graduation? INR 6 Lacs
What are the key sectors represented in recruiters for this programme? Human Resource Management (HRM), Marketing, Finance, Information Technology (IT), International Business (IB), Tourism & Travel, Health Care& Hospital Management, Small Business Management & Entrepreneurship, Retail Management, Banking & Insurance, Business Analytics, Operation Management, Logistics, Supply Chain Management