School Expert Q&A: IMT Ghaziabad
School Expert Q&A: IMT Ghaziabad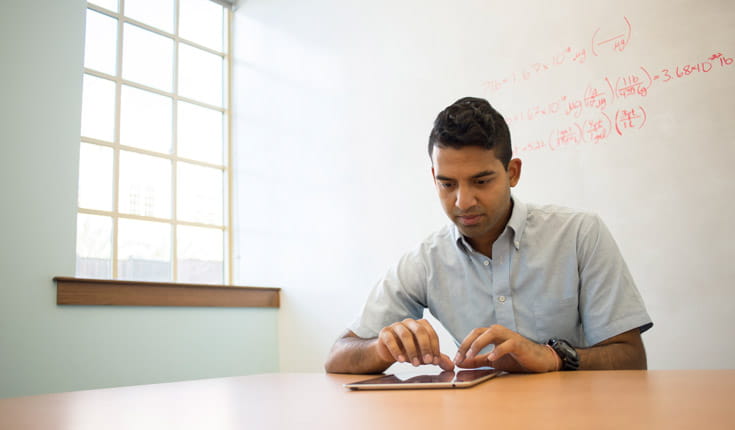 1. About the Program
Name of the school? IMT Ghaziabad
School location? Raj Nagar, Ghaziabad, Delhi NCR
Year school started? 1980
Name of the program? 2-year full time PGDM
2. Admission Criteria
GMAT score: Yes
Work Experience requirement: Not mandatory but desired.
English Proficiency requirement: NO
Letters of recommendations: NO
Interview/Group Discussion: Yes – Personal interview.
Others: Written Assessment test.
3. What is the Application Process?
How does one apply for the programme? Application is online. The link to apply is www.imt.edu/admissions2020.
What is the Application fee? Application fee is 2000 INR plus applicable bank charges.
Where do I get a copy of the Application form? Online at www.imt.edu/admissions2020.
When does the application process start? Starts on August 23, 2019.
What is the last date to apply? Last date to apply is November 22, 2019.
4. What is the Admission Process?
What is the range of GMAT scores for accepted students? 650-800
Is there a requirement of 16 years of study prior to applying? 3 year bachelor's degree or equivalent with a minimum of 50 percent or equivalent score in undergrad is needed.
What constitutes work experience? Any candidate having more than 1 year full time post undergrad work experience constitutes work experience.
Is there a minimum cut off for TOEFL/IELTS/PTE test scores? NO
When should I expect an invitation for an interview? You can expect an invite by the end of January – beginning of February 2020.
Who should I contact if I have a question regarding my application status? You can contact via email on admissions@imt.edu, or call us on 0120-4083306/3380.
5. Fees & other expenses
What is the estimated cost for the entire program for a foreign student? The consolidated fees for the 2 year PGDM program for 2020-2022 batch which includes hospitality and mess charges along with refundable deposit is 20 Lakhs INR.
What is the cost of living for the duration of the programme? Since it is a fully residential program within the campus, the living expenses is part of the total fees and is mentioned in the answer above.
Are there other costs to be taken into consideration? If yes what? Out of pocket expenses for the candidate.
Are there any job opportunities on campus that can be pursued while the programme is on, to lower the overall cost impact? There is a mandatory internship program which the student needs to pursue at the end of Year 1. Most of these internships are paid and this considerably lowers the overall cost impact.
6. What is the financial support option available to students?
What are the scholarship options available for the students? There are few merit cum needs scholarships which the student can avail at the end of Year 1.
What are the criteria for determining scholarship applications? Performance in Year 1 and financial background of the candidate.
What are the options of availing a loan? Most nationalized banks provide education loans to the candidates. IMT has tie ups with few of these banks to provide loans at attractive rates of interest.
What is the amount of loan that a student is eligible for and what are the documents required? Each bank has its own criteria for giving out loans and candidate needs to touch base with the bank/financial institutions for the same. For more information, you can visit our website www.imt.edu.
At what rate of interest is the loan available? What is the date from which loan repayment begins? What is the maximum period in which a loan is to be repaid? Please contact the banks education loans department for this information.
Does the Institute/School help in getting loan? IMT has tie ups with few nationalized banks for facilitating the loan process. Details can be got from our website www.imt.edu.
7. Curriculum/Faculty/Student Exchange/Hostel accommodation facilities of the school
How many intakes in a year and when? One intake in June.
Size of the intake? 600
What is the percentage of foreign students in an average class/intake? None right now.
What are the specializations available? PGDM (full time), PGDM (Marketing), PGDM (Finance), PGDM (Banking and Financial Services), PGDM (Dual Country Program). For more information on specializations, please visit www.imt.edu/PGDM.
What % of the batch finds jobs within 3 months of graduation? 100 percent.
What is the mean starting salary of a class after graduation? 12.6 Lakhs INR per annum.
What are the key sectors represented in recruiters for this programme? FMCG, Banking and Financial Services, Manufacturing, Consulting and, E commerce and Services.