School Expert Q&A: International Management Institute
School Expert Q&A: International Management Institute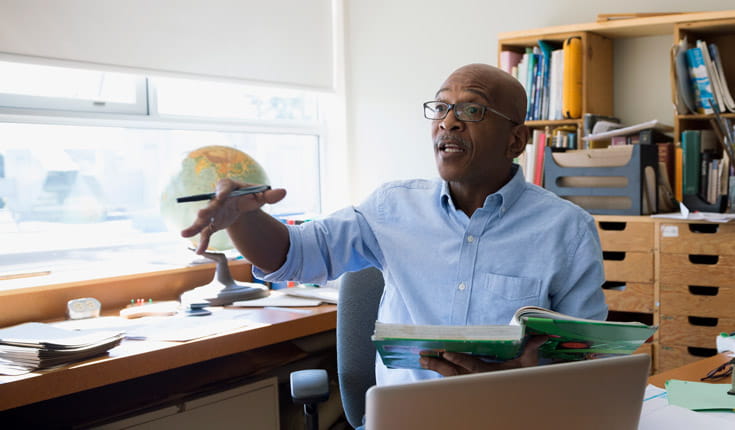 IMI answers questions about their program.
About the Program?
Name of the school? International Management Institute
School location? Qutab Institutional Area, New Delhi 110 016
Year school started? 1981
Any global ranking? Yes


As per NIRF, Ministry of HRD, Government of India Ranking:
Ranked 1st among Private Management Institutions in India Rankings 2016.
Ranked 7th overall among Management Institutions in India Rankings 2016
As per CSR-GHRDC B-School Survey 2016:
Ranked Top Private B-Schools of India – 4th Overall
Ranked Top B- Schools (Government & Private) by Faculty, Publication, Research, Consultancy, MDP & other programs – 4th Overall
Ranked Top B- Schools (Government & Private) by Placement (Domestic & International), USP, Social Responsibility, Networking & I Industry Interface – 11th Overall

Name of the program?


Post Graduate Diploma in Management (PGDM)
Post Graduate Diploma in Human Resource Management (PGDM (HRM)
Post Graduate Diploma in Banking & Financial Services (PGDM (B&FS)
Admission Criteria?
GMAT™ score (Indian students can also apply with GMAT score) or CAT score (for Indian students only)
Work Experience requirement: Not mandatory
English Proficiency requirement: Strong command in Oral and written communication
Letters of recommendations: NA
Interview/Group Discussion: Personal Interview & Extempore Speaking
Others: Written tests (Essays, Psychometric Test) & Academic background
What is the Application Process?
How does one apply for the programme? through online
What is the Application fee? Rs.2000/-
Where do I get a copy of the Application form? Online admission link: admission.imi.edu
When does the application process start? 14th September
What is the last date to apply? 12th December
What is the Admission Process?
What is the range of GMAT scores for accepted students? 600 and above
Is there a requirement of 16 years of study prior to applying? 10 + 2 + 3
What constitutes work experience? Work experience is not a mandatory factor for shortlist process but give some weight to `Relevance of work experience' for those who have work experience as it is a part of Personal Interview
When should I expect an invitation for an interview? In the 2nd week of February
Who should I contact if I have a question regarding my application status? Admissions Office at admissions@imi.edu or 011-47194176/194/203, 011-26528277 (Direct)
Fees & Other Expenses?
What is the estimated cost for the entire program for a foreign student? Approximately US$ 42500 per annum (Inclusive of hostel, mess and books)
What is the cost of living for the duration of the programme? (For Indian Students) 2,25000/- (hostel fee for two years) + 93,000/- (mess charges for two years)
Are there other costs to be taken into consideration? If yes what? Tuition fee and other study related costs like Text/Reading material, Library fee etc. (For Fee Structure refer Admission Bulletin 2017-19 in IMI Delhi website www.imi.edu)
Are there any job opportunities on campus that can be pursued while the programme is on, to lower the overall cost impact? No
What is the Financial Support Option Available to Students?
What are the scholarship options available for the students? NA
What are the criteria for determining scholarship applications? NA
What are the options of availing a loan? IMI have tie ups with some nationalised and private banks with regard to education loan to students
What is the amount of loan that a student is eligible for and what are the documents required? Disbursing amount depends as per need of the applicant normally it covers tuition fee, costs of text books, hostel fee etc. Documents required applying for education loan: 1. Proof of Admission 2. Schedule of expenses for the course 3. Passport size photograph of the borrower 4. Copy of ID card.
At what rate of interest is the loan available? What is the date from which loan repayment begins? What is the maximum period in which a loan is to be repaid? Prevailing Rates of Interest as per slabs & banks. Interest rate is approximately 11.5%. As per the rule of Nationalised Banks repayment starts a year after the course is completed or six months after securing a job, whichever is earlier.
Does the Institute/School help in getting loan? Institute will share the tie up banks name and contact details with students.
Curriculum/Faculty/Student Exchange/Hostel Accommodation Facilities of the School?
How many intakes in a year and when? 360 (two year PGDM Programmes) In the third week of June
Size of the intake? 360 (two year PGDM Programmes)
What is the % of foreign students in an average class/intake?
What are the specializations available? Finance/Marketing/Operations/IT/Strategy
What % of the batch finds jobs within 3 months of graduation? 100%
What is the mean starting salary of a class after graduation? 9 lakhs
What are the key sectors represented in recruiters for this programme? Banking and Financial, FMCG, IT, Consumer Durables, Auto, Consulting, KPO, Manufacturing etc.