School Expert Q&A: iMET Global – School of Digital Social Media & IoT
School Expert Q&A: iMET Global – School of Digital Social Media & IoT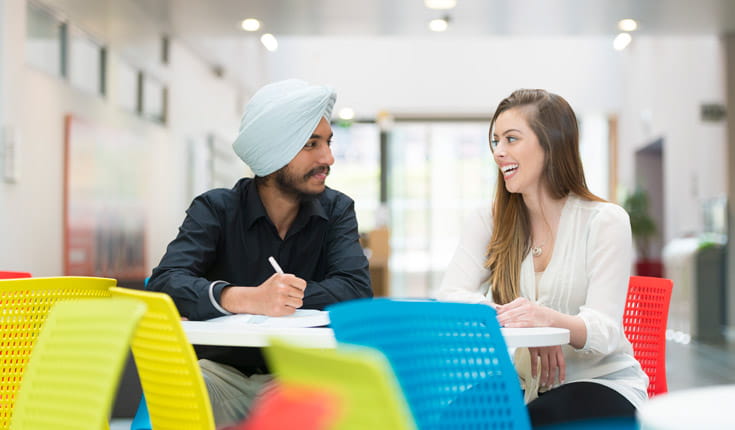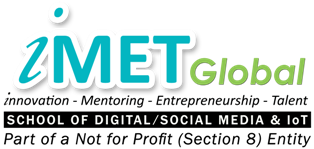 Get answers to your questions about graduate management education from admissions professionals across the globe.
About the Program?
Name of the school? iMET Global – School of Digital Social Media & IoT (part of section 8, not for profit – Pradurbhav Foundation for Skills and Social Development)
School location? New Delhi, India
Year school started? 2011
Any ranking of the school? Mention #1 by India Today and BW Education
Name of the program? Global PGP in Digital Social Media & IoT (Alternative MBA)
Admission Criteria?
NMAT score range: 160 onwards
Work Experience requirement, if any? Freshers to Work Ex. Open to all
Interview Process: Upon shortlisting based on NMAT score, 3 rounds interviews assessment
Group Discussion process: NA
Any other requirement in the admissions process? NA
What is the Application Process?
How does one apply for the programme? By appearing for NMAT and filling iMET's online form
What is the Application fee? Nil
Where do I get a copy of the Application form? Thru website – www.imetglobal.com
When does the application process start? March, July and November
What is the last date to apply? According to batch announcement – Spring, Summer, Fall Winter and Winter
What is the Admission Process?
Applicants will have to go through the following process:
Shortlisting + Personality Assessment
Based on NMAT/GMAT (Shortlisting)
3 rounds of Interview (online) with:

CLO
Industry Expert
L&D Lead
Preference on KASA- Knowledge | Attitude | Skills | Aesthetics
Not so much of Marks/Academics
What was the NMAT score cut-off for accepted students for 2019 intake? NA
What constitutes work experience? Full Time, Community Work (Non BPO/Call Centre)
When should I expect an invitation for an interview? 30 days upon applying
Who should I contact if I have a question regarding my application? Please share the contact person name and email:
Ms Manpreet Jangra / Ms Deepti Kaushal
9810409943/ 9310370206
Fees & other expenses?
What is the estimated cost for the entire program for a student? 10-12 L
What is the cost of living for the duration of the programme? Approx 2L
Are there other costs to be taken into consideration? If yes what? Air Travel and Visa cost to Milan Italy
What is the financial support option available to students?
What are the scholarship options available for NMAT by GMAC students? Subsidized special Covid Fees implemented.
What are the criteria for determining scholarship applications? NA
What are the options of availing a loan? NBFC Loan Partners – Early Salary | Financepeer
What is the amount of loan that a student is eligible for and what are the documents required? As per NBFC criteria and CIBIL ratings of parents/student
At what rate of interest is the loan available? What is the date from which loan repayment begins? What is the maximum period in which a loan is to be repaid? our partners offer better loan options (minimum interest rate and very friendly repayment period) as compared to any conventional bank loan. Details can be shared directly to the applicants.
Does the Institute/School help in getting loan? Yes.
How many intakes in a year and when? 60 in a batch. 4 batches in a year
Size of the intake? 60 in one batch.
What are the specializations available? Digital Social Media Marketing | Data Sciences & Analytics | IoT & Analytics | Visual Communication | Content Marketing | Social Media Analytics | ERP – SAP (module specific)
What is the geographical representation of the candidates at your school? Any student exchange programs available at your school? North, North East, Western India. Exchange program with UET Italy-Milan Campus
What % of the batch finds jobs within 3 months of graduation? 100%
What is the mean starting salary of a class after graduation? 5L pa
What are the key sectors represented in recruiters for this programme? Ecommerce, Digital Agencies, Edtech, Fintech, Consulting, IT/ITES , Mobile commerce, Apps & IoT.
Share with us the names of some top recruiters for this programme? Cars 24, RICS, Indiabulls, Airtel, NTU Singapore and more
Does your school run any initiatives to promote classroom diversity? If yes please share details? Yes. We follow IVY league delivery format. Along with our partner the recent batch was mix of students from India, Italy, Argentina and China.