School Expert Q&A: IIM Ahmedabad (IIMA)
School Expert Q&A: IIM Ahmedabad (IIMA)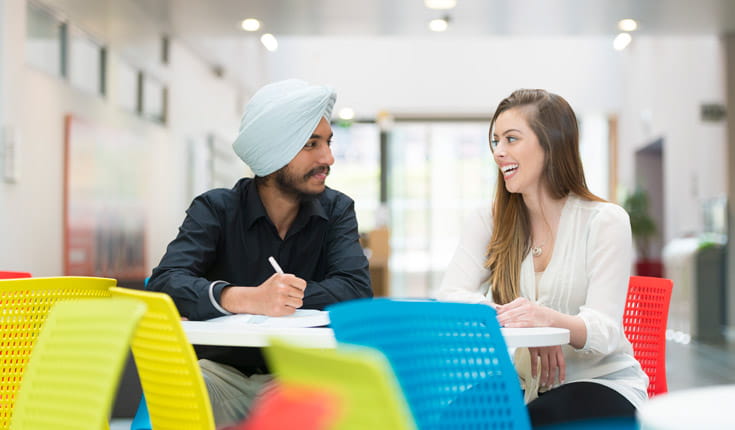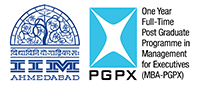 The Post Graduate Programme in Management for Executives (MBA-PGPX) is one of the finest one-year, full-time, residential programmes in the world. Carefully designed by the Indian Institute of Management Ahmedabad for bright, enthusiastic, and aspirational executives with substantial professional experience, the PGPX programme attracts top talents from diverse industries, cultures, and geographies. Each year, the PGPX programme participants are hand-picked by the faculty of IIM Ahmedabad to ensure a rich, diverse, and well-balanced in-class learning experience for all participants.
PGPX has a well-designed, constantly reviewed curriculum that equips leader managers with the skills and competencies to succeed in the global marketplace. Skewed towards decision-making and honing of skills for success in the global arena, the PGPX experience includes participants with international exposure, globally focused case studies, international faculty and the international immersion segment.
The objective of the PGPX programme is to develop bright, enthusiastic and aspirational executives into management leaders and change agents in the global arena.
1. About the Program?
Name of the school? Indian Institute of Management Ahmedabad
School location? Ahmedabad, Gujarat, India
Year school started? 11 December 1961
Any global ranking? Financial Times Global MBA Rankings 2020 - 61th
Name of the program? One-Year Full Time Post Graduate Programme in Management for Executives
2. Admission Criteria?
GMAT score? Yes, No official cutoff.
Work Experience requirement? Minimum 4 years of full-time work experience after completion of graduation.
English Proficiency requirement? No
Letters of recommendations? No
Interview/Group Discussion? Personal interview
Others? Essays and Resume
3. What is the Application Process?
How does one apply for the programme? Online portal.
What is the Application fee? For Round-1 - 5000 INR. For Round-2 - 7500 INR.
Where do I get a copy of the Application form? By Login to the online portal.
When does the application process start? For Round-1 - Every year in month of May. For Round-2 - Every year in month of August. *Tentative
What is the last date to apply? For Round-1 - Every year in month of August. For Round-2 - Every year in month of October. *Tentative
4. What is the Admission Process?
What is the range of GMAT scores for accepted students? Broad range starting from early 600's to maximum.
Is there a requirement of 16 years of study prior to applying? Yes
What constitutes work experience? Paid, Full time work experience. No Internship or part-time experience considered.
Is there a minimum cut off for TOEFL/IELTS/PTE test scores? Not Applicable
Who should letters of recommendation come from? Not Applicable
When should I expect an invitation for an interview? Within month of application deadline of each round if shortlisted.
Who should I contact if I have a question regarding my application status? PGPX Office, IIMA (pgpxquery@iima.ac.in)
5. Fees & other expenses?
What is the estimated cost for the entire program for a foreign student? 28 Lakhs for batch of 2020-21 batch
What is the cost of living for the duration of the programme? It is included in total program fees.
Are there other costs to be taken into consideration? If yes what? International Immersion Programme (IIP) cost ranges from 2.5 lakh to 3.5 lakh. (Only includes travel, food and stay)
Are there any job opportunities on campus that can be pursued while the programme is on, to lower the overall cost impact? No
6. What is the financial support option available to students?
What are the scholarship options available for the students? 5 Interest Waiver Scholarship on merit basis which will work as interest waiver on bank loan taken by students (for the program fee) for a year. Maximum amount for the scholarship can go up to 3 Lakhs.
What are the criteria for determining scholarship applications? Merit based
What are the options of availing a loan? Usually several banks are interested in offering loans to those admitted to the PGPX.
What is the amount of loan that a student is eligible for and what are the documents required? Depend on bank to bank.
At what rate of interest is the loan available? What is the date from which loan repayment begins? What is the maximum period in which a loan is to be repaid? Depend on bank to bank.
Does the Institute/School help in getting loan? No
7. Curriculum/Faculty/Student Exchange/Hostel accommodation facilities of the school?
How many intakes in a year and when? 140 and Every year in month of April
Size of the intake? 140
What is the % of foreign students in an average class/intake? 2 from 140 (0.71 %)
What are the specializations available? General Management.
What % of the batch finds jobs within 3 months of graduation? 97.43%
What is the mean starting salary of a class after graduation? In Domestic - INR 30,35,708. In International - US$ 1,09,666
What are the key sectors represented in recruiters for this programme? BFSI, Conglomerate, Consulting, Consumer goods (FMGS), Engineering/Technology, Environment & Energy, Information Technology (IT), Logistic, Manufacturing, Online services, Pharmaceutical/Healthcare, Real estate, Telecom and others.