School Expert Q&A: ICFAI Business School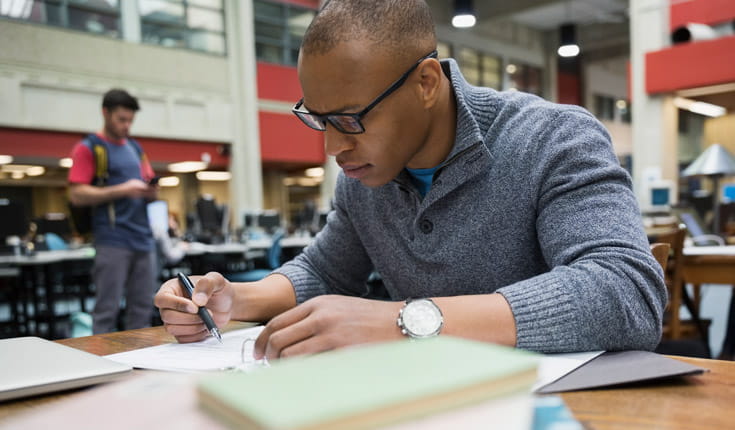 About the Program
Name of the school? ICFAI Business School
School location? Hyderabad, Mumbai, Gurgaon, Bangalore, Pune, Ahmedabad, Kolkata, Jaipur and Dehradun
Year school started? 1995
Any ranking of the school? 25th Rank in NIRF for IBS Hyderabad
Name of the program? 2 yrs Full Time Management Program
Admission Criteria
NMAT score range? 150+
Work Experience requirement, if any? NO
Interview Process: The personal interview is the final stage of Selection Process. The interview panel members are Directors, Deans, Senior Faculty Members and Alumni. Each candidate will be interviewed for 10–15 minutes. The interview panel will focus on assessing the attitude and aspirations of the candidates besides evaluating their general knowledge, communication skills, clarity of thought and expression and aptitude for a career in management.
Group Discussion process: A topic is announced to a group of 12 candidates. The candidates will be given 15 minutes is for group discussion. After discussion each candidate will be given an opportunity to summarize his/her opinion in a minute.
Depending on the presentation, the attributes of the candidates are assessed on the various parameters like Initiative, Clarity of Communication, Relevance of Content, Analytical Skills and Ability to perform in a Group
Any other requirement in the admissions process? The final selection is based on past academic record and performance of the candidates in Group Discussion and Personal Interview
What is the Application Process?
How does one apply for the programme? Through NMAT/GMAT
What is the Application fee? Rs.1800
Where do I get a copy of the Application form? Apply online on www.ibsindia.org/admissions or offline at IBS Information Offices across India. For IBS Information Offices - http://www.ibsindia.org/contact-us
When does the application process start? 1st July
What is the last date to apply? 16th December
What is the Admission Process?
Applicants will have to go through the following process. Candidates can apply through GMAT™/NMAT by GMAC™, who are qualified based on the scores are called for the selection process.
What was the NMAT score cut-off for accepted students for 2019 intake? 150+
What constitutes work experience? About one year of work experience
When should I expect an invitation for an interview? In the month of January
Who should I contact if I have a question regarding my application? Please share the contact person name and email? Email: ibsat@ibsindia.org ; Toll Free: 1800 425 556677
Fees & other expenses?
What is the estimated cost for the entire program for a student?
The fee for 2 Years MBA program at IBS Hyderabad campus is Rs. 16.02 lakhs
The fee for 2 Years MBA program at Bangalore (Off campus of IFHE) is Rs. 12.06 lakhs.
The fee for 2 Years MBA program at IBS Dehradun and IBS Jaipur campuses is Rs.6.03 lakhs. The fee for 2 Years PGPM program at IBS Ahmedabad, IBS Gurgaon, IBS Kolkata, IBS Mumbai and IBS Pune campuses is Rs. 9.09 lakhs.


What is the cost of living for the duration of the programme? Rs.3 lacs to Rs.4 lacs based on campus
Are there other costs to be taken into consideration? If yes what? NA
What is the financial support option available to students?
What are the scholarship options available for NMAT by GMAC students? Minimum Scholarship eligibility cut off score for NMAT is 225
What are the criteria for determining scholarship applications? NA
What are the options of availing a loan? Banks or NBFS offer education loan to students of IBS
What is the amount of loan that a student is eligible for and what are the documents required? 80% to 95% at collateral security
At what rate of interest is the loan available? What is the date from which loan repayment begins? What is the maximum period in which a loan is to be repaid?
Rate of Interest – 8.5% to 13.5%
Loan Repayment – After completion of program period + one year (after 3 years)
Loan Period – 7 to 10 years
Does the Institute/School help in getting loan? Yes
Curriculum/Faculty/Student Exchange/Hostel accommodation facilities of the school ?
How many intakes in a year and when? 4000 to 4500 across all IBS campuses. May 2nd week preparatory classes and June 1st onwards regular classes
Size of the intake? 4000–4500 across all IBS campuses
What are the specializations available? Marketing, Finance, Information Technology, Human Resource, Operations and dual specializations
What is the geographical representation of the candidates at your school? Any student exchange programs available at your school? Pan India, NO
What % of the batch finds jobs within 3 months of graduation? 95%
What is the mean starting salary of a class after graduation? Rs.7.97LPA
What are the key sectors represented in recruiters for this programme? BFSI, IT/ITES, Consulting
Share with us the names of some top recruiters for this programme? Bank of America KPO, Capgemini, Cognizant Technology Solutions, Deloitte Financial Advisory Services India Pvt Ltd., Edlweiss Broking Ltd., Federal Bank, Genpact India, HDFC Bank, ICICI Bank, KPMG, J.P.Morgan Services India Pvt. Ltd., PwC US Advisory, TCS, WIPRO Ltd, Zenoti & Tolaram Group
Does your school run any initiatives to promote classroom diversity? If yes please share details. Students are allotted sections based on their stream of graduation and geographical distribution.