How Columbia's New Dean Aims to Redefine Business Education
How Columbia's New Dean Aims to Redefine Business Education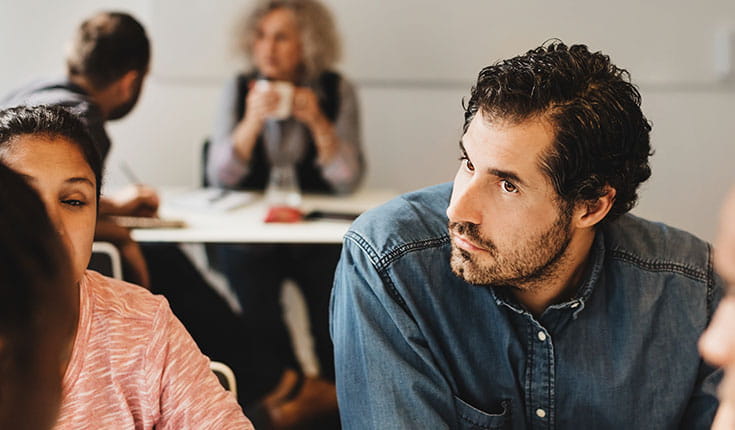 Costis Maglaras, the new dean of Columbia Business School, has long been an insider at one of the world's elite MBA providers. Before taking up the post this summer he had spent 21 years teaching business at Columbia's Ivy League campus on Manhattan's Upper West Side.
More surprising, though, is the fact that his qualifications, up to PhD level, are in electrical engineering, not economics, maths or management. And he does not have an MBA.
Mr. Maglaras, 49, says this difference is an opportunity, not a problem. He believes that business education is at an "inflection point", where data science is becoming as important as management science.
That makes him, as someone with both science training and decades of experience of teaching in a business school, well placed to enable Columbia to offer innovative opportunities. It has started to offer joint engineering and business degrees and greater amounts of data analytics teaching on the MBA courses.
"Being dean was never part of my master plan," Mr. Maglaras says, giving his first interview since taking up the leadership role in July. He changed his mind when he heard that the search committee for the new dean were interested in finding someone who could introduce more data analytics into Columbia's degree programmes.
Mr. Maglaras, whom Columbia's president Lee Bollinger describes as a "generous colleague, beloved by his students", had been doing work around this area, such as the design and analysis of trading platforms and algorithms and research into the economics of cloud computing services.
"I happened to be a person that had been pushing that agenda already for the last five or six years here in the school, so naturally they wanted me to be involved," he says.
His first goal as dean is to "significantly" increase the number of joint engineering and business degrees Columbia offers from just a couple at present.
"What I would like to do is really redefine business education," he says.
"We need to keep refining our curriculum in order to embrace how tech and data and algorithms are actually transforming different businesses. Data analytics is essentially transforming pretty much every industry."
Making engineering students work side by side with MBA students is good preparation for the modern world of work, where they will be expected to manage diverse teams of specialists, including computer science graduates, Mr. Maglaras adds. "What MBA students used to do was graduate and go to companies where they would be one of five business school graduates in a room working on business problems.
"Now when they graduate, the type of team they will work with will have a couple of engineers, maybe a user-interface expert or a software developer Skypeing in from Bangalore. So we need to change how we train people."
As a Greek immigrant, born in Athens, with an engineering background, Mr. Maglaras is a marked change from his high-profile predecessor, the US-born economist and former deputy assistant secretary to the Treasury Glenn Hubbard.
"I think I bring an original perspective into the school," Mr. Maglaras says.
However, he is quick to praise the achievements of his predecessor, who spent 15 years at the helm and raised more than $1bn for the school, including more than $500m for buildings at Columbia University's ambitious new Manhattanville campus, which is taking shape north of 125th street in West Harlem.
"Glenn was an amazing dean for the school and clearly he brought a different profile and interest."
Columbia is part of the "magnificent seven" group of elite US business schools that command the highest fees and the greatest return on investment of any MBA courses worldwide.
Columbia has also been a regular among the top 10 schools in the FT's global MBA ranking list, although it has never taken the number one slot. Mr. Maglaras believes that the school could top the poll under his stewardship.
He takes over the business school at a difficult time for the two-year, full-time MBA programme. Last year applications for this course fell 2.6 percent at Columbia.
Demand is likely to be down "a little" further or flat, Mr. Maglaras admits, and he does not rule out following the lead set by Harvard Business School and the University of Chicago's Booth School of Business, both of which froze their MBA tuition fees after years of above-inflation increases.
"Everything is on the table," Mr. Maglaras says, adding that he does feel cost has become a deterrent to some people applying to business school.
He does not, however, think that the MBA is going to be replaced by another qualification. "I think the two-year MBA programme is actually a robust, well thought out offering because it allows for a successful pivot in the career of a young adult."
Mr. Maglaras plans to help Columbia begin another new chapter in its 103-year history as he oversees the school's move to two new purpose-built buildings on the Manhattanville campus, a kilometre north of its current site, by 2022.
The two new buildings the school will inhabit will further encourage collaboration with data science students because they will be shared with the university's engineering faculty. "Physical proximity helps," Mr. Maglaras says.
He likens the new glass and steel campus design, built on the principles of flexible use of space and open plan working, to the modern business environment, particularly at tech start-ups.
"We will have a lot more light but also a lot more space where people can interact," Mr. Maglaras says.
"We need to move out of the siloed approach where we have an office and there is a door and I don't talk to anyone."
---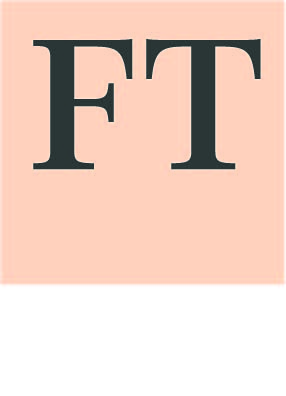 This article was originally published on Financial Times.