School Expert Q&A: Chitkara Business School
School Expert Q&A: Chitkara Business School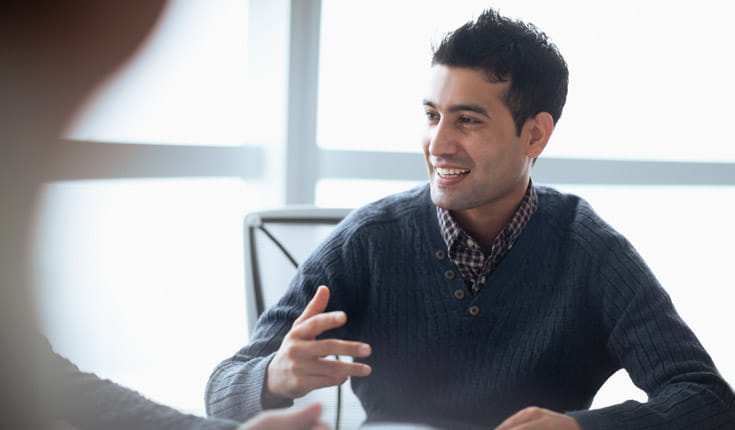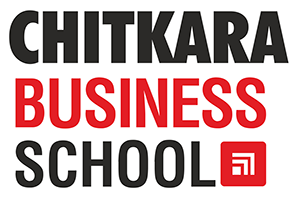 Get answers to your questions about graduate management education from admissions professionals across the globe.
About the Program
Name of the school? Chitkara Business School
School location? Chitkara University, Chandigarh-Patiala Highway, Punjab
Year school started? 2011
Any ranking of the school? NIRF Ranking – 75th in year 2019 and 2020 – Other ranking details available on https://www.chitkara.edu.in/rankings/
Name of the program? Marketing, Finance & Banking, Human Resource, Business Analytics, Logistics and Supply Chain Management, Healthcare Management, Health IT & Analytics / Public Health
Admission Criteria
NMAT score range: 60 percentile
Work Experience requirement, if any? Not compulsory
Interview Process: CAT/MAT/NMAT/XAT or University Test (online), Personal Interviews (online)
Group Discussion process: Faculty, Industry Expert and Alumni form a panel to conduct GD.
Any other requirement in the admissions process? University Test will be exempted if students cleared CAT/MAT/NMAT/XAT. GD and Interview must to qualify.
What is the Application Process?
How does one apply for the programme? Application available both Online and offline
What is the Application fee? – 1100/-
Where do I get a copy of the Application form? https://www.chitkara.edu.in/admission-procedure/
When does the application process start? December of every year
What is the last date to apply? 30 May 2021 normal schedule. Due to pandemic ; there is a change
What is the Admission Process? Applicants will have to go through the following process:
Written Test
Group Discussion
Personal Interview
What was the NMAT score cut-off for accepted students for 2019 intake? 2019 we were not part of NMAT.
What constitutes work experience? Working experience in any industry/corporate/business organisation (Govt./Private/Semi-Govt)
When should I expect an invitation for an interview? After filling application form; Outreach executive gets in touch with aspirant and share the invitation for admission process. Complete handholding is provided by Outreach Executive (a student Manager) from form filling till boarding in program.
Who should I contact if I have a question regarding my application? Please share the contact person name and email. Outreach (Executive) or a student Manger is assigned for facilitating application processes. Mr. Sandeep Sharma is Director (Outreach). His email id is sandeep@chitkara.edu.in
What is the estimated cost for the entire program for a student? Rs. 6 Lakhs is a total program fee / Hostel or bus charges are extra and as per university prescribed structure.
What is the cost of living for the duration of the programme? Approx. Rs. 50,000/- per semester is a hostel fee.
Are there other costs to be taken into consideration? If yes what? In case hostel is not taken, students can opt for bus facility. Approx. Rs. 25000/- - Rs. 30,000/- depending upon boarding location.
What are the scholarship options available for NMAT by GMAC students? Students are supported partially or fully case to case basis for different scholarship options regarding study, semester exchange or any other academic or co-curricular activity
What are the criteria for determining scholarship applications? Merit in studies and co-curricular activities are determining factors for scholarship application.
What is the amount of loan that a student is eligible for and what are the documents required? As per Bank's rules and regulations.
At what rate of interest is the loan available? What is the date from which loan repayment begins? What is the maximum period in which a loan is to be repaid? As per Bank's rules and regulations. All public and private banks offer loan facility for taking program at Chitkara University at national level.
Does the Institute/School help in getting loan? We provide them necessary documents required for applying loan from University side.
Curriculum/Faculty/Student Exchange/Hostel accommodation facilities of the school?
How many intakes in a year and when?There is one time intake in a year. Course begins in the month of July/ August every year.
Size of the intake? MBA in 12 different functional areas. Total batch size - 420
What are the specializations available? Marketing, Finance & Banking, F&B with super specialisation in IB, Corporate Finance & Wealth management, Logistics & SCM, HR, Business Analytics, Healthcare management, HIT & Analytics, Public Health, Sales and Retail Marketing, Pharma Management, Event Media and Entertainment Management.
What is the geographical representation of the candidates at your school? Any student exchange programs available at your school? All over India. A lot of opportunities for student exchange with international partners. Strong tie ups with more than 100 partners across the globe
What % of the batch finds jobs within 3 months of graduation? MBA students at CBS get job through our dedicated team of Career Advancement Services before the start of last semester.
What is the mean starting salary of a class after graduation? Rs. 6.50 Lakhs is an average salary of the batch.
What are the key sectors represented in recruiters for this programme? Consulting including Big Four, Banking, Financial Services Technology, E-Commerce/M-Commer, Healthcare/Hospital, FMCG, Telecom, Retail Firms, Automotive, etc.
Share with us the names of some top recruiters for this programme? Deloitte, Pricewaterhouse Coopers, Moody's, eClerx, Evalueserve, WNS, Nerolac, Panasonic Siemens, CVENT, ITC, Wipro, Fortis, Nike, Aditya Birla Retail, Future Group, Max Hospital, & other big brands
Does your school run any initiatives to promote classroom diversity? If yes please share details? We encourage:
Gender diversity
Geo diversity (national and international) both
Students from different disciplines are welcome to be a part of batch
Different job profiles are offered post MBA
Opportunity to learn different disciplines. Integrated curriculum