School Expert Q&A: Athena School of Management
School Expert Q&A: Athena School of Management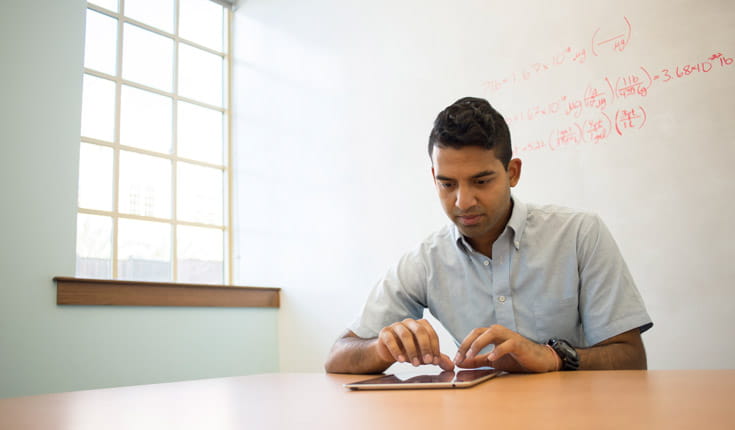 Get answers to your questions about graduate management education from admissions professionals across the globe.
About the Program
Name of the school: Athena School of Management
School location: Mumbai
Year School Started: 2012
Global Ranking: #1 Emerging B-School in India (HER Beyond IIMs B-School Survey – 2018), #6 Emerging B-School in India (TOI B-School Survey 2017), Mumbai's Best Upcoming B-School 2017 (Time Cybermedia)
Name of the Program: Post Graduate Program in Management - Two Years Full Time, Global Management Program in France - Dual Degree across Mumbai & Paris, Masters in Luxury - Dual Degree in Luxury & Brand Management across Mumbai & France, Global Management Program in US - Dual Degree MBA/MS across Mumbai & New York
For GMAT accepting programs, click here
NMAT
Admission Criteria
NMAT score range: 200 – 260
Work Experience requirement, if any: 0 – 6years
Interview Process: Yes
Group Discussion process: NA
Any other requirement in the admissions process: Graduates OR Final Year of Graduation
Application Process
How does one apply for the programme? Fill online form for PGPM on the official website of the institute. Once you Register, fill the Athena PGPM (22-24) Form. Complete your payment online itself.
What is the Application fee? INR 1000
Where do I get a copy of the Application form? Online through official website of the institute
When does the application process start? 15th July, 2021
What is the last date to apply? Round 1 Deadline – 15th November, 2021
Round 2 Deadline – 15th January, 2022
Round 3 Deadline– 15th February, 2022
Round 4 Deadline – Date to be decided later
Admission Process
Applicants will have to go through the following process.
1. CHOOSE ATHENA AS A SCHOOL OPTION WHEN REGISTERING FOR NMAT EXAM.
2. FILL ATHENA PGPM APPLICATION FORM SEPARATELY.
3. SHARE YOUR NMAT SCORE ONCE YOU RECEIVE IT.
4. PERSONAL INTERVIEWS
5. ADMISSION OFFER (IF SELECTED)
6. SCHOLARSHIP OFFER (IF APPLICABLE)
What was the NMAT score cut-off for accepted students for 2021 intake? MORE THAN 200
What constitutes work experience? FULL TIME
When should I expect an invitation for an interview? ONCE YOU SHARE YOUR NMAT SCORES & HAVE FILLED THE ATHENA PGPM APPLICATION FORM.
Who should I contact if I have a question regarding my application? Please share the contact person name and email. – ATHENA ADMISSIONS TEAM, info@athenasm.com
Any other requirement in the process? Athena believes in Profile Based Selections. The process is a composite of NMAT Scores, Academics Record, Extra-Curricular Activities, Workex (if any), Achievements (Sports/ Rotaract/ AIESEC/ NCC/ Youth Exchange etc), Overall Profile & Personal Interview.
Fees & Other Expenses
What is the estimated cost for the entire program for a student? INR 13,50,000 + GST
Financial Support Option Available to Students
What are the scholarship options available for NMAT by GMAC students? Athena School of Management is pleased to announce the launch of Special NMAT Scholarships exclusively for Students appearing for the NMAT by GMAC 2021. Scholarships up to 80% of Tuition Fees for deserving candidates who have a valid NMAT by GMAC 2021 Score.
(Terms & Conditions apply & Decisions of Athena School of Management with respect to Scholarships are final)

Other Scholarships

1)

Profile Scholarship – Scholarships worth lakhs for students who have outstanding Profiles and/or Extra Curricular achievements.
2)

Women in Management Scholarships – Special Scholarships are available for female applicants who are selected for admission.
3)

Rotaract/AIESEC/NCC Scholarship – Scholarships are available for Rotaractors/AIESECers both current & alumni and for NCC Cadets (Past & Present).
4)

International Student Scholarship – Scholarships are available for International Students with excellent scores & profiles.
What are the criteria for determining scholarship applications?
1)

All scholarships are based on a composite evaluation process which includes Entrance Test Scores, Academic Records, Extracurricular Achievements, Work Experience (if any), Overall Profile and Personal Interviews.
2)

Limited Number of Scholarships are available. Students are encouraged to apply early so that they have a higher chance of securing Scholarships.
3)

Decisions of Athena School of Management with respect to Scholarships are final .
What are the options of availing a loan? Multiple Banks & Financial Institutions offer education loans to students joining Athena.
Curriculum/Faculty/Student Exchange/Hostel Accommodation Facilities of the School/Other Details
How many intakes in a year and when: One- June
Size of the intake: 90
What are the specializations available? Marketing, Finance and HR
What is the geographical representation of the candidates at your school? Any student exchange programs available at your school? We get students from across India & the world. Yes, we have Student Exchanges/Immersions & International Internships across the world including Germany, Singapore, Netherlands, Turkey, Italy, France, Czech, Canada & More!
What % of the batch finds jobs within 3 months of graduation? 100 %
What is the mean starting salary of a class after graduation? INR 9.00 LACS PA CTC
What are the key sectors represented in recruiters for this programme? BFSI, CONSULTING, TECH, REAL ESTATE, FMCG, LUXURY
Share with us the names of some top recruiters for this programme: EDELWEISS, ADITYA BIRLA GROUP, TATA GROUP, GEP, KOTAK, ANAROCK, ITC, NAUKRI, ZOMATO
Does your school run any initiatives to promote classroom diversity? If yes please share details. YES (1) Women In Management, (2) Unity in Diversity (Pan India) (3) Tech – Non-tech Education Balance In Intake