School Expert Q&A: Amity Business School
School Expert Q&A: Amity Business School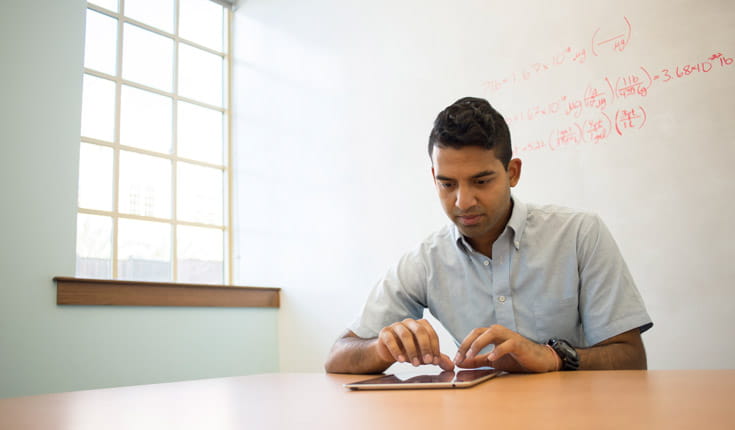 About the Program

Name of the school? Amity Business School
School location? Amity University Campus, Sector-125, Noida - 201313 (U.P.)
Year school started? 1995
Any ranking of the school? ABS has been continuously ranked among top 10 in India for continuously 7 years in a row by Times of India. 41st Ranking in NIRF. ABS has top ranking by many other chronicle, week, business today and many more magazines and newspapers.
Name of the program? MBAs
Admission Criteria? NMAT score range: 60 percentile and above
Work Experience requirement, if any? Not mandatory
Interview Process: Generally, the selection process involves Group discussion followed by personal Interview. Due to COVID 19 pandemic, Admission selection process (for the admission year 2020 & 2021) has been modified. For the time being Selection Process is based on video responses to the questions posted through the VIDEO LINK available on Amity Admission Microsite.
Group Discussion process: Not applicable for admission year 2021 otherwise Yes.
Any other requirement in the admissions process? Minimum 50% marks in Graduation.
What is the Application Process? How does one apply for the programme? Student may apply online through the link available on www.amity.edu.
What is the Application fee? The Cost of the Admission Form is Rs. 1,100 /-
Where do I get a copy of the Application form? Forms are available online at www.amity.edu.
When does the application process start? The admission process starts from January onwards.
What is the last date to apply? Selection process are conducted in rounds and last till June / July. Seats are limited, and admission is on first come first serve basis.
What is the Admission Process? Generally, the Admission process involves Group discussion followed by personal Interview. Due to COVID 19 pandemic, Admission selection process (for the admission year 2020 & 2021) has been modified. For the time being Selection Process is based on video responses to the questions posted through the VIDEO LINK available on Amity Admission Microsite.
What was the NMAT score cut-off for accepted students for 2019 intake? 60 percentile and above.
What constitutes work experience? Not mandatory
When should I expect an invitation for an interview? The system is fully online and communicated through the admission microsite which is a two-way communication window between university & registered student.
Who should I contact if I have a question regarding my application? Student may contact the admission department by calling Admission Helpline Numbers: 0120-2445252 / 4713600 or can email to admissions@amity.edu Or applications@amity.edu.
Fees & other expenses
What is the estimated cost for the entire program for a student? For the 2 years full time Program the approximately, Fee varies between 12 - 14 lacs.
What is the cost of living for the duration of the programme? Per Annum Hostel accommodation charges at Noida Campus for Non-AC sharing room is Rs. 85,000/- and for AC single room is Rs. 1,60,000/- (Mess charges are on actual basis).
Are there other costs to be taken into consideration? If yes what? University do not demand anything other than fees, which is inclusive of examination / Library and other related charges.
What is the financial support option available to students?
What are the scholarship options available for NMAT by GMAC students? There is no scholarship on the basis of NMAT percentile at Amity Noida campus.
What are the criteria for determining scholarship applications? On admission scholarships are being offered to the meritorious students. Scholarship criteria can be checked on https://amity.edu/admissions-scholarship.aspx
What are the options of availing a loan? Most Banks in the country offer attractive education loans for students. For the benefit of students, AMITY have tie ups with premier nationalized banks like Canara Bank, HDFC Bank, Punjab National Bank and Indian Bank. Amity has tie ups with third company as well like Gray quest and Finance peer for safest, largest and easiest hassle-free education fee financing.
What is the amount of loan that a student is eligible for and what are the documents required? The student can cover all his expenses e.g. tuition fees, books cost, hostel fees, airfare for courses abroad, stationary etc. Student has to complete the education loan formalities laid down by the banks while applying for the loan.
Following is the list of documents which are generally required to apply for education loan:
Admission letter of Amity giving details of year wise fee, boarding and lodging expenses. Letter confirming scholarship, if any.
Attested copies of documents for proof of age/date of birth and proof of residential address.
Passport size photo of the applicant, Co-obligantand guarantors.
Copy of marksheets/degree certificates of previous academic qualifications.
Income proof/latest income tax return of parents/ Co-obligant, guarantors. (if any)
Details of collateral security along with valuation certificate of Govt approved valuer (if any).
Details/statements of Bank accounts held with banks by the student applicant/co-obligant(s)/guarantors (if any) for the last six months.
Copy of Passport/Visa, cost of air fare (documentary detail) in case of studies abroad.
At what rate of interest is the loan available? What is the date from which loan repayment begins? What is the maximum period in which a loan is to be repaid?Loans to Amity students are being sanctioned at a concessional rate of interest as compared to the normal scheme of Banks.
Students have a monthly payment option through a third Party called, Grey Quest, independent of Amity who makes loan available at a much lower rate than even the PSU Banks.
Through Finance peer student can pay fees in low cost monthly installments, avail 100% fee funding without any security in one go and they also provide applicants with 100% free insurance.
Does the Institute/School help in getting loan? Amity University provides detailed Admission letter, Placement details and Bonafied certificate to get the loan sanctioned easily.
How many intakes in a year and when? There in only one intake for the programs commence in the month of July / August.
Size of the intake? 1000 seats for all the 20+ MBA programs together.
What are the specializations available? Amity Offers more than 20 MBA programs in following specialized areas: MBA, MBA (HR / Finance / M&S / Technology Mgmt / Consultancy Mgmt/ Entrepreneurship / International Business / Agriculture and Food Business, Biotechnology, Business Analytics Management, Business Intelligence and Data Analytics, Competitive Intelligence and Strategic Management, Construction Economics & Quantity Surveying, Construction Project Management, Fashion Management, Hospitality Management, Insurance & Banking, International Business, International Business with Artificial Intelligence, Logistics & Supply Chain Management, Media Management, Real Estate and Urban Infrastructure, Retail Mgmt, Supply Chain Analytics and Management.
What is the geographical representation of the candidates at your school? Uttar Pradesh – 36%, Others – 64%
What % of the batch finds jobs within 3 months of graduation? 80-85%
What is the mean starting salary of a class after graduation? Rs. 6 L p.a.
What are the key sectors represented in recruiters for this programme? IT, KPO, Banking & Financial Services, Consulting, etc.
Share with us the names of some top recruiters for this programme? The top recruiters for all the programs are from following areas:
HCL TECHNOLOGIES
E&Y
BLACKROCK
ECLERX
HDFC BANK
ICICI BANK
Does your school run any initiatives to promote classroom diversity? If yes please share details. Students do come from different states and hence class diversity is promoted. ABS take utmost care of classroom diversity.