School Expert Q&A: Alliance University
School Expert Q&A: Alliance University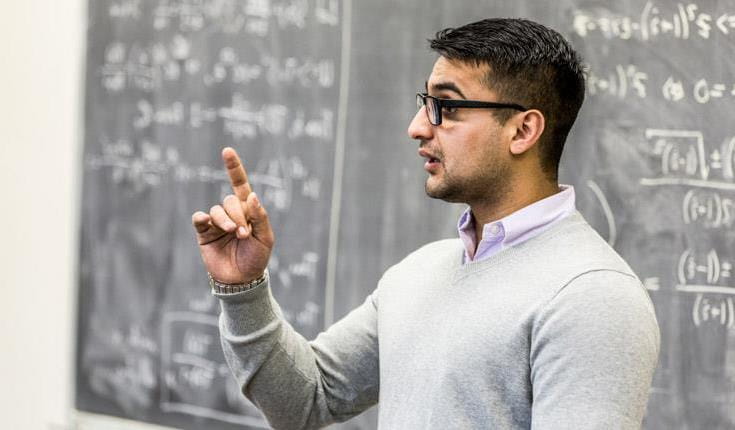 Get answers to your questions about graduate management education from admissions professionals across the globe.
Prof. Sudhir Angur holds a Post Graduate Diploma in Management from the Indian Institute of Management, Ahmedabad and a B. Tech. in Electrical Engineering from the Indian Institute of Technology, Mumbai. From a marketer to an educationalist, Prof. Sudhir's journey of three decades has been unprecedented in terms of influencing the quality and system of higher education in the private sector. Prof. Sudhir Angur leads Alliance University's world-class faculty, outstanding administrators and dedicated staff for pursuing innovation and growth in the University's portfolio of programs and expansion of resources to extend the University's impact worldwide. The power of his vision, the clarity and urgency of his mission, his intelligence, and his analytical ability are unprecedented in taking the university to greater heights of excellence.
Prof. Sudhir Angur answers your questions below.
About the Program
Name of the school? Alliance School of Business, Alliance University
School location? Bangalore, Karnataka, India
Year school started? 2010 as a University, 1998 as a standalone B School
Name of the program? Master of Business Administration (MBA)
Admission Criteria
GMAT™ score: Valid score of last 3 years
Work Experience requirement: Desired but not mandatory
English Proficiency requirement: To Speak / Read / Write , should be good enough to pursue the master's course in business administration
Letters of recommendations: Not mandatory, if provided will add weightage
The Admission Selection process includes:

Entrance Test
Essay Writing – Online / Pen and Paper mode
Oral Extempore Presentation
Personal Interview
Application Process
How does one apply for the programme? Aspirant is required to submit the online application form available on the official website of the University: www.alliance.edu.in Online application form: https://alliance.nopaperforms.com/mba_asb
What is the Application fee? INR 1000.00 for Indian Nationals, INR 2000.00 for SAARC nationals and USD 50 for foreign nationals other than SAARC
Where do I get a copy of the Application form? Click here: https://alliance.nopaperforms.com/mba_asb
When does the application process start? There are two intakes in a year

Spring Intake – Commencing in January month of each year – Applications open from July month of each year
Fall Intake – Commencing in June month of each year – Applications open from September month of each year

What is the last date to apply? 31st May
Admission Process
What is the range of GMAT scores for accepted students? Valid GMAT Score of last 3 years
Is there a requirement of 16 years of study prior to applying? No, 15 years
What constitutes work experience? Full time relevant work experience with a recognized company / organization with valid appointment letter / experience certificate and other support docs.
Is there a minimum cut off for TOEFL/IELTS/PTE test scores? Not applicable
Who should letters of recommendation come from? Not mandatory.
When should I expect an invitation for an interview? Shortlisted applicants will be called for the Admission selection Process on the scheduled dates. In case of foreign nationals / NRIs the selection process can be immediate and within few working days through online mode.
Who should I contact if I have a question regarding my application status?

Admissions Counsellor: Ms. Malani / Mr. Syed Matheen. Contact details are:

Tel: +91 080 30938000/ 1/ 2 / 3 / 4 / 5 (Monday to Friday 10.00 am 5.00 pm IST)
Mobile No : 9886002500 / 9900229974
Email: mba@alliance.edu.in
Fees & Other Expenses
What is the estimated cost for the entire program for a foreign student? US$31050.00
What is the cost of living for the duration of the programme? INR 96000.00 for six months. Includes food and accommodation (single occupancy) Double sharing is also available with food at INR 81000.00 for six months.
Are there other costs to be taken into consideration? If yes what? Refundable hostel security deposit of INR 15000.00 refundable administrative charges of INR 10,000.00, Alumni fee of INR 3000.00 and Convocation fee of INR 1500.00.

All costs associated with International Exchange Programs such as boarding, lodging, travel, Insurance, tuition (if applicable) and related expenses will be additional and shall be borne by the student. However, International Exchange Programs are optional.

Are there any job opportunities on campus that can be pursued while the programme is on, to lower the overall cost impact? No. However, departments such as Student Support Services, Office of Admissions, Office of Career Advancement and Networking, engage students as volunteers.

Students undergo compulsory internship program for a period of 8-10 weeks after 2nd semester of MBA and may get paid stipend from the company they intern with.
Financial Support Options Available to Students
What are the scholarship options available for the students? Office of Admissions awards scholarships based on scholastic records and other merit parameters at the time of Admission Selection Process. The scholarship value ranges from INR 50,000.00 to INR 100,000.00.

Office of the Registrar awards scholarships to deserving candidates on various categories which are detailed in the University's official website: www.alliance.edu.in

What are the criteria for determining scholarship applications? Broad categories would include MERIT / SPORTS / DIFFERENTLY ABLED, etc. Refer to https://bus.alliance.edu.in/web/mba-admissions.php
What are the options of availing a loan? Alliance University has tie up with several national banks and financial institutions. Upon confirmation of admission, candidates are provided with all the necessary documents to help them with the education loan process.
What is the amount of loan that a student is eligible for and what are the documents required? Sole discretion of the bank/financial institution
At what rate of interest is the loan available? What is the date from which loan repayment begins? What is the maximum period in which a loan is to be repaid? Sole discretion of the bank/financial institution
Does the Institute/School help in getting loan? Alliance University provides all necessary documents along with the Admission Offer Letter
Curriculum/Faculty/Student Exchange/Hostel Accommodation Facilities of the School
How many intakes in a year and when? Two – Spring (January) Fall (June)
Size of the intake? Spring – 120 Fall - 360
What is the % of foreign students in an average class/intake? Varies from batch to batch
What are the specializations available? 10 Specializations Offered: Finance | Marketing | OB& HR | Operations | Communication | Family Business and Entrepreneurship | Retail | International Business| Hospitality |Banking and Financial Services
What % of the batch finds jobs within 3 months of graduation? 93% for MBA class of 2018

7% have opted out of placements process for varied reasons

What is the mean starting salary of a class after graduation? INR 7.8 lakhs (top 100)
What are the key sectors represented in recruiters for this programme? IT, BFSI, Telecom, Manufacturing, Technology, Services, Banking , ITES, Market Research, Consulting, Logistics,Pharma, Advertising, Automobile, etc.