Why Take the GMAT When Many Schools are Test Optional
Why Take the GMAT When Many Schools Are Test Optional?
Over the last year, sitting in a crowded room with a bunch of strangers has gone from an unremarkable occurrence to something that health experts warn we should avoid at all costs. In this COVID world, many universities' decision to go test optional makes a lot of sense. Add to that the increased awareness of racial and structural inequities in our society, and it is not surprising that some schools are even moving toward abolishing test scores altogether. 

It is in this vortex that many business school aspirants are thrust, asking a question not even imaginable a few years back: Should I take the test?

👁‍🗨 View the Magoosh Test Optional Decision Tree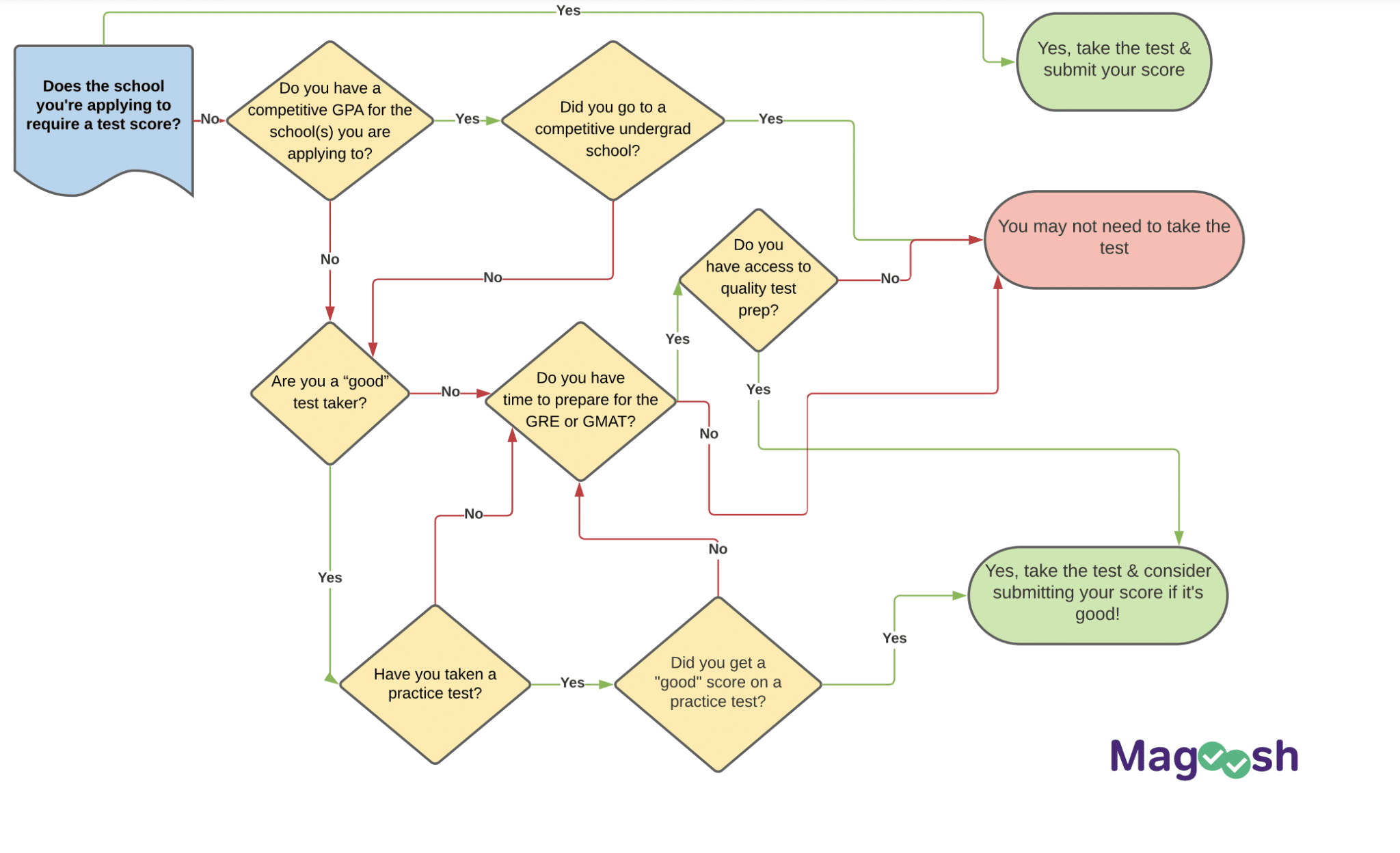 The answer to this question is a complex one and the most succinct answer I can give is it depends on the candidate. But what is clear is that a test score can still offer admission boards a metric when determining whether to admit a candidate and help students get an idea if a program is a good fit for them. 
A note about inequities in higher ed admissions
At Magoosh we're concerned about the equity of standardized testing within higher ed admissions and recognize that it's a dichotomous problem. Testing both reinforces systemic inequities while also providing a pathway for students to break away from them. Higher ed admissions would still be unfair with or without tests. It's within this system that we at Magoosh try to level the playing field in favor of disadvantaged students.
👂 Hear from the GMAT exam's lead psychometrician on testing fairness

While we do want to address this topic in more depth in the future, this article is intended to help you make a decision about whether to take the test or not within the current environment.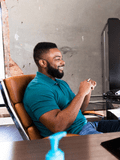 Become an mba.com Insider
Create your free account to access exclusive content, application resources, free Official GMAT™ prep, and more!
Testing provides a measure of comparison
Test scores offer the most standardized way for admissions to compare students. That said, because of the way in which these tests perpetuate social inequities, they don't offer the same opportunity for success for everyone. 

However, admissions boards might not see it this way, and often still weigh test scores heavily. What that means for you, and whether you should even take the test in the first place, depends on some factors. 

For instance, if you went to a competitive school, in which a 3.5 GPA was a struggle, then taking the test could make sense. After all, your 3.5 GPA might not be equal to the 3.5 GPA of someone who went to a less competitive school. And it might not even depend on the school, but the major itself (a biochem class and an art history class aren't quite the same thing!).

This problem is even more pronounced in the case of international students who aren't graded on a 4.0 scale.

On the other hand, not submitting a test score won't necessarily make it more difficult for you to gain admittance into an institution. But if you feel that you shine on tests, then this might be one way to stand out—and can be a compelling reason to take the test. 
A good test score helps counteract a less competitive GPA
If you are a student who went to a competitive college and took a fair number of premed classes, for example, then you might want to consider taking the GMAT or the GRE, especially if your GPA is somewhere around or below the average score for programs to which you are applying. 

But what if that doesn't describe your situation—is there any good reason to still take the test? Well, if you have the bandwidth, it certainly doesn't hurt to prepare for the test and indeed even take it. In fact, you might surprise yourself with a higher score than expected. On the other hand, you don't necessarily need to submit your scores if they are not as competitive as you'd hoped, and you feel that your overall application is strong for the programs you are looking at. 

Ultimately, the test is just one data point and admission boards will take a "holistic approach" to assessing candidates. Work experience and undergraduate GPA will still be weighed. Will not testing harm your application?
Another factor complicating this decision is what if you don't submit a GRE or GMAT test score; will that be seen as a blemish on your application? This is a hard question to answer, since it is ultimately up to admission boards. 

But there is a possibility that a "good enough" test score can be insurance against the potential of an absent score being perceived as a problem. After all, testing optional is not the same as "no test scores accepted." But again, admission boards take a "holistic approach" when weighing a candidate—to them a test score can be a "useful" data point, even as discussions around fairness and bias continue.   
A clear benchmark of schools' expectations 
One advantage a test score offers selective schools is it gives them a benchmark standard that applies to all students. 

This test score benchmark can help both international students and domestic students to pick a program where they'll most likely be successful and academically challenged. You'll also want to consider other things like financial aid, completion rates, dropout rates, etc., but test scores can help students calibrate on academic rigor.
An opportunity to highlight your strengths
While many schools are moving to a testing optional model, that doesn't mean that students should think of this as a chance to get a free pass when it comes to taking the test. 

On the contrary, students should see a test like the GMAT or the GRE as an opportunity to highlight their strengths. For those students who've excelled at standardized tests, then taking the test is probably a good idea. If access to test prep is potentially stopping you from even making an attempt, we encourage you to reach out to us.

Chris Lele is the GRE and SAT Curriculum manager at Magoosh Online Test Prep. In his time at Magoosh, he has inspired countless students across the globe, turning what is otherwise a daunting experience into an opportunity for learning, growth, and fun.  
---
See where you stand on the GMAT in minutes.
The GMAT Mini Quiz asks you eight real questions from past GMAT exams and gives you an estimated GMAT score. Review the answer explanations to learn how to best approach these types of questions and begin your GMAT prep journey.