It's here! Prepare to Advance with GMAT™ Official Advanced Questions
It's Here! Prepare to Advance with GMAT™ Official Advanced Questions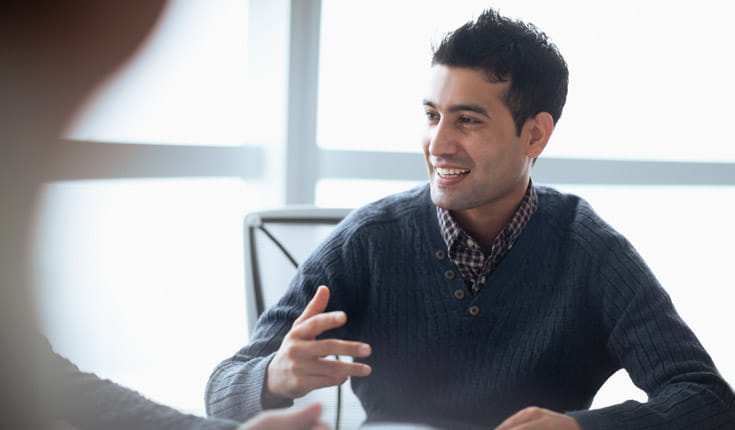 You have high goals for yourself and want to earn a top GMAT™ score. And you need the prep to get you there.
GMAT™ Official Advanced Questions is designed specifically for you and others who aspire to earn a high GMAT score. It is the only prep product that exclusively contains 300 hard GMAT questions—all from past GMAT exams.
If you want to stand out to your target schools and from your competition, you will want to prepare with purpose. GMAT Official Advanced Questions will challenge you and help increase your test-taking ability and confidence by solving hard questions. Exactly what you need to perform at your best on exam day.
Start now. Get your GMAT Official Advanced Questions eBook + Online Question Bank today.
Exciting Features of GMAT Official Advanced Questions
Study with 300 hard questions. Get 150 hard verbal and 150 quantitative questions from past GMAT exams.
Learn from the best. Solve challenging questions by reviewing answer explanations prepared by subject matter experts.
Focus on specific fundamental skills. Questions are grouped by "fundamental skills" areas, to align your study plan with GMAT's Enhanced Score Report structure.
PLUS! Online tools included
Online Question Bank: Create your own practice sets online to focus your studying. Practice specific fundamental skills and measure your improvements.
Mobile App: Access your Online Question Bank through the Wiley Efficient Learning app. Study on-the-go and sync with your other devices. Download the Online Question Bank once to your app and work offline.
Get your GMAT Official Advanced Questions eBook + Online Question Bank today.
Prepare with purpose. Test with confidence. And achieve the goals you've set for yourself.