GMAT Online Exam Experience in India: Test Taker Q&A
GMAT Online Exam Experience in India: Test Taker Q&A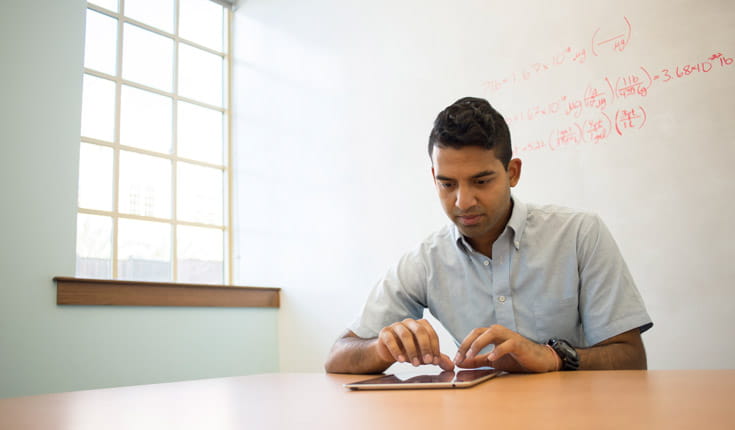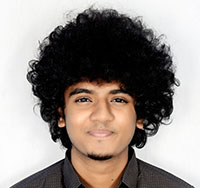 Your business school goals don't have to wait for COVID-19. Whether you plan to apply to business schools in India or abroad, you can meet your application requirements from the comfort of your own home with the GMAT Online exam—an online, remotely proctored version of the test-center based GMAT exam.
You may be wondering: How do I prepare for the GMAT Online exam and what's the experience like of taking the GMAT Online exam in India?
To gain the perspective of a business school candidate who's been through the process, I spoke with test taker Nischal Mohan and asked him a few questions about his prep, the test taking experience, and his thoughts afterwards.
Test taker Q&A: How to prepare for the GMAT Online exam
Why did you decide to take the GMAT Online exam?
I had applied for the Young Leaders Programme at the Indian School of Business, which required me to submit a GMAT score for the second round by a specific deadline. Initially it was very uncertain and a little scary because there was no option to take the test due to the situation with COVID-19 in India. I was relieved to know that GMAC was offering an online test-taking option.
How did you approach preparing for the GMAT Online exam? How much time did you devote to prep?
I prepared for one and a half months before I took my GMAT Online exam. Since my study duration was fairly short, a large portion of my preparation was comprised of self-study—using free, online materials. I also practiced with multiple mock tests from several different websites.
Was your approach to prep different from what it would have been if you were taking the GMAT at a test center?
Yes, it was a little different from how I would have prepared for a center-based test. First, I didn't have to worry about preparing for the AWA section because it is not a part of the GMAT online exam. Second, I wanted to get used to using a whiteboard, so I bought a white board a couple of weeks prior to my test and started using it for everything I was doing.
One additional thing I wish I had thought of is that you can't speak or move your lips during the online exam. In my prep, I worked through Verbal problems by reading them softly out load. During the exam, it was difficult to restrict my lip movement, but I had to. If I had paid attention to this during the practice exams, it would have been a much smoother experience for me overall.
The GMAT Online exam experience in India
How was your overall experience with the GMAT Online exam?
My GMAT Online exam progressed seamlessly without any issues. I had presumed that online proctors would be extremely strict and would nullify the exam if there was even a slight error, but I was pleasantly surprised to find that the proctor was really nice. He would give warnings on the chat when I would accidentally read with my lips.
How did your whiteboard practice work out on test day?
I used the physical whiteboard for my test, and I felt very comfortable using it. The whiteboard size allowed by GMAC is large enough to fit calculations for multiple questions. I did, however, face the issue of finding a desk large enough to accommodate both the laptop and the whiteboard together.
GMAT Online post-exam experience
When did you get your official score?
Around 4 to 5 days after my test.
Are you satisfied with your score? Do you plan to take it again?
Yes, I'm satisfied with my score. I am not planning to take the test again any time soon.
You can send your scores to unlimited programs for free with the GMAT Online exam. Are you planning to apply to schools in India or abroad?
I do not have any plans of applying to any university for higher studies right now. The purpose of taking test was only for the second round of YLP at ISB. But it is good to know that I can send my score to unlimited universities in the future—as this score is valid for five years.
What advice do you have for anyone planning to take the GMAT Online exam?
Anyone who wants to take the GMAT online should remember that they will not be allowed to move their lips during the exam. Practicing solving verbal problems in their minds would make a lot of difference. Apart from that, rid yourself of all apprehensions. The online test experience is great, especially considering that we get to take the test in an environment we are used to: our own rooms!
Are you ready to take the GMAT exam in the comfort of your own home? Create an mba.com account to set your GMAT Online exam appointment and receive free prep materials.