When to Accept a GMAT Waiver, and When to Take the Test
When to Accept a GMAT Waiver, and When to Take the Test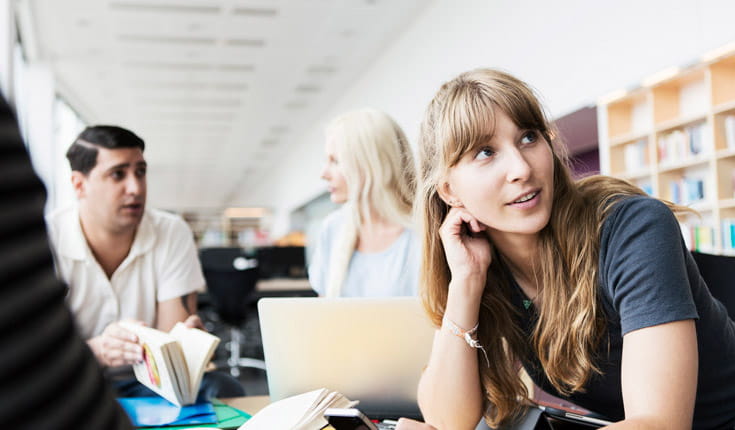 You've probably seen ads for MBA programs that say "GMAT waivers available." And with COVID-19, even more business schools have expressed their openness to the possibility of allowing certain applicants to receive MBA admissions test waivers. But if you're able to get a test waiver, does it always make sense to accept it, or might you be hurting your chances for admission?

I recently shared my advice for prospective MBA applicants who are asking whether to take a test for graduate business school admissions on my Accepted.com podcast Admissions Straight Talk. Here's some of the key questions I discussed.
How have MBA admissions testing requirements changed during COVID-19?
There has been a trend to go test-optional in undergrad admissions for several years, but it really hadn't influenced grad admissions until the COVID shutdown. When the shutdown hit, schools started accepting a broader collection of exams: LSAT, MCAT, SAT, ACT, and I think one was accepting the Chinese University Entrance Exam, and some schools waived the GMAT for the end of last cycle.

This year, more schools are going test-optional or allowing applicants to request test waivers.
What should you do if your target schools are test-optional?
Should you jump up and down because you do not need to pay for, sit, or study for this exam? Maybe. If you have a great academic record, as well as all the other experiential must-haves and nice-to-haves that your program seeks, yes, jump up and down for joy. You probably are fine applying without the exam. Those are the people whom the schools would be happy to accept, and they won't pay that much attention to your exam.

If, however, your undergraduate record reflects underachievement on your part, or is below average or lacking in some way for the programs that you're applying to, you probably need the test score to present evidence you can handle the program.

I'm sorry to say it, but you will probably enhance your chances of acceptance by studying, paying for, and taking the exam. That's probably not what you want to hear, but I'm supposed to be a reality check sometimes.
What if you are a bad-test taker and your undergraduate record reflects underachievement or is not competitive at your target programs?
Then you probably could better spend your time, money, and energy to show academic ability in other ways if the programs you want to apply to don't require the test.

If you're applying to MBA programs, you have more options. There's HBS CORe for graduate management education. You could consider pursuing the CFA or, the Certified Financial Planner, if it's relevant to your goal. Perhaps just go for relevant graded courses, especially if you don't have the business course options that I just mentioned.

We've seen that work very effectively with clients, where they take courses in a new field of interest, and they get A's in them. It could be an online for-credit certificate program or another degree, or just coursework with A's. The point here is that, with the application surge and with some schools going test-optional, you have to assess whether you need that test to reinforce the idea that you can do the work in the graduate program that you are applying to.

Linda Abraham created Accepted to empower prospective students to relate their unique story through their college or graduate school application. Candidates have lived their lives, overcome challenges, perhaps made a mistake or two, and yet grown, contributed, and achieved. The company she founded helps candidates present that narrative via their application.
Conquer the GMAT in as little as 8 weeks
Are you worried you don't have the time to devote to GMAT prep? It may not take as long as you think.

The GMAT 8-Week Official GMAT™ Exam Study Planner is the self-guided, step-by-step worksheet to help you prepare for the GMAT™ exam in as little as 8 weeks:
Access tips & tools from actual GMAT™ exam creators
Learn which GMAT™ Official Prep product or tool to use each week
Track your progress as you learn
Pinpoint your exam strengths and focus areas. Develop a plan to improve
Develop your test day strategy
Get your free copy now!