Why More Cyber Security Professionals Are Going to Business School
Why More Cyber Security Professionals Are Going to Business School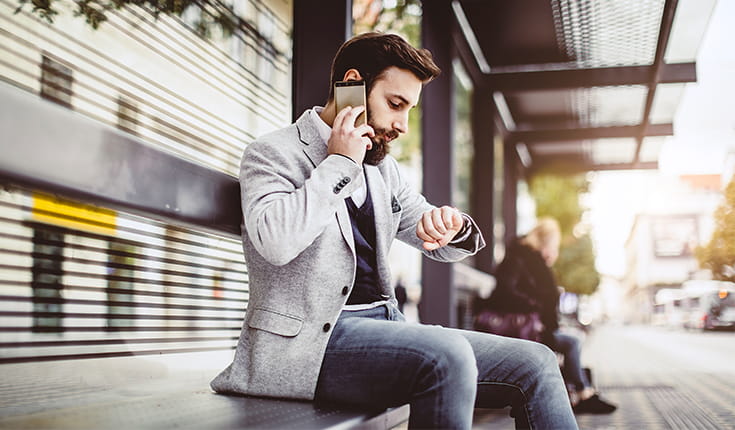 In today's digital world, it's more important than ever that businesses keep their internal data and software secure. With cyber attacks increasing each year (the second quarter of 2022 alone saw a 23% increase in malware attacks on internet browsers), it makes sense that businesses now prioritize cyber security.
As a result, cyber security professionals are becoming increasingly in demand. Their skills in data security, coding, and DevOps mean they can help companies protect vital information.
However, aside from a dedicated cyber security department within the business, companies also want their workforce as a whole to be aware of the importance of cyber security. Online searches for 'cybersecurity training for employees' rose 114% between 2019 and 2022. Over half of private businesses in the UK alone have identified a clear cyber security skills gap at their organization.
For many cyber security professionals, making themselves competitive in this growing job market is vital – and heading to business school is one way to do that. A business course focused on cyber security will teach necessary skills in protecting data, as well as offer training in management and business to help these professionals thrive in any company.
For Cybersecurity Awareness Month, we've taken a deep dive into this fascinating subject to find out why cybers security is becoming so popular and what the career routes are for graduates of cyber security business programs.
Why Are More People Studying Cyber Security?
In recent years, there's been an unprecedented rise in the number of cyber attacks perpetrated globally. Since Covid-19, cybercrime as a whole has risen 600%, while in 2021, ransomware attacks increased by 105% around the world.
These cyber attacks can be incredibly costly for organizations. One survey found that each cyber attack costs an average of $484,931. In 2007, a malware attack on the US supermarket chain Hannaford cost an estimated $252 million.
With more and more data held on cloud software, including personal information, cyber criminals are increasingly exploring new ways to profit from hacking – including by selling information. This means that it's not just companies at risk from cyber attacks, but customers too.
For many companies, especially those handling large amounts of data, or particularly sensitive data, it won't be enough to have one cybersecurity team. Every individual in an organization must be aware of the consequences of cyber attacks and how to spot them. Hence, the importance of Cybersecurity Awareness Month.
But it also means there are increasing opportunities for professionals with a background in both the technical side of cyber security and general management expertise. In particular, future cybersecurity professionals will need to be aware of how cyber security interacts with technology trends, including AI (Artificial Intelligence), the Internet of Things, and mobile banking.
An understanding of data protection law is also vital for professionals today, particularly considering the introduction of new data security policies such as the General Data Protection Regulation (GDPR) in the European Union and the California Consumer Privacy Act (CCPA) in the United States.
Consequently, more business schools are now introducing courses that combine specific cyber security skills with general business courses. These courses will create cybersecurity leaders that can support the growth of companies while ensuring that every step is taken to reduce costly cyber attacks.
Graduate Programs in Cyber Security
Business Master

'

s
While many universities around the world offer Master's degrees in general, cyber security – and even ethical hacking – there are a growing number of institutions offering Master's programs specifically in cyber security management or information security management.
For example, in the UK, you can study a master's degree in Cyber Security Management at the University of Warwick, a course that is ranked 1st in the UK and 2nd in the world among related master's in cyber security.
Elsewhere, Royal Holloway University of London and the University of Bedfordshire offer Master's programs in cyber security with project management, offering hands-on technical skills and general management courses.
In the US, the STEM-designated Master in Cybersecurity Management at NSU Florida prepares students to work in the management and governance of cybersecurity systems at organizations. Indiana University's Kelley School of Business also offers a Master's in Cybersecurity Risk Management, which is taught alongside the Maurer School of Law and the School of Informatics, Computing, and Engineering.
MBAs
Innovative MBA (Master of Business Administration) programs with specializations in cyber security are also becoming more popular.
This year, the University of Lancaster launched its first Executive MBA in Cyber Security, a course that prepares senior leaders to work in cyber security roles in organizations. The course is part of Lancaster University Management School, which is ranked in the top 50 European business schools by the Financial Times.
Elsewhere in the UK, Coventry University also offers an MBA with a specialism in Cyber Security Management, which covers specific topics like network security management and digital security risk.
In the US, Florida Tech offers a 100% online MBA in Cyber Security, which includes modules on managerial economics, organizational behavior, and secure networks and communication. On the Online MBA from American University's Kogod School of Business, students can pursue a focus area in cybersecurity, which covers topics like big data, cybersecurity governance, and risk management.
Cyber Security Short Courses
Outside of traditional degree programs, many institutions also offer short cyber security courses to help professionals develop their skills.
In the UK, the City University of London offers a five-week short course in cyber security fundamentals for IT and business professionals. The course is an introduction to the subject, giving professionals an insight into how to identify and prevent security breaches in an organization.
The virtual learning platform Coursera also offers short courses in cyber security in collaboration with US universities and colleges. For example, New York University offers a 3–6-month course in Introduction to Cyber Security, while Arizona State University offers a longer, nine-month course in the subject, which can also be used as credit for their Master of Computer Science degree program.
Cyber Security Jobs
The job market for graduates of cyber security and management courses is promising. The global cybersecurity market is set to grow 80% in the next five years, and many organizations already recognize that they have a skills shortage in this subject.
In the US, in November 2021, there were approximately 715,000 cyber security vacancies, while 60% of firms say they struggle to recruit cybersecurity talent. Globally, there are 3.5 million cyber security positions open.
The cyber security jobs market is as varied as it is large. There are opportunities for graduates to go into broader management positions as project managers and discover more technical roles depending on their skill set and interests.
Some of the most popular career routes for cyber security management graduates include:
Cybersecurity project manager
Cyber security analyst
Anti-fraud analyst
Information systems manager
Database administrator
Data regulation consultant
A high-level course in cyber security, such as an MBA or EMBA degree, could also lead to senior-level management positions in organizations. This includes roles as a Chief Information Security Officer (CISO). In this position, you would be responsible for ensuring assets and data are adequately protected from cyber attacks by managing security technology and policies related to security.
Cyber Security Job Salaries
Cyber security salaries vary depending on the seniority of the role and technical responsibilities. In general, though, graduates will find that cyber security jobs pay rewarding salaries.
Here are some of the most popular cyber security jobs and their corresponding annual average salary, both in the US and in the UK. For each of these roles, more senior positions will likely bring higher salaries than the average reported here. Data has been collected from Glassdoor or Payscale.
Cyber security project manager: £48,500/$107,000
Cyber security analyst: £40,000/$82,000
Anti-fraud analyst: £30,000/$50,000
Information systems manager: £49,000/$90,000
Database administrator: £40,000/$75,000
Data regulation consultant: £50,000/$90,000
Cyber security is undoubtedly one of the most vital areas of business in today's digital world. More than ever before, organizations must make their assets secure, and for that to be successful, we need more business experts with cyber security knowledge. With that in mind, there's no better time to dive into this exciting subject at business school.