A deeper dive into the 4 Types of Innovation: Sustaining Innovation
A deeper dive into the 4 Types of Innovation: Sustaining Innovation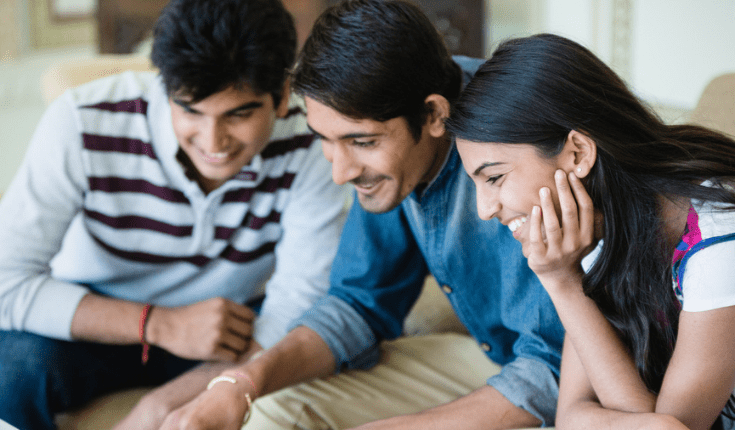 There are four main types of innovation that are widely discussed in the business and economic industries. They are: basic research, disruptive innovation, breakthrough innovation and sustaining innovation. Greg Sattell, author of Mapping innovation and thinker behind these innovation areas, says that "We need to start treating innovation like other business disciplines – as a set of tools that are designed to accomplish specific objectives. Just as we wouldn't rely on a single marketing tactic or a single source of financing for the entire life of an organization, we need to build up a portfolio of innovation strategies designed for specific tasks."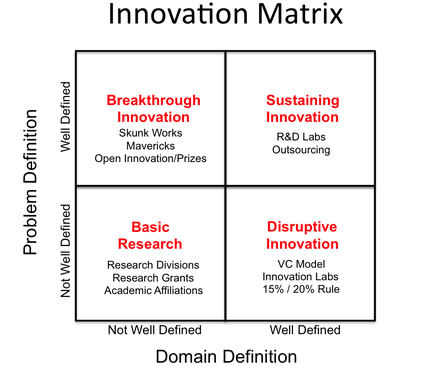 (Image credit: Greg Satell: 4 Types of Innovation)
In this article we will be explaining sustaining innovation: what it is, how it works, why it is important and why understanding it, is essential to your future career.
What is sustaining innovation?
Sometimes referred to as incremental innovation, sustaining innovation is all about getting better consistently, over a long time period. In the innovation matrix conceived by Sattell, sustaining innovation is best suited to scenarios when the problem and the domain are both well defined to the business.
Its core purpose is to continually improve the solution to the problem a company exists to solve, despite ever changing external circumstances. One of the most obvious examples of this would be the smartphone market and more recently, wearable technologies. We are bombarded with new hardware updates for our iPhones and FitBits.
Also, periodically brands like Apple will release a new model of a product like the iPhone for mainstream customers to purchase. The newest generation of our favorite technology may not have obvious aesthetic changes or appear different on first use, but there is plenty of new technology and sustaining innovation the consumer's eye cannot see.
Why is sustaining innovation important?
Sustaining innovation is of benefit to the consumer, but more importantly to the company. By constantly improving a product or service, and selling the most up to date version on the market, a company is able to increase the cost of the item. This increase through sustaining technology can ensure a competitive advantage for the brand, and establish its position as a market leader in established markets.
The benefit of a company using a predominately sustaining innovation strategy is that it often takes fewer resources than disruptive innovation or other forms of innovation that rely heavily on new technologies or entering new markets, which often present more risk as a business model.
Regularly updating products or services using a smaller incremental basis, is usually most beneficial in an established market apposed to a new market. Mainstream customers who have brand loyalty, will continue to purchase their chosen product as long as it offers them quality. Companies chasing higher profitability often use sustaining innovation, however the success of this chosen business model is often dependent on the industry's competitive patterns.
What are practical ways sustaining innovation occurs?
Most strategies employed for solving problems that need sustaining innovation, are likely ones you will have heard of before during your previous studies or early careers. For example, traditional research and development labs are often used in improving product quality or expanding capabilities of an existing technology. Strategic roadmapping combined with a whole business approach to acquisitions that will bring new resources and emerging skill sets on board, are key to the ever improving ethos that sustaining innovation requires.
Sustaining innovations works at their best when it is responsive to the existing market, both engaging with established competitors to ensure the company's product remains cutting edge innovation, and receiving feedback from consumers of said product, to make sure the incremental changes being made are in response to consumer's needs. Maintaining open channels of communication, like product surveys and online reviews, between customer and brand makes a key difference in the company's ability to engage with real time data on the success of their product or service.
Which business areas is sustaining innovation useful in?
As previously mentioned, the most obvious example of necessary sustaining innovation is within technology fields that provide products to general or specific users. Therefore a role such as product management would be a job where knowledge and ability to practically apply the tenets of sustaining innovations, would be key. Other more generalized roles within a team may include innovation strategy as a key responsibility, therefore understanding the range of business models including sustaining innovation and disruptive innovation, would be vital.
Sustaining innovation vs disruptive innovation
Unlike sustaining innovation, disruptive innovation defined as a new technology or business model that challenges existing offerings by providing the consumer with better value, more convenience or more efficiency. Disruptive innovation generates by successfully targeting a gap in the market.
However, as explained above, the benefit of sustaining innovation is its ability to help lowering costs in a business, working with existing products and complementary measures to create higher profit margins at better value to the company. Whereas disruptive innovations often rely on early success of a current market, they can be riskier, and more expensive to the business when initially conceived.
The innovator's dilemma occurs when a larger, established companies with existing products are confronted by disruptive innovation from emerging, or start up businesses. This often happens when aforementioned established incumbent businesses are too focused on only existing products, using sustaining innovation to make incremental changes, enhancing quality of their product but changes that are often not noticed by the consumer.
This single focus leaves room for new businesses to disrupt existing market norms. Overall, the most successful companies will use both disruptive and sustaining innovation strategy in their business model.
What are some examples of sustaining innovation?
Apple, Microsoft, Dyson and other iconic and historic companies all use sustaining innovations in order to remain market leaders at the top of their chosen industries. However the most successful companies use sustaining innovation alongside disruptive and other types of innovation that form the quadrant, in order to achieve true success.
These household brands achieve cutting edge innovation by employing experts who understand the different ways innovation can be used to problem solve and create long lasting business advantage.
How can I gain experience in sustaining innovation?
An MBA with modules that focus on the range of innovation including sustaining innovation, make the perfect place for exploring which forms of innovation interest you the most. And most importantly, provides a secure and welcoming environment to test out new ideas alongside fellow learners who want to achieve too. Gaining experience in different areas of innovation strategy will be vital in preparing for work in the real business world
Three USA schools offering excellent MBA programs that have focuses in innovation include:
Across the globe there are also brilliant programs available including the HEC Paris, where 36% of the graduates land top roles in the technology industry. This French school in the heart of the capital was also ranked 2nd worldwide by the Economist in 2021.
The NUS Business school at the National University of Singapore offers candidates an MBA, with concentration in Innovation & Entrepreneurship, perfect for students looking to grow their innovation understanding and pursue a future career in industries like tech and financial services.
In Japan, the NUCB Business School describes its focus as instilling an entrepreneurial 'Frontier Spirit' in all candidates, which sounds like a great fit for those seeking to build innovative practices across their future work.
Now you have understood sustaining innovation: how it works and why it is important , you can explore other forms of innovation here, or take a look at our program finder to see what MBA options are available to you, no matter what part of the globe you'd like to study in.