Indian School Of Business MBAs Receive Record Job Offers
Indian School Of Business MBAs Receive Record Job Offers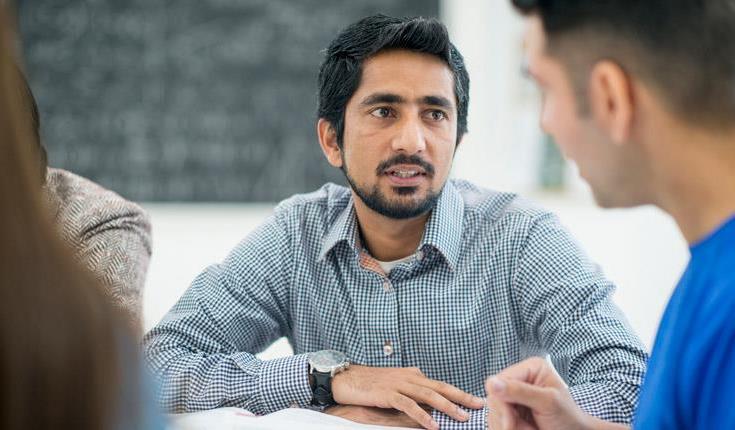 The Indian School of Business reported today that its MBA students received the highest ever number of job offers from corporate recruiters in 2019, and saw a 124% jump in their compensation compared with their pre-MBA salary.
ISB is one of India's premier business schools and its flagship Post Graduate Program in Management (PGP) is akin to an MBA overseas.
Hiring of women also increased, with Axis Bank and a clutch of other companies hiring women for leadership roles in large numbers. The PGP class of 2020 has the highest ever proportion of women, at 39%.
And ISB reported that hiring for leadership roles saw an upswing with conglomerates such as Aditya Birla Group, Adani, and Essar making offers for roles like management trainees.
Professor Rajendra Srivastava, ISB's dean, said: "ISB was established with a vision to create future leaders for India and the world. Companies betting big on India continue to choose ISB as their preferred partner for meeting their talent requirements.
"With the largest class size in India of 890 students, ISB's PGP offers a top-quality talent pool. The diversity and experience of the PGP class are the main draws for recruiters."
Companies Hiring ISB MBAs
Consulting was the sector that employed the largest number of the ISB students. Firms, such as Bain & Company, Boston Consulting Group, PwC, Deloitte, and Accenture, made 22.75% of all job offers.
There was also robust hiring by technology and ecommerce companies who combined recruited 26.23% of the MBA cohort. This included major US players like Amazon, Google, Microsoft, and Uber as well as local Indian heroes such as Flipkart.
The presence of international recruiters like Deloitte and EY Parthenon reflects the global experience of the cohort. Tech startups were active recruiters at ISB, including Bounce, MyGate and Rupeek Fintech.
Meanwhile, banks and financial services firms were also ravenous recruiters. They hired 11.23% of the class, among them Citibank, Credit Suisse, Barclays and American Express.
The functions making the most offers were consulting (23.79%), followed by sales and marketing (15.40%), product management (15.04%), general management (13.09%) and operations (7.52%).
The school saw 231 companies hire its PGP cohort this year, including 65 first-time recruiters. Firms from a wide spectrum of industries, such as real estate, fast-moving consumer goods and healthcare, made 1,383 offers on day one of recruiting, up from the 1,194 offers made last year.
ISB follows a system of rolling placements—a hiring process that is spread over several weeks, giving both recruiters and students time to find their best fit.
The 10,600-strong ISB alumni community work closely with the school to facilitate career opportunities.
---
This article was originally published on BusinessBecause.

Whether you're considering an MBA, EMBA, or Master's program, read more content like this and get practical resources to help your business school application on BusinessBecause.