Moving Beyond the Comfort Zone
Moving Beyond the Comfort Zone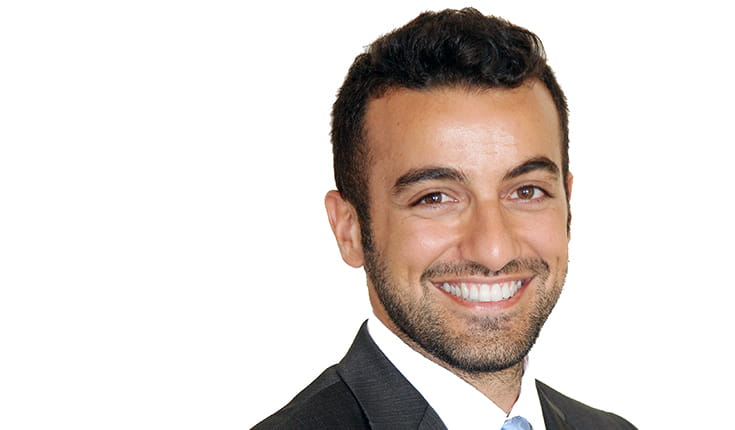 "I have always valued and searched for professional and personal growth opportunities."
General information:
Name: Tomer Meir
Home Country:

Israel

Current Job Location:

Seattle, WA

Job Function:

Senior Product Manager

Industry of Work:

Technology

Name of Company:

Amazon

Hobbies:

Long-distance running, scuba diving, jigsaw puzzles, surfing, documentaries, Israeli politics

Degrees:

Master of Business Administration

from

The Wharton School, University of Pennsylvania

Bachelor of Arts Accounting and Business Administration, The College of Management in Rishon Letzion, Israel
What did you do between undergrad (e.g. bachelor's) and master's/MBA?
After completing my bachelor's degree, I worked for three years as a management consultant at KPMG in Israel. By advising companies in various industries and launching multiple initiatives, I was able to develop my critical-thinking and problem-solving skills.
Prior to my bachelor's degree, I served in the Israeli Defense Forces for four years as a Search and Rescue Officer and as a Commander in the Officers' School. Leading multiple rescue missions around the world forced me to work with ambiguity and cope with tough emotional situations. After I was released, I joined The Jewish Agency as a project manager and gained international experience working in several cities across the United States.
Why did you decide to pursue a master's/MBA degree? What was the "light bulb" moment you knew business school was in your future?
I have always valued and searched for professional and personal growth opportunities. On the professional side, one of my career objectives was to break into the technology industry as a product manager at a leading tech company. With no prior tech experience, however, I knew this path would be challenging. On the personal side, I wanted an opportunity to work in a global environment with a diverse group of people. I felt that obtaining an MBA at a school that utilizes a data-driven approach, attracts talent from all over the world, and offers opportunities to work internationally would give me the development that I was searching for.
Please describe your current job and the skills you need.
A few weeks ago, I started at Amazon as a Senior Product Manager. I am very excited to join this global e-commerce leader. As a product manager, it's critical to employ a holistic approach to the product – I need to pay close attention to the little details without losing sight of the big picture. I have to set a vision and strategy, define key performance indicators, and make critical decisions, just like a mini CEO. What I love about the role is that I sit at the intersection of technology, business, and design, which allows me to wear many hats and learn from multiple points of view as I am required to work cross-functionally and lead people without direct authority.
What did you learn or gain from business school that has allowed you to get where you are today?
Network and career resources

: Throughout my recruiting period, I sought advice from multiple classmates and alumni who worked at major tech firms and all of them were very willing to help. I also worked closely with two Wharton career advisors specializing in technology – both offering constant support and tangible professional advice. These professionals invested hours into my success, even during peak recruiting seasons. The MBA gave me access to all of the resources I needed to land a job as a product manager at a major tech firm.

Leadership positions

: At Wharton, I served in leadership positions in various clubs. As the co-president of the Israel Club, I co-led the Israel trek, bringing 150 classmates to my home country. As a mentor in the Veterans Club, I helped my veteran classmates leverage their military skills and unique experiences to break into the tech industry. As a Social Impact Club board member, I convened an education technology startup forum for the tech and social impact communities. Serving in various leadership positions and engaging with a diverse group of individuals helped me understand how to influence and collaborate with people from different cultures and backgrounds.
Practical skills: Business school has great resources to learn and exercise valuable skills that would allow me to succeed in my future industry. For example, analytical abilities are essential for breaking into the tech industry. Majoring in Business Analytics allowed me to master several analytic tools which made me a more desirable candidate.
What was your inspiration for pursuing your current job/career – why did you get into this particular line of work?
The technology industry is one of the most challenging, inspiring, and rewarding industries today. Technology is not only about coming up with new ideas, but also about bringing those ideas to fruition. Constantly focusing on innovation requires resourcefulness, problem-solving skills, and challenging the status quo. Most importantly, technology has been growing and evolving at a rapid pace and making an impact in societies across the globe. Being a part of real impact is very exciting to me.
What's your greatest takeaway from business school?
Business school forced me to get out of my comfort zone and think on my feet. The Wharton culture encouraged me to push myself to the limit and pursue "stretch experiences" both professionally and personally. From a career standpoint, I changed location, industry, and job function. On the personal side, I stepped out of my bubble and participated in a Bollywood dancing skit performing in front of a thousand people, attempted to ski, and even acted in a Woody Allen school play, all of which I'd never done before. Without a doubt, taking these small risks made me more confident in myself and gave me the courage to pursue something that would otherwise be outside my comfort zone.
If applicable, describe any internships or other professional experiences you had while in business school and what you learned.
In summer 2017, I worked at Apple as a Product Manager in the online store. As an MBA intern, my first project was to lead cross-functional teams to develop the first-ever end-to-end augmented reality in-store experience. My second project focused on a US$310MM e-commerce market expansion. I was responsible for analyzing the online checkout process and writing business requirements, as well as documenting and presenting market opportunities to executives. In addition to the industry knowledge I gained, these projects taught me how to lead and motivate people outside a hierarchical relationship structure like I had in the military. This required me to develop different and creative ways to inspire and motivate people to achieve a common goal.
Did you take the GMAT™ exam and if yes, when do you think is the best time to take the exam?
For most people, succeeding on the GMAT exam requires dedication and hard work. Before taking the exam, I think it's best to be sure that pursuing an MBA is the right step for you. I believe it is valuable to pursue a business degree only after gaining a few years of real-world experience as it allows you to better understand the benefits such degree can have on your career. I recommend taking the GMAT exam after one's bachelor's degree.
Where do you see your career taking you 10 years from now?
In Israel, I volunteered as an Emergency Medical Technician and as a scuba diving mentor for the disabled. These valuable experiences inspired me to continue helping underserved communities. In the future, I see myself as a founder of a company that leverages technology innovation for social-impact purposes.