Meet These Optimists Who Are Succeeding Along Their B-School Journey
Meet These Optimists Who Are Succeeding Along Their B-School Journey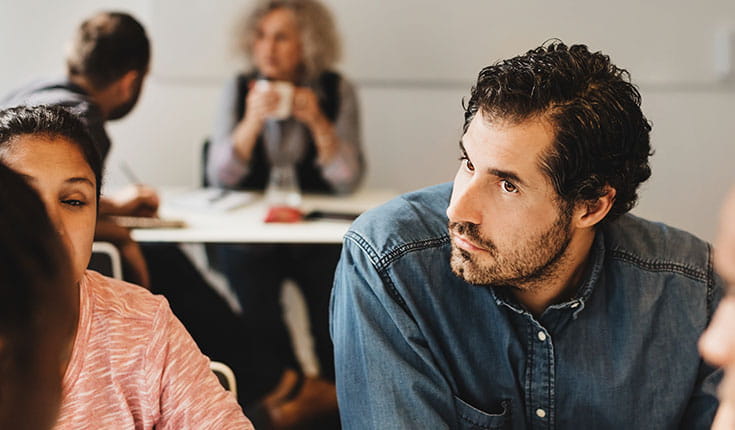 The most powerful trait in business is optimism, and b-school students and alumni across the world have learned how to apply this skill.
Read on to hear stories from optimists—just like you—and find out what inspired them to apply to b-school, to make changes in their careers, and to take positive steps in the direction of their dreams.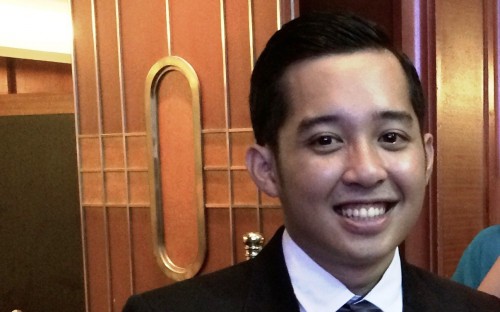 Mohamad Agusnadi
Status: MBA Applicant
B-School: HEC Paris or Mannheim Business School
"An MBA would help me to get one-step closer to my dream, which is to work at a multinational company outside my home country."
An Indonesian native, Mohamad Agusnadi quickly rose through the ranks of the country's mining and metals sector during the industry's boom period. With growing uncertainty around the future of his trade, however, he recognized the need to be better prepared to address problems, assess risks, and keep businesses running efficiently. "I recently realized that my current knowledge is not adequate enough to propel me further in my career," says Agusnadi. The ambitious engineer is confident about his future, however, and has his sights set on an international career. Agusnadi believes he can be successful in his pursuits by targeting MBA programs at HEC Paris and Germany's Mannheim Business School, which will help him establish in-region connections and cultivate new business opportunities. "An MBA will enable me to have greater insights on practical business, finance and accounting, and marketing…. It will also give me a global network, a broader range of opportunities, and a level of maturity that would normally take years to develop," expounds Agusnadi. Click to read more about Agusnadi's b-school aspirations.
David Christian Angdi
Status: Enrolled in an MBA Program
B-School: Melbourne Business School
"I really want to take part in the decision-making processes in firms that make decisions that will greatly impact people's lives."
Currently enrolled in a full-time MBA program at Melbourne Business School in Australia, David Christian Angdi's goal is to transition from professional services to the life-sciences sector. Confident in his skills and inspired by his client-relations work with EY in Indonesia, the former English-language teacher left his successful consulting career with the hopes of making a greater impact on the world. "It is essential for me to develop my general management skills and business acumen to ensure that I can contribute to the performance of the company that I will join after completing the degree," says Angdi. He is encouraged by the opportunity to work with people from different backgrounds and sees the value of diversity within his MBA program, which is likely to help him achieve his dreams of a multinational career. When asked what advice he would give to people who are about to apply to b-school, Angdi answers: "Understand your post-MBA goals and align those to the business school." Click to read more about Angdi's career shift.
Patti Balbas
Status: MBA in Organizational Management & Marketing Strategy
B-School: University of Chicago, Booth School of Business
"I am living proof that low income does not have to equal low academic outcomes."
For Patti Balbas, a combination of courage and determination helped her become the first in her family to graduate from an undergraduate or graduate program. With the hope for a better future, Balbas combines knowledge from her Yale University Bachelor's Degree in Psychology with her MBA from the Booth School of Business to inspire kids who are in similar situations as she was growing up. "I am using the skills I acquired in business school to show kids in underserved communities that they too can earn a college degree," says Balbas. As a living role model for underprivileged kids, Balbas is using her story to pioneer change in Chicago. "I've come home to the Southside of Chicago," Balbas says, "to help others rise up by doing marketing and communications for LEARN Charter School."
Malika Oyo
Status: MBA in Finance
B-School: University of Maryland, Robert H. Smith School of Business
"Once I entered the workforce, I realized I didn't need a business background to go to business school!"
Malika Oyo lives by the life motto, "Go. See. Do." But with an undergraduate background in teaching, she didn't think she could go to business school. Oyo remained positive and through research realized that she could—and would—pursue an MBA. She was even encouraged to learn that her education experience afforded her a unique advantage. "Coming from a background of teaching, I can explain concepts from an educator's perspective and not just a sales perspective," Oyo says. Oyo saw her degree from the University of Maryland as an opportunity to transition to a career on Wall Street and ultimately, to entrepreneurship, founding Nomadic Souls, a full-service concierge travel agency and Nomadic Explorers, a 501(c)(3)3 dedicated to helping low-income youth.
Do these b-school optimists inspire you? Are you wondering how your optimism can catapult your career? Do these b-school optimists inspire you? Are you wondering how your optimism can catapult your career? Visit Calling All Optimists and take the quiz to see how you can harness that optimism and succeed too.