The Executive Assessment Online: Everything You Need to Know
The Executive Assessment Online: Everything You Need to Know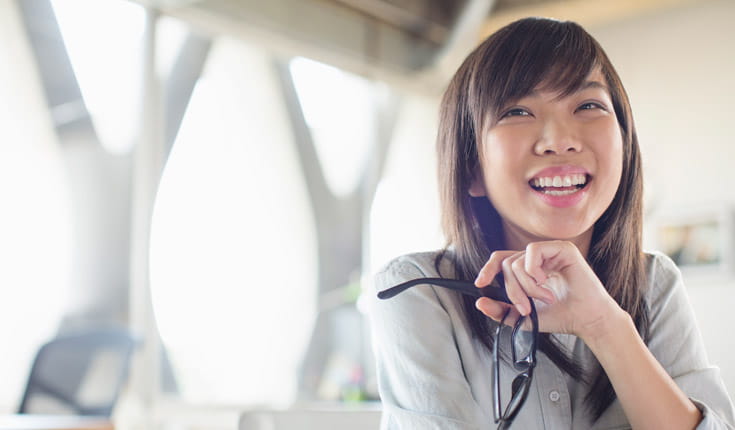 Now accepted at nearly 100 top business schools, the Executive Assessment is the preferred admissions testing option for busy, experienced professionals like you who want an assessment that fits both your priorities and your experience. The Executive Assessment requires minimal preparation, provides maximum convenience and flexibility, and values your knowledge and real-world experience—all while giving you the opportunity and insights to sharpen your skills before your program begins.
To ensure your ambition isn't put on hold, the makers of the Executive Assessment have adapted the exam to an online format so that you can stand out to business schools and meet your goals.
Are you ready to take the Executive Assessment at home? Registration is now open!
Here are six things you should know:
It's the same Executive Assessment, just a new way to take it
The Executive Assessment was specifically designed to evaluate the skills you have already acquired during your career, and the online format is no different. Aside from it being online, everything else about the exam is the same. The score scaling for the Section Scores and Total Score is identical, so your Executive Assessment Online exam scores are directly comparable to scores from the test center-based exam.
The Executive Assessment Online has the same Integrated Reasoning, Verbal Reasoning, and Quantitative Reasoning sections as the test center-based exam—with the same number of questions and amount of time for completion. That means you can feel confident that any studying you've already done and the test prep materials you're using will serve you well for your online testing experience.
The design of the exam makes extensive prep unnecessary, but we do strongly suggest that you practice enough to feel comfortable on your test day. Check out our Executive Assessment Official Prep options here!
Plan to set aside about 15 minutes for the online proctor check-in process and 90 minutes for the assessment itself.
The online exam is available in most locations, with the exceptions of Mainland China, Cuba, Iran, North Korea, and Sudan due to regulatory and local data privacy rules.
Take it at home on your PC or Mac
You're able to complete the Executive Assessment Online exam in the familiar space of your home or office, so long as you're in a walled room with a closed door. No one else may enter the room while you are testing. Review the prepare your test-taking environment page prior to testing day to ensure you'll be ready to go.
The Executive Assessment Online exam can be taken on both Windows and Mac personal computers and laptops. Before test day, take a moment to review the system requirements to ensure you're able to take the exam on your computer, and be sure to have a power cord plugged in if you're taking the exam on a laptop.
You've got whiteboard options
During your Executive Assessment Online you will have the opportunity to choose to use your own physical whiteboard, an online whiteboard, or both for scratch work and note taking. As you prep, determine which option or combination works best for you and your test taking strategy.
If you plan on testing with a physical whiteboard and you need to acquire one, please schedule your exam appointment to allow for its shipping time. Keep in mind that your physical whiteboard can be no larger than 12 inches by 20 inches (30 centimeters by 50 centimeters), and you can have two dry erase markers and one dry erase whiteboard eraser.
You'll have access to the online whiteboard throughout the exam by clicking the icon that says "Whiteboard" at the top of the screen, and you can resize or move the whiteboard around your screen as you move through the exam.
Learn more about the online whiteboard and use our online whiteboard practice page to get familiar with it before your test day!
Online proctoring ensures exam integrity and security
The Executive Assessment Online exam is remote proctored, meaning human proctors (supported by AI technology) monitor your session and workspace throughout your session via live video and audio feeds, which are recorded. Your identification will be authenticated during check-in via a valid government-issued ID with a recent, recognizable photo (for example, passport or driver's license) and facial recognition technology. In addition, your blank physical whiteboard must be shown to the camera at the beginning and end of your assessment.
This all ensures the integrity and security of the exam as well as fairness to all test takers.
Review the security measures page for more details. The testing platform adheres to local privacy and data laws, so you can rest assured that your private information is safe.
Select your programs either before or after you know how you did
Your score will be posted to your Executive Assessment account in seven business days, including your individual Section Scores and Total Score, as well as your percentile scores.
Included with the price of the exam is the ability to send your score to an unlimited number of business school programs. You can choose your programs either before you test (selections can be modified up to 24 hours before your exam appointment time) or after you receive your official score in your Executive Assessment account. For more information, visit the Score Reports page.
Haven't decided where to apply yet? There are more than 1,300 executive and part-time MBA programs for you to explore in Program Finder. Check them out now!
Testing appointments are available around the clock
A benefit of the Executive Assessment Online exam is that it offers the flexibility and convenience of being able to take it 24 hours a day, 7 days a week. You can register for an exam appointment up to 24 hours before.
Are you ready to take the Executive Assessment Online at home? Register now to reserve your testing appointment!