MBA of Impact Spotlight: Meet Rodney Williams
MBA of Impact Spotlight: Meet Rodney Williams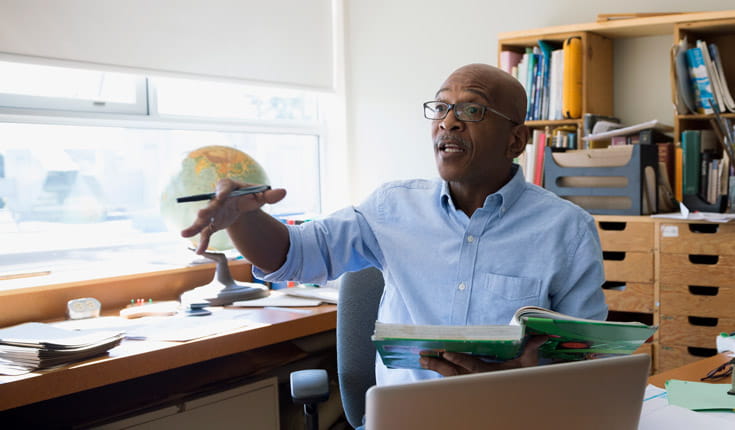 In this Spotlight series, GMAC showcases successful MBA alumni of color who agreed to share their personal journeys to earning their degrees and achieving career success. As each path towards an MBA is different, each graduate's story is also unique in how they have leveraged their MBA experience. We hope these professionals of color inspire you to think about how to master your unique career path and journey.
"For me, an MBA was life-changing. It opened me up to new opportunities, expanded my thinking and was the source of lifelong friends"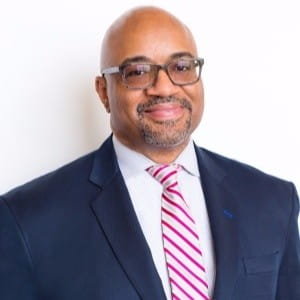 Name: Rodney Williams
MBA Program: Kellogg School of Business
Graduation Year: 1990
Undergraduate Alma Mater: Amherst University
Undergraduate Major: Political Science
Current Role: President & CEO, Belvedere Vodka
What's a typical day in the life of a President & CEO for a luxury brand?
There is no typical day and that's what makes the job so interesting! The business is organized across several key functional areas, all with which I interact daily:
Sales - we are sold in 120 countries;

Marketing - we are in the midst of developing a new advertising campaign;

Finance, Operations, and;

Education & Advocacy - informing a promoting our product offerings to bartenders,

restaurateurs

, journalists and other key stakeholders
Hence, the needs in one area may take precedent over the others, for say budget planning.However, in general, I move daily among all disciplines.
What's the most exciting part of your job or the part that you enjoy most?
I most enjoy problem-solving, that's what drew me to brand management. It requires an ability to think in multi-dimensions about a given issue or opportunity and how best the business should marshal its resources in response. There are a couple of other qualities that I truly enjoy in my role:
A chance to touch and support culture. For instance, we are supporting

Janelle Monáe

and her new music and tour. Earlier this year we supported the world premiere of Spike Lee's new movie "

BlacKkKlansman"

at the Cannes Film Festival, where it won the Grand Prix Award!

Opportunities to develop others. Many former colleagues have gone on to leadership roles in this and other industries. It's gratifying to see their success.

Immersion in global perspective. In working for an international business on a global brand, I'm fascinated by the different way consumers, trade partners and colleagues see the world. I'm also heartened by the optimism and ambition of young adults, who factor into our thinking and future plans.
You've held many roles with many organizations. Has your career trajectory been mostly strategy, fate or a combination of the two?
I would have to say both strategy and fate. One of my first jobs out of college was running a direct mail service owned by the largest social service agency in Chicago. The mission was to hire and train disadvantaged young adults and integrate them into the workforce. From that fortunate experience, I shifted my focus from public policy to business and business school, with the realization that business can create jobs, wealth and opportunity for people. From there, most have my career moves have been through an informal network of friends and former colleagues. The red thread has been marketing up until my current general management assignment.
Who or what had the biggest influence on your decision to pursue an MBA?
I was fascinating by the principles behind what makes a brand/business successful. It felt like a myriad of skills were at play and understanding myself to be a generalist, brand management was a big draw for me.
What skills or knowledge from your MBA have you relied on most throughout your career?
I double-majored in Marketing and Finance and there are things from those disciplines I clearly use every day. However, the most useful skills were probably from organizational behavior. Understanding negotiations, how to motivate others and the dynamics of work politics are all extremely helpful.
Did you join any organizations or programs in b-school or beyond? If so, how did they help in your school or career pursuits?
I was an officer in the Black Students Union; a co-founder of the Latin American Business Conference (which continues to this day), and active in the Marketing and Wine Clubs. They each ultimately become relevant to my ultimate career pursuits.
How have you mentored people of color during your career and would you encourage them to pursue an MBA?
I have and currently do serve as both a formal mentor in a structured program and informally as one as well. I encourage people to get MBAs depending upon their career aspirations. It really depends on individual circumstances. I know some people who have gone and returned pretty much to the same thing they were doing two years prior. On the other hand, for me it was life-changing! It opened me up to new opportunities, expanded my thinking and was the source of lifelong friends.
---
This is your time. This is your future. Are you ready for success? Start your journey here.