MBA of Impact Spotlight: Meet Carlos Villar
MBA of Impact Spotlight: Meet Carlos Villar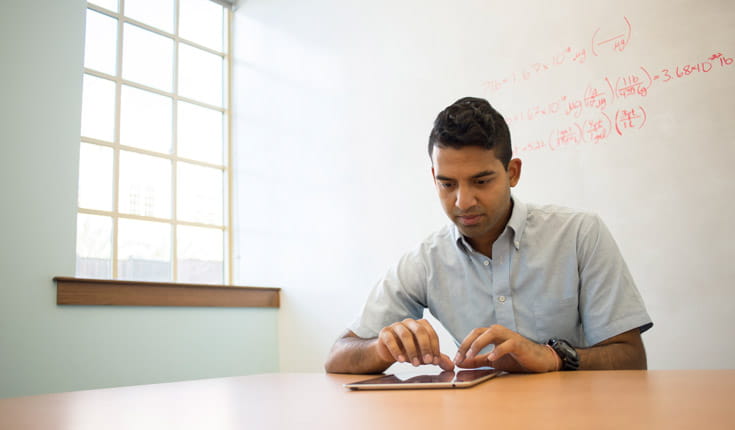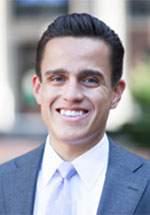 "Be resilient. When I was an undergraduate student, I applied to my university's undergraduate business school and was rejected. I used that as motivation: I knew that one day, I'd attend a top graduate business school."
Name: Carlos Villar
University: Columbia Business School
Program: MBA
Undergraduate program and graduation date: University of Virginia, Bachelor's degree in Economics and French Language & Literature
Why business school?
I applied to business school because I wanted to pivot into brand management and marketing in the consumer-packaged goods (CPG) industry.

My career trajectory led me to business school. After I graduated from the University of Virginia, I joined a boutique consulting firm, where I provided corporate finance advisory to clients in a broad range of industries in the US, Latin America, and the Caribbean. During my 4.5 years as a consultant, I led a project at a top 3 CPG distributor in the Caribbean. In this key moment, I realized that the CPG industry was my passion. Afterward, I joined Boots Retail USA, a $300M CPG company, where I led the consolidation of the company's financial forecasts. Now I'm in my first year at Columbia Business School, where I'm focusing on marketing. I'll be interning in brand management at Johnson & Johnson this summer.
Once you decided on business school, how did you establish your approach to selecting and applying to a school? (Did you do online research? Confer with a friend? Talk to a school rep?)
I had a holistic approach. First, I conducted online research. I prioritized schools that were top institutions for marketing, had a diversified method of instruction, and were located in large cities.

More importantly, I immersed myself in the schools. I visited all of them in person, spoke with students, engaged with admissions representatives, visited classes, and walked around campus. It was important for me to be able to see myself as being part of the community. For example, at Columbia Business School, which emerged as my top choice, I engaged with members of the Hispanic Business Association to learn about their MBA experience and career goals. I also attended the Marketing Association of Columbia's annual conference to experience the professional networking opportunities available at Columbia.
What was the biggest challenge you had to overcome as you pursued B-school?
Frankly, my biggest challenge was the GMAT. In fact, I took the exam four times over three years. First, I took an in-person course with a test preparation provider. After I completed the course, I took the GMAT twice and wasn't content with the results. After about a year and a half of focusing solely on work, I started preparing for the GMAT again. I purchased the books of another test preparation provider to try problem-solving with a new methodology. I took the exam two more times, and by the fourth attempt, I achieved a result with which I was content. My biggest takeaway from this experience is to be resilient.
What's been the most rewarding/exciting part of your B-school journey?
The most rewarding experience of my journey so far has been building community with my business school classmates. At Columbia, we have clusters of about 70 students with whom we take all of our core classes. It's been wonderful to get to know my cluster mates in the classroom, during social events, and on our travels outside the country. One key experience in community-building has been fulfilling my role as AVP of Membership of the Hispanic Business Association at Columbia. During this time, I've partnered with the school's admissions team to develop programming for Latino candidates who are considering applying to Columbia for their MBA. It's been a rewarding experience as I've sought to be a resource for Latinos who are seeking the opportunity to advance their careers with an MBA.
What advice would you give other people of color who are interested in an MBA?
First, be resilient. For many candidates, the business school application is a multi-year process as it normally takes several years to build a strong candidate profile. I mentioned my experience with the GMAT as an example of resiliency. But that's only the tip of the iceberg for me. In fact, I had been dreaming of business school since I was 18. When I was an undergraduate student, I applied to my university's undergraduate business school and was rejected. I used that as motivation: I knew that one day, I'd attend a top graduate business school.

Second, look for mentors or coaches who can advise you. Many people of color, like myself, are first-generation college students. We have to chart our own path. Mentors or coaches can guide you on the journey. Organizations like Management Leadership for Tomorrow (MLT) are a wonderful resource that can guide you to achieve your business school dream.
---
This is your time. This is your future. Are you ready for success? Start your journey here.