Time Your MBA Application Process Accurately
Time Your MBA Process Accurately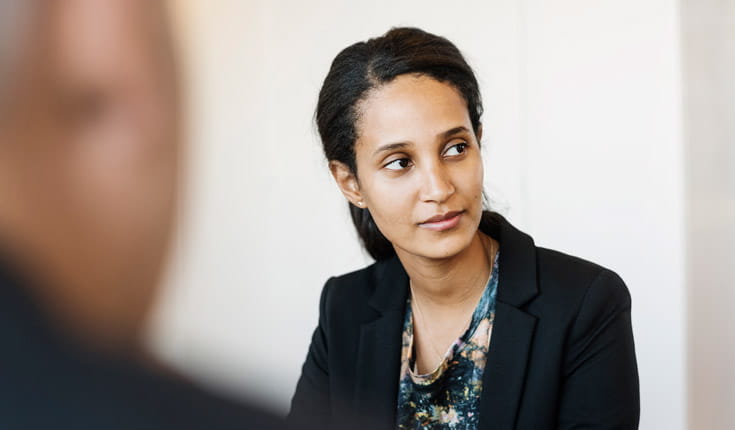 Normally, this time of year we're talking about in-person MBA tours, live recruiting events, and school visits, but those things seem to be in the distant past and may not happen at all this application season. As you continue to acclimate to the new reality, you need to begin to hone in on a clear strategy for the application process given the unusual circumstances we're currently facing.

Round 1 vs. Round 2: Go when you're ready
Business school applications are likely going to go up this year. Round 2, specifically, is expected to be more competitive than last year largely due to the impact CVD-19 will have on the broader economy. Business school competitiveness is counter cyclical, so when the economy struggles, business school applications tend to go up. In addition, there is a lag between market disruptions and said applications increasing. No one knows for sure what the 3rd and 4th quarters will look like for the global economy, but many indicators are pointing to a pullback. A weaker economy will almost certainly encourage potential candidates to take the application plunge. However, given the lag, I don't expect the full impact to be felt until the next application cycle in 2021, perhaps even beyond.

As you consider all these issues, the most important consideration is your timeline and readiness. If you are just making the decision for business school and won't be ready to apply by round 1, you should take it off the table and focus on round 2. While it would be great to get applications in for round 1, it's important not to rush your applications; the process is highly competitive, and you need to submit your best application package at the time of submission.

Here are a few things to consider when thinking about round 1 vs. round 2:
• Will you have time to take your GMAT?
• Will you have time to prepare your recommenders?
• Will you have time to put together a compelling set of essays?

Taking the Test: Get it into your rear-view ASAP (1-3 months; 2 hrs/day)
I know what you're thinking. Last year, a few schools waived the test - what about this year? Sorry. Your window has closed, and your moment is gone. The GMAT has evolved into an online format, more test centers are opening, and the test will likely be required by the majority, if not all, of top schools this year. Now that we've removed that uncertainty from your consideration, you can move forward with diligently preparing for the GMAT. The most important thing is for you to get the test out of the way as soon as possible. If not completely GMAT-final, you need to get a score that is within striking distance of your target score. For example, if your target score is 680, I would be comfortable moving forward with an actual score of 640/650 knowing that you can likely improve with more preparation and achieve your target score. Notice I didn't say practice test score - you need an actual test score. The world is full of "should've", "would've" practice players - you need to bring your "A" game to the test and demonstrate what you can do in a real test environment.
Here are a few tips for test taking during the application cycle:
• It will take longer than you think to prepare: Most people initially allot a month or so, but I recommend building in a test preparation window of approximately least eight weeks.
• Schedule a test: Once you think you are close to being ready, schedule a test date. That will force you to stay disciplined and execute your test strategy through the entire process.
• Consider getting help: Lots of reasonably priced test preparation software and free tests on MBA.com. Use resources to help you through this process. If, however, these resources aren't helping you make the improvements you're targeting, consider increasing the preparation by signing up for a class or one-on-one tutoring sessions.
• Anticipate retaking: The famous Mike Tyson said it best: Everyone has a plan until they get hit in the mouth. Well, anticipate getting hit in the mouth by the GMAT and build in time to retake it. If you dodge the punch, you will have even more time to execute on your application!

Writing Essays: A lesson in branding (8-10 hours for the first application; easier for subsequent schools)
Writing a quality set of essays is really an exercise in branding. It's about identifying your true, authentic self and articulating that in an essay format. Sounds simple, but it's difficult to do. Here's a general overview of the process (more on this in future articles):
• Identify your brand traits, characteristics and stories
• Tie your key brand characteristics (e.g., creative, global mindset, entrepreneurial, analytical) to salient stories in your professional, personal and community experiences
• Lay out your brand characteristics in an outline for your first school -> which characteristics and stories are you going to use in your essays?
• Begin writing and editing your essays

Recommenders: A key factor in the application
Identifying good recommenders that can provide an external view of who you are is a key part of the application process. You need recommenders who are going to support the character traits you laid out by using specific, detailed stories that demonstrate these characteristics; they should also sing your praises to the admissions committee! I don't recommend starting this process until you've gotten a baseline GMAT score to make sure you are within striking distance of your target schools. There is no point in having your recommenders waste time and energy writing recommendations to schools that you end up not applying to because they are out of your target zone.

I recommend having a Zoom call with your recommender to ask them if they will write you a great recommendation. If there is any concern or trepidation, you can't afford to use that person for a recommendation. If you can't get one or two people to write a stellar recommendation on your behalf, you are not going to be a good candidate for business school! Once you identify your recommender, provide them with background information on your school choices, career goals, areas you would like them to focus on, perceived weaknesses, and an outline with the expected timeline. Give them at least four weeks to execute, preferably eight weeks in advance of the deadline. Help them help you.

Interview Tips: Close the deal

• Write a great application so you can get an interview
• Don't think about the interview until you get invited for an interview
• Ramp up the school-specific research in the weeks leading up to the interview - there are common themes that students, AdComs, and alumni will repeat, so pick up on those
• If the interview is self-directed (e.g. Kellogg), sign up for an interview slot early in the process to ensure you can take advantage of this opportunity
• Prepare for each interview as if it's your last shot to impress the admissions committee (it may be)
• Don't let the virtual interview change your preparation or execution. Prepare as if it's an in-person interview and don't be afraid to dress up

Leverage Technology
This is a tough process. I strongly suggest you leverage technology to help you successfully navigate it. There are a number of ways to leverage technology to help you through this process:
• Admit.me: I'm the founder of a free technology product, Admit.me, that has a set of tasks that it creates specifically for the admissions process. There are resources associated with each task to help you navigate through the process and stay on track. The product will yell at you (kind of) if you get off track and will help you meet your round 1 or round 2 deadline.
• iCal/GCal: you can manage this process through a ton of calendar notifications, tasks, and carved out time for studying and essay writing, but you have to be disciplined about it. Don't ignore the task or event - take each one seriously to ensure you stay on track!
• Project Tools: Use a productivity tool like Asana or Monday. These tools have some great built-in project management features that you can sync to your calendar to stay on track.

What to AVOID / Don't worry about

• Attending every diversity event / school event. Don't get caught up in being the Zoom MVP. No one gets in purely because of perfect attendance at a series of virtual events. Focus on participating in a few events per school to get a better sense of each program as well as demonstrate your interest and then be prepared to move on to the next task.
• Everyone else. Everyone has an opinion, and many are uninformed. Focus on applying when you're ready and presenting your best self. It's alarming how wrong even students and alumni are about the MBA application process. Remember, admissions experts really know what's going on - other applicants, family, and Google may be giving you bad advice. You've been warned!
• Setbacks. Poor test score, denials, no interview invites, wait-list, etc. It may happen - it's part of the process. Don't dwell on the setbacks - just keep working towards your intended goal of earning admission and stay positive.
---
Eric Allen is the President and Founder of Admit Advantage, one of the leading admissions consulting companies and Admit.me, a free online graduate management education admissions resource. He earned an MBA from the Wharton School at the University of Pennsylvania and worked on the admissions staff at the University of Pennsylvania. Eric is a member of AIGAC and IECA and has personally worked with thousands of clients over his 13 years working in the admissions advising space.