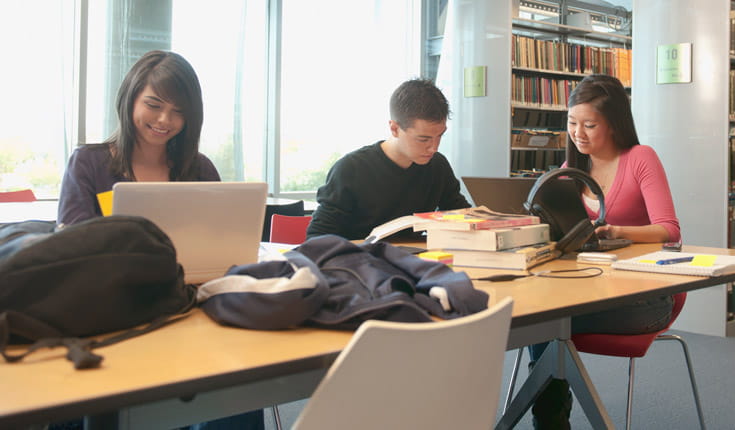 Many organizations are preparing diverse candidates for leadership and management in today's workforce.
The following organizations offer a wide variety of programs for prospective graduate business students. Read about them and discover financial aid, internship, networking, and mentoring opportunities.
American Indian Business Leaders (AIBL) Their programs are designed to engage students in activities that stimulate, enhance, and expand educational experiences beyond traditional academic methods. Programs are open to all races, academic majors, and career objectives.
American Indian Higher Education Consortium (AIHEC) The unifying voice of U.S. Tribal Colleges and Universities (TCUs) provides leadership and influences public policy on American Indian higher education issues and promotes and strengthens Native American languages, cultures, communities and tribal nations.
The American Indian Graduate Center (AIGC) They are committed to aiding Indian graduate students in all fields of study, understanding how Indian communities function, and providing insight about how Indians with post-baccalaureate degrees improve community life.
The American Institute of Certified Public Accountants® (AICPA®) The world's largest member association representing the accounting profession has been a long-time proponent of increasing diversity within the profession, and funds a number of programs aimed at reaching out to and aiding minorities.
The Consortium for Graduate Study in Management (CGSM) An alliance of business schools, corporations, and alumni that provides fellowships, graduate school preparation, internship assistance, and career networking to diverse candidates.
Forté Foundation A consortium of major corporations and top business schools that has become a powerful change agent in educating and directing talented women toward leadership roles in business.
INROADS This program seeks high-performing Black, Hispanic/Latino, and Native American Indian students for internship opportunities with some of the nation's largest companies. Its rigorous career development training process challenges participants to raise the bar on personal expectations.
Management Leadership for Tomorrow (MLT) A national nonprofit that provides Blacks, Hispanics, and Native Americans with the skills, coaching, and relationships they need to realize their full career potential.
National Black MBA Association® (NBMBAA®) In partnership with over 400 of the top U.S. business organizations, they work to create intellectual and economic wealth in the Black community.
Prospanica Their goal is to foster Hispanic leadership through graduate management education and professional development.
Reaching Out Helping LGBTQ MBAs & other business students as well as LGBTQ MBA business professionals connect and emerge as out leaders.
Sponsors for Educational Opportunity (SEO) As one of New York City's first mentoring programs for high school students of color, they have assisted 4,000 students and their families since 1963.
The Robert Toigo Foundation This organization was founded to encourage exceptional minority students to consider finance as a rewarding career and an opportunity to be a future leader in the global economy.
The PhD Project(SM) An alliance of corporations and higher education institutions working to improve workforce diversity by diversifying business school faculties.