Developing Your Career Means Adding New Skill Sets
Developing Your Career Means Adding New Skill Sets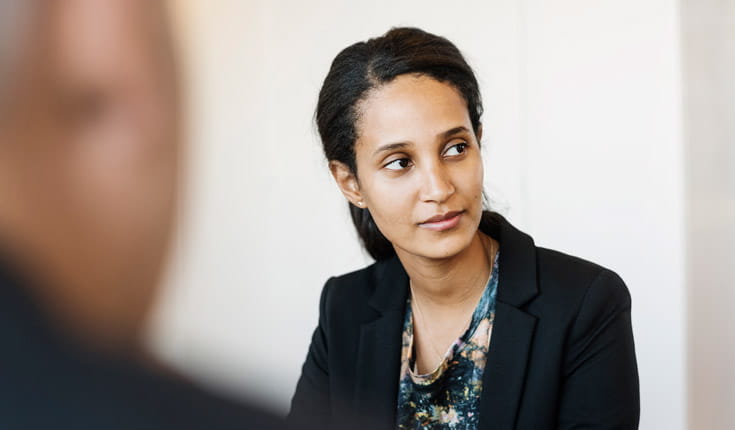 GMAC surveyed business school alumni to understand what skills are most essential in today's workforce.
A significant part of being successful in business is the ability to be adaptive and stay ahead of market trends. This is true for major corporations and it's true for individuals in their personal career development as well. To consistently advance your job level and grow your responsibility and salary over the course of your career, it's essential to recognize that you'll need to add new skills to your toolbox as you go.
For the next generation of business leaders, this may be more important than ever. Dr. John P. Kotter, Professor of Leadership, Emeritus, at Harvard Business School and thought-leader on organizational change, has said that the rate of change in today's business world is not just increasing, it's increasing almost exponentially. In this environment, businesses and the individuals leading them need to be increasingly nimble at acquiring new skills and evolving their operations.
Skill development is a key reason why many people make the decision to attend business school. A majority of business school alumni say one of the reasons they were motivated to earn their degree was to develop their business knowledge, skills, and abilities. Of those individuals, more than 9 in 10 (93%) say that their education met their investment expectations in terms of skill development.1
What Skills Should You Focus On?
GMAC surveyed more than 11,000 business school alumni to understand what skills are most essential in today's workforce. Overall, the skills they most frequently cited were communications (94% of total respondents), problem solving (91%), critical thinking (87%), teamwork (84%), and time management (80%).
Using this interactive tool, you can filter alumni responses by job function and job level to understand how the skill sets needed to be successful vary by position. Simply select a job function you are interested in pursuing and your expected job level to get a sense of the types of skills you should focus on developing.
Certain skills are essential to your success regardless of job level. For example, the vast majority of b-school alumni at the entry-level (91%), mid-level (94%), senior-level (95%), and executive/c-suite-level (95%) say communications is a skill set essential to being successful. As time goes on, and as you progress in your career, what it means to be an effective communicator may change. For example, 30 years ago it wasn't essential that business people be effective email communicators. But the basic fundamental skills required for good oral and written communications will likely stay the same, and will serve you well as you progress in your career.
Different Skills Are Needed at Different Job Levels
While some skills are essential at all job levels, the data clearly shows that some skill sets become more essential as you climb the organizational hierarchy of a company. For example, more alumni at the executive and c-suite-levels say entrepreneurial, managerial, leadership, and strategic skills are essential compared with alumni at lower job levels. These are the skills you'll want to target for development as you grow your level of professional responsibility.
What's more, as you climb the corporate ladder, you'll need a more diverse array of skills. Entry-level business school alumni report using an average of 10 essential skills in their current role, versus 14 skills considered essential by c-suite alumni.
Overall, business school alumni give their education high marks for giving them tools to advance their careers. The vast majority agree that their degree prepared them for their chosen career, provided them the opportunity for quicker career advancement, and prepared them for leadership positions. More than 9 in 10 (93%) say they would pursue their degree again if given the choice.
To read more about what business school alumni have to say about their careers, the skills that make them successful, and their business school experience, check out the 2016 Alumni Perspectives Survey Report. To start your own journey to business school, explore what business schools have to offer using the Program Finder.
[1] GMAC (2016) Alumni Perspectives Survey.