Maximizing Your Military Experience in the Job Search
Maximizing Your Military Experience in the Job Search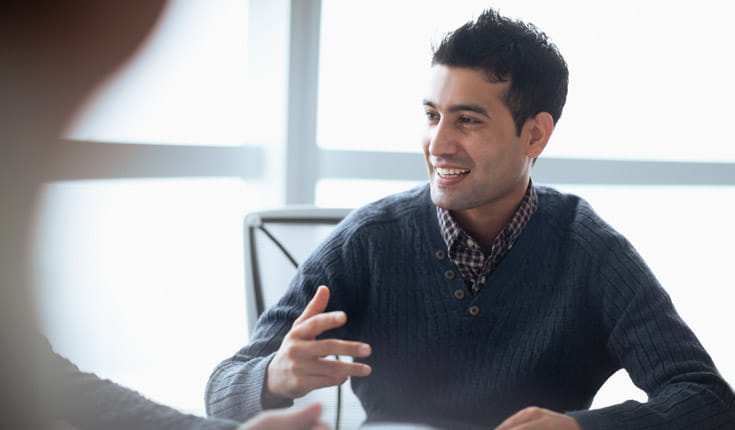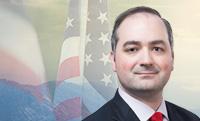 No one knows the particular challenges that veterans face better than other veterans.
I'm Michael Philpott. I'm a regulatory compliance consultant in the banking and capital markets sector. I spent seven years in the United States Army, where I gained project management, analytical problem solving, and leadership expertise. I received my MBA from the University of Arizona, Eller College of Management.
When I began my MBA studies at the University of Arizona, I came face to face with a fundamental question many of veterans face. During my job search, what was the best way to combine my leadership experience from the military with my newly found technical skills? Allow me to share with you some fundamentals that I found helped me to answer that question.
Sell your military experience as your Bottom Line On Top
Find a veteran mentor
Focus your networking activities
Your military experience is your differentiator.
Your military experience is your differentiator. While your new technical skills and civilian experiences gained during business school are fundamental to selling your capabilities, there is something else to keep in mind. Many qualified candidates for a given position will likely have those same skills. While you must be able to demonstrate your new academic and civilian skills and experiences, you also need to to demonstrate what you bring to the table that your competition does not. You had an entire career filled with problem solving in highly stressful environments. You led dozens of men and women in achieving those solutions. Learning to sell these experiences to a civilian employer is a challenge. This leads me to my next point.
Find a veteran mentor who has successfully navigated the waters of the job search. Even after some time in business school, the civilian job world can seem mysterious to the veteran student. Someone who has fully crossed the threshold can help you understand what employers are looking for, what his or her industry is really like, and how you might best sell your experience to prospective employers. No one knows the particular challenges that veterans face better than other veterans. But how do you find a veteran mentor that fits your particular career needs and personality? It certainly seems to be a tall order. Part of the answer, at least, lies within networking.
Every business school student learns that networking is an important key to your future success. For the veteran, it can help you to unlock the door to finding not just a mentor, but an entire community of support. Take advantage of the many networking opportunities your business school will inevitably provide; consider these events to be a training area to hone your networking skills. Take these skills to the next level by focusing your efforts – at least in part – within the veteran community. Social networking platforms are a great start. Use them to find veteran specific organizations, groups, and events tied to your desired industry or profession. Discover veteran networks within companies; many of them have outreach efforts to connect with prospective veteran hires like yourself. Investing the time to navigate the veteran community will not only pay dividends during business school, but long afterwards.
There is no one formula for a successful transition from military to civilian careers, but I hope that sharing some of my own lessons learned will help you discover yours.