Why becoming a lifelong learner is the key to successful entrepreneurship
Why becoming a lifelong learner is the key to successful entrepreneurship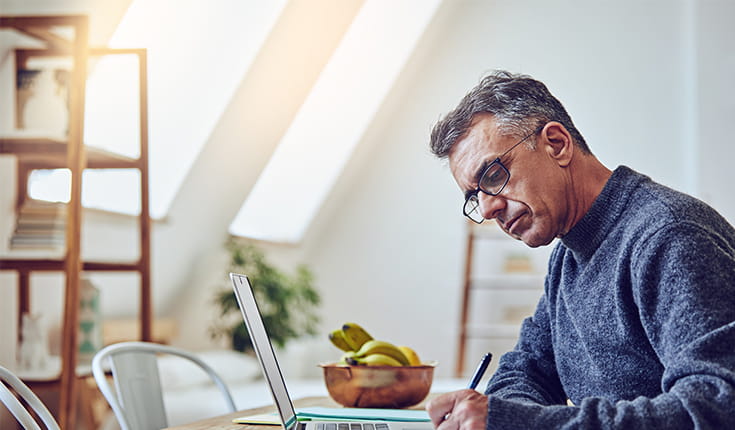 We recently sat down with entrepreneur Ankur Warikoo, one of the most exciting company owners in the Indian startup space. He talked to us about taking the GMAT exam, running a successful multi-pronged business and making a name for himself as a mentor to new and emerging young entrepreneurs.
After being in the business space for nearly 15 years, Warikoo had plenty of sage advice for those currently studying or new to the world of startups and entrepreneurship. He told readers that one of the keys to success is always trying to learn, and always trying to take good care of yourself. Warikoo said "The ability to become a student whenever you want to, as an honest, non-egotistical student. And secondly, the ability to take care of your mind and your body. If you have the mix, you essentially have the mix to conquer and do anything that you can".
Becoming a student at various points in your life can mean many things, but remaining able to learn from others, and not assume you are the smartest person in the room, is Warikoo's philosophy when it comes to building long lasting sustainable business practices. After graduating college and landing a role in your perfect company, you may assume you already possess all the skills you need to do the role well, after all isn't that why they hired you? If you are launching a startup of your own, it is easy to focus on improving the skills of others, hiring a team below you to take on responsibilities outside of your interest or expertise. In fact, focusing on your own professional development is just as important as seeking others with expertise.
Top tips from entrepreneur, Ankur Warikoo
Alongside lifelong learning, Warikoo shared the three key tenets he recognized in other successful entrepreneurs. He considers these three learning qualities part of what has made him successful in the past fifteen years too:
Working to accept uncertainty – "Find comfort and a certain level of ability to diagnose and understand uncertainty".
Practicing active learning and listening skills – "It's listening to observation. It's listening through absorption. What is the world trying to tell you?".
Learning to nurture talent in your team – "Raise talent, to identify it, to groom it. Delegate and trust them".
What is continuous professional development?
Working on the skills listed above, in a formal or informal work setting, can be considered continuous professional development (CPD). This term is often defined as complementary learning undertaken by professionals in work settings, often accredited by a professional body. The skills acquired during CPD enhance your skills to perform in the workplace. The range of activities encompassing professional development are hugely varied, from attending conferences, to online courses. As well as organized events, informal learning scenarios can act as opportunities for CPD. Shadowing another team in the company, or peer coaching is a more informal, in-house way of practicing continuous professional development.
How does the continuous professional development cycle work?
The key word in the phrase continuous professional development is 'continuous'. Like entrepreneur Ankur Warikoo explained, the capacity to always be a student is what helps a business professional remain sustainably successful throughout their career. The CPD cycle breaks down continuous professional development into four distinct ongoing processes. The key stages are outlined below:
Stage one: Planning
Knowledge or skill gaps are a key term in CPD, referring to the inability to complete a task due to missing vital knowledge. The gap illustrates the difference between what an employee knows, and what the task requires. This gap is addressed with formal or informal learning which makes up part of continuing professional development.
The first step is identifying the gap, which can be done alongside a manager or team member such as a performance analysis or employee evaluation. It is not always a knowledge gap that instigates a CPD training cycle, it can be self-initiated by a person looking to gain new skills, stay on top of changing trends in their industry or a desire to improve a skill alongside other team members.
Being specific in the planning for CPD is essential. Time is always of the essence when working a full-time job, so CPD training agendas can often drop lower down a priority list. However, by making specific, time sensitive and measurable goals, training will not go to waste. Researching development activities that will narrow your knowledge gap, and setting learning objectives is wise.
Stage two: Learning
In short, the learning stage of the CPD cycle is the stage where you take the course, workshop, self-directed learning or long term qualification. There is a huge range of active learning styles available to you, depending on your specialist interest, business sector or skill you want to acquire. Some professional development training will be specific to your industry, through a professional body. Other training courses will focus on practice-based learning that apply to a wide range of people such as an educational event on using technology for team building, a personal skills workshop or a managerial strategy masterclass.
In the next section below, we have outlined various long and shorter CPD training opportunities with learning activities to explore.
Stage three: Documenting
A lot of people believe stage two, learning, is the most important in the CPD process. However, all stages should have equal weighting for the person completing training to benefit fully. Documenting your training processes and noting your CPD hours is vital for personal growth and accountability for others. It is possible to record your new knowledge in a variety of ways, some will be specific to your industry, whether it is through an online portal or spreadsheets. Recording your new learning progress is vital to remain on track with your development goals.
Stage four: Reflecting
After you have completed your chosen CPD course or study, use the records you created to reflect on how useful the course or study was. Did it fill your knowledge gap? How do these new skills make you better at your role? Did the training move you closer to long term goals? What are the next steps to take? This reflective learning can be used to form the next planning stage for another cycle. Continuous professional development is an ongoing process in your professional career.
How can I participate in CPD?
CPD can be completed in a range of ways and finding the type of course that suits both your learning style and long-term goals is essential. Here are three types of CPD study you can undertake:
CPD Short Courses
If you are looking to improve on a specific skill or close a narrow knowledge gap, a short course may be the solution for you. Many accredited institutions such as the Indian Institute of Banking & Finance and American Academy of Financial Management India offer short study courses that can be a great way to achieve CPD hours without long time commitment.
MBA in entrepreneurship
An MBA is a graduate management degree, classified as generalist studies, the program offers candidates the opportunity to gain skills and knowledge in a wide range of topics including finance, management strategy, business law and sustainable practices. Business schools in India offer both a typical MBA and MBA courses with specialisms such as entrepreneurship or accounting.
Indian School of Business
Ankur Warikoo is an alumnus of the Indian Business School and praised its peer to peer learning community as a support during his studies. The MBA offers entrepreneurs opportunities to meet others who are looking to build start-ups, chances to collaborate and formal or informal networking events.
Indian Institute of Management, Bangalore
The IIM in Bangalore offers a Global MBA with specialization in Business Analytics as well as other elective choices. It is ranked in the top 150 business schools for their MBA programs, in 2022 (Financial Times, 2022). The international draw of the IIM Bangalore means students will be working in a global cohort, creating lifelong networks of friends and professional associates.
Graduate Masters Programs
A graduate masters programs differs from an MBA because it specializes in the skills and knowledge taught, compared to the generalist modules in an MBA. Often a graduate masters has a younger cohort, more recently finished bachelor's students versus an MBA which has more experienced or older candidates from varying industries.
The 18-month Executive Post-Graduate Program at the Indian Institute of Management Indore is an excellent choice if you are mid-career or an experienced executive looking for continuing professional development. This intensive one year course is designed to enhance skills that are key to successfully managing and leading an organisation. This EPGP is accredited by the Association of MBAs (AMBA) London (UK) in the year 2016 and re-accredited in 2019. IIM Indore has also been accredited by the EFMD Quality Improvement System (EQUIS) and US-based Association to Advance Collegiate Schools of Business (AACSB).
What course is right for me?
As many people looking to start an MBA or Graduate Masters Program as part of their CPD, are in full-time work, some business schools offer distance learning, flexible study time or part-time and weekend options. Ultimately CPD is a life-long learning opportunity, and the right course or approach is a personal choice.
If you are looking to start a new CPD course, apply to an MBA or Graduate Masters program, check out the program finder to explore the range of options available in India and beyond.