How an Internship and Social Responsibility Inspirations Led to an MBA
How an Internship and Social Responsibility Inspirations Led to an MBA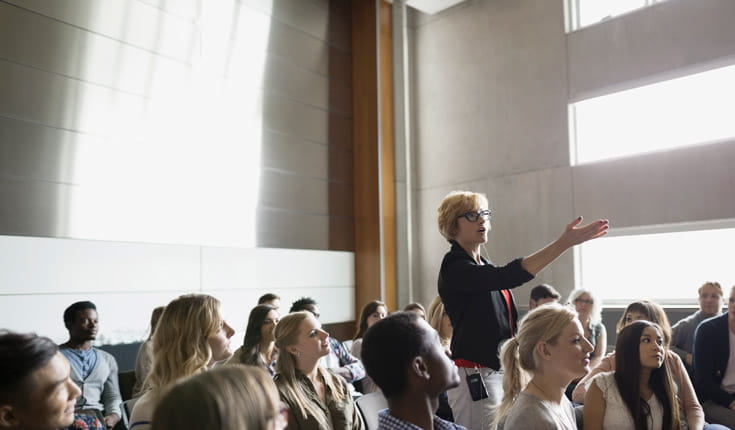 "Encouraging business development through micro-financing and widening access to basic banking services is the way to stabilize struggling communities across the globe."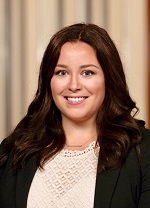 Name: Carolyn Murphy
Business School: University of Notre Dame-Mendoza College of Business
Program: 2-Year Full-time MBA, Finance & Investments
Undergraduate program: Syracuse University, BS Finance & Accounting
What were you doing before heading to business school?
After graduating from Syracuse University, I started in Retail Banking with J.P. Morgan Chase in Syracuse, then transferred into its Commercial Bank in New York City. My time in Syracuse allowed me to get my foot in the door, and one of the things I really like about JPM is how willing they are to let you explore other positions once you've proven yourself. Every two years or so, JPM presented me with opportunities to pivot into a related business or to take on more responsibility, which enabled me to grow there professionally for six years. I didn't have to jump between companies to advance.
How did your undergraduate degree in finance and investments provide a foundation for your banking career?
In Investment Banking, my accounting background has truly been foundational. From being able to read financial statements to understanding how the transactions the statements reflect will affect the company's financials, I draw on my knowledge of basic accounting principles daily.
When and why did you decide that business school was the next step?
In my most recent role with JPM, I was responsible for making sure the bank was in compliance with KYC (Know Your Customer) Regulations. Essentially, my team helped prevent clients from using the institution for money laundering. We often partnered with other lines of business, and after being exposed to deals with our Investment Bank, I knew I'd found my next role. Because Investment Banking Associate Internship programs are incredibly competitive, and pull the vast majority of their candidates from top business schools, I knew I'd have to go back to school to get back in the applicant pool, and I ended up at Notre Dame!
Why did you choose the specific program and business school that you did?
I knew I needed to secure a summer internship to be able to receive a full-time return offer in Investment Banking, so a two-year program was a better fit for me than a one-year program. I chose Notre Dame because I'm also very interested in microfinance and how access to basic banking services can lift people and communities out of poverty. With its focus on "using business for good" and leveraging individual skills to transform the world, Notre Dame was a natural fit. Furthermore, I met the Director of Admissions, Kristin McAndrew, at a Forté Foundation event, and once she told me about their "Business on the Frontlines" (BOTFL) course, I knew I'd found my school. Through BOTFL, students study post-conflict societies and examine the role of business in helping communities avoid future conflicts, then travel abroad to implement ideas they develop in the class. It was so unique and proved to me the school is committed to its higher mission of mobilizing business to overcome global challenges.
What was most helpful to you throughout your business school decision and application process?
I participated in a Forté Forum, where I was able to have all of my questions answered in one place—that was very helpful. Beyond that, I tapped many of my colleagues who had furthered their careers with MBA degrees, and they were all incredibly willing to chat about their experiences and to explain how obtaining an MBA had changed the course of their careers.
How did you fit studying for the GMAT™ exam into your busy schedule?
At an MBA recruiting event in New York, I met a test preparation company rep. I mentioned I worked at JPM and that a handful of my coworkers were also considering business school. The rep set up a private prep class at our office for me and about 15 colleagues. Once a week for 10 weeks we had evening prep sessions with scheduled homework, which kept me accountable. I highly recommend prep programs--not only for the material and resources—but for the major benefit of a built-in schedule.
What is your best GMAT study tip?
Relax and figure out what works best for you. It's easy to read all of the online forums for tips and "must-do's," but at the end of the day, figure out what schedule, methods, and tricks help you personally. Even if you're in a prep program, don't be afraid to adjust the schedule to spend more time in your areas of weakness, and skip the sections where you're confident in your knowledge.
What career trajectory do you see for yourself?
Long term, I hope to work in Microfinance or Impact Investing. In both scenarios, the bank is often raising capital and helping clients meet financial goals. While at totally different scales, these sectors are overlapping more frequently, as large financial institutions are well-positioned to help commercialize the much smaller microcredit space.
When you are not studying, where are you most likely to be found?
While at school, I participate in our MBA's Finance and Net Impact Clubs, I play on our MBA Intramural soccer team, and volunteer weekly with a group of MBAs at the local Animal Shelter. I am also a graduate research assistant for a management professor studying how diverse learning groups can help move people out of poverty.
What skills/past experience do you possess that you have found most helpful to you in business school?
I think the most important thing while in business school is to keep an open mind and take advantage of every opportunity that comes your way, which is something I've always practiced. While it's easy to spread yourself too thin or be overcommitted, finding activities that truly interest you, teach you something, and potentially kickstart your career are everywhere, and you never know where a job offer could come from. Beyond that, my fellow MBAs are some of the most interesting, diverse, and intelligent people I've had the privilege to spend time with, and during and after the program, we're each other's greatest resource.
---
By Pam Bixby and the Forté Foundation, a nonprofit consortium of leading companies and business schools launching women into significant careers.
---
About Forté Foundation
Forté Foundation is a non-profit consortium of leading companies and top business schools working together to launch women into fulfilling, significant careers through access to business education, opportunities, and a community of successful women.