Finance Masters Are a Bright Spot for Business Schools
Finance Masters Are a Bright Spot for Business Schools
In an age of fast-changing and sometimes uncertain trends in business education, financial training is proving extremely resilient.
Global demand for masters in finance (MiF) degree courses increased slightly in 2018, although the picture differed between regions. Applications were up at most European schools running the programmes, thanks to an increase in international applications, while those to US institutions were down due to declining international interest, mirroring trends for MBAs.
Unlike the MBA market, however—where even highly ranked schools such as Iowa's Tippie College of Business have stopped courses because of falling demand—no one in business education is questioning whether the MiF degree has a future. This is due to factors including clear career paths for graduates. Another boost comes from schools adapting MiF courses to attract more diverse students in terms of age, gender and the subjects they have studied in the past.
The MiF is a specialist degree, focused on the financial services market, which is both willing and able to hire formally trained talent. "The return on investment is much clearer than for other specialist masters degrees," says David Asch, director of quality services at the European Foundation for Management Development, an accreditation body.
The median starting salary for MiF graduates in the US this year is US$85,000, compared with US$80,000 for a masters in management graduate and US$75,000 for a master of accounting, according to the Graduate Management Admission Council (GMAC) that administers business school entry tests.
Some schools are developing shorter versions of their full-time degrees for people working in finance who want to update their skills, says Tim Mescon, executive vice-president and chief officer for Europe, the Middle East and Africa at accreditation body AACSB. "They are taking what was this intensive two-year experience and repackaging it as certificate programmes," he says.
These top-up courses help professionals to learn about new trends affecting their work. Such flexible approaches are part of an evolution in business education as a whole, catering to people who dip into training as working lives lengthen and technologies, including digitisation and blockchain, transform their roles, says Mr Mescon.
"We talk about learners not students," he says, adding that some people opt for "university experiences" through full- or part-time MiF courses, while others take non-degree certificate programmes while working.
Top-up courses in finance are also proving popular among students who are already studying for a masters that is less specialised than the MiF. The University of Oxford's Saïd Business School, for example, launched an asset management masterclass in 2017 for students completing MBAs and masters degrees in financial economics or law and finance. The aim is to help them break into investment banking, private equity and asset management. The course has been oversubscribed, with two applicants for every place. The school also started an elective programme on big data for 40 students on the graduate finance degree. Demand was so strong that a second course on the topic has been added.
These courses were not only a response to student demand—potential employers were also eager for the school to train executives that they could hire, according to Ken Okamura, programme director for the masters in financial economics degree at Saïd.
Just as we have seen more MBAs offered online, look out for the digital masters in finance degree
"The market [for this qualification] is clearly expanding," he says. "The biggest challenge [for business schools] is continuing to be relevant."
Despite a sense that MiF students prefer shorter courses, MIT Sloan School of Management has gone in the other direction: in 2015 it added an 18-month option to its core 12-month programme.
"This allows students an extra term to take additional courses and gain additional practical experience with a summer internship," says Heidi Pickett, assistant dean for the degree course.
The intake for the longer course was initially capped at 30 students, but this has been raised to 50 due to demand, which is stronger than for the 12-month degree, according to Ms Pickett. "I can see us increasing the 18-month cohort in the coming years," she adds.
Imperial College Business School uses its parent university's reputation as a centre of excellence in climate change research and technology—as well as engineering and mathematics—to stay competitive. This helps it attract a diverse pool of MiF students, according to Lara Cathcart, finance professor and academic director of the programme.
Students can take electives in climate change and coding, gaining access to speakers from around the world who are beamed into lectures as holograms. "We are applying the strengths that we have," Prof Cathcart says, adding that word-of-mouth recommendations are the best way to attract applicants.
Imperial's approach is proving popular. Applications are up 15 per cent year-on-year across its five full-time MiF degree courses. The school is attracting diverse students: 50 per cent of this year's cohorts are women, up from 42 per cent last year. This is a gender balance most graduate business degrees can only aspire to (the full-time MBA at Imperial is 45 per cent female).
MiF courses in the US and Europe have long been able to boast greater diversity than other business masters programmes, largely because they attract female students from China. Careers in asset management and banking in Europe and the US are deemed to offer a better work-life balance than other business sectors.
MIT Sloan School of Management is working hard to attract diverse students. Only 14 per cent of the school's July intake for the MiF course are US citizens compared with 62 per cent of the MBA class graduating next summer.
One way the school has maintained international demand was to ensure the course was STEM (science, technology, engineering and mathematics) classified. This means overseas graduates can work in the US for three years after graduation, instead of the usual one.
The focus for many schools in Europe and the US is to diversify further by attracting students who do not have a background or education in finance. Mr Mescon notes that MiF courses already attract engineering graduates and those with a computer science background who want a career change.
Investment banks in particular say they would like more people with humanities degrees, says Mr Okamura. The problem, he believes, is finding people with these degrees who also have a good grasp of maths. Saïd is considering offering online maths courses to help prospective students improve their skills, he adds, but it is hard to find the right course to fit individual needs.
There are alternatives to a full-time MiF, most notably the globally recognised Chartered Financial Analyst (CFA) credential. This is both more flexible (the level one exam can be taken in either June or December) and cheaper (the CFA Institute puts the typical cost of its qualification at US$6,500—compared with the £46,800 (US$59,482) charged by London Business School for its MiF, for example).
Applicants to the CFA programme have grown 18 percent over the past three years, driven by rising demand in Asia. More than 250,000 students are due to sit the exam this June, all hoping to advance their careers.
"We are lucky in that we are relatively speaking a very cheap product but still recognised as very beneficial to your career," says Paul Smith, president and chief executive of the CFA Institute.
The challenge is for business schools to provide more flexible, and cheaper, alternatives to campus-based teaching. Just as we have seen more MBAs offered as online-only courses, look out for the rise of the digital MiF degree.
---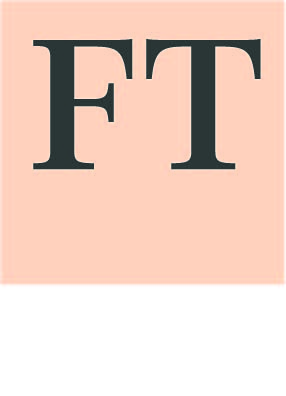 This article was originally published on Financial Times.