Why MBA Students Are Reading Novels in Class
Why MBA Students are Reading Novels in Class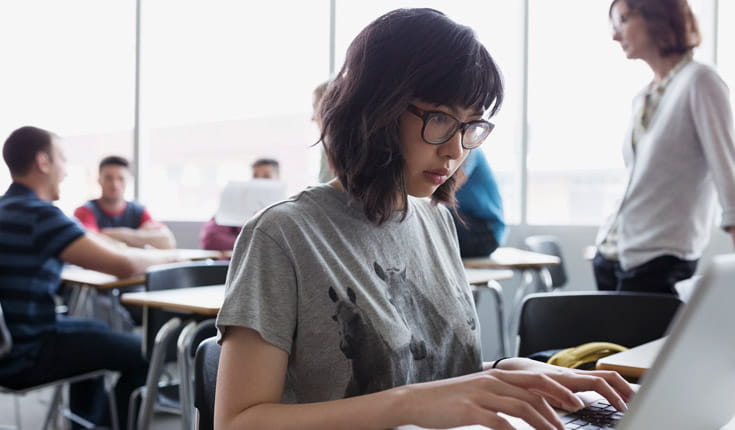 In a small seminar room upstairs, 30 MBA students have gathered to discuss What We Lose, a novel by an African-American author, Zinzi Clemmons, who grew up in Pennsylvania.
This is the Tepper Reads book club, created to help its students – many of whom hope to be future business leaders – better empathize with people from backgrounds very different to their own.
Tepper Reads is somewhat better resourced than a typical informal gathering of book-loving friends. Between meetings, students can listen to a podcast in which teaching staff from Carnegie Mellon's English department discuss themes in the books under discussion. At this gathering, students are meeting the author – the university has paid to fly her over from her home in Los Angeles.
One of the book club members is Jillian McCarthy, an academic program adviser in Carnegie Mellon's electrical and computer engineering department, who is studying for an MBA at Tepper part time.
"I am a big reader so I was pleasantly surprised when I came here and found this happening," she says, adding that the resources made available to the MBA students make the book club she runs in Pittsburgh look "amateurish".
Tepper Reads is a core part of Shift Programming, an addition to this year's Tepper's MBA program that introduces literary and art criticism to business students to build their self-awareness and leadership skills. The curriculum includes learning improv techniques at a theater in Pittsburgh and private dinners with former alumni and academic staff.
Empathy classes are now a trend among business schools, with classes taught as lectures and in small seminar groups on many campuses. But Shift takes the concept to another level by taking the teaching out of the classroom and into informal gatherings at the homes of faculty staff or on visits to local galleries.
The course is optional for MBA students but has proved so popular that there is a waiting list for the 150 places. "We are the most human part of what can feel like a pretty mechanical degree experience," says Leanne Meyer, executive director of the Accelerate Leadership Center at Tepper, who has led Shift's development.
"MBA students are often looking for that one right answer to a question to get a competitive edge," she adds. "What we wanted to teach was that there is more than one way to think, so there might be three right answers. [The best student] is often the one who can make the best argument."
Art appreciation is another key element of Shift. Tepper has set aside space for the installation of a collection of wooden box structures with colored bars. It was created by Francis Collins, a Carnegie Mellon fine arts graduate and owner of a San Francisco construction company Dream Builders.
I join four students who are being shown around the installation by Elizabeth Chodos, director of the Regina Gouger Miller Gallery at Carnegie Mellon. She notes that Mr. Collins is both an artist and an entrepreneur – he donated $100,000 to Carnegie Mellon in September 2018 to form the Francis and Erin Collins Miller Institute of Contemporary Art Fund, enabling contemporary art to be installed around the university – so she feels he is very appropriate for a business school exhibition.
"My first task is to make the MBA students feel comfortable around the art," Ms. Chodos tells me afterwards. "There is this misconception that art is only for the few."
Understanding what an artist intended to do is also a very good way to stretch a business school student's empathetic skills, Ms. Chodos adds. "This is a living person communicating with living people through his art."
The students on the tour are less forthcoming, perhaps because art appreciation is a long way from their previous experiences in the corporate world. "It is not a comfortable experience," says Marc Rosenberg, a former systems analyst for Verizon, who is in the second year of the full-time MBA. "But I would not be here if I wasn't happy coming out of my comfort zone."
Some of the Shift students have struggled in the book group. Ms. Meyer recalls that one student asked how he should go about reading Ms. Clemmons's novel. He had previously only read the necessary chapters in textbooks. "It was amazing how few have read fiction before," she says.
Ms. Clemmons, who teaches at a college in LA when she is not writing, admits that meeting MBAs is helping her broaden her own outlook, adding that she was pleasantly surprised with the level of questions. "I like that they seem very open to creative paths, and I wasn't expecting that," she says. "I am pretty lefty, a socialist, but I am not afraid to talk to people who do not think like me."
For Ms. Clemmons, Shift presents an opportunity to reach out to a group that could be agents of change. "These students are likely to have a disproportionate impact on the world," she says. "So if I can encourage them to be more empathetic that might change a lot of things."
---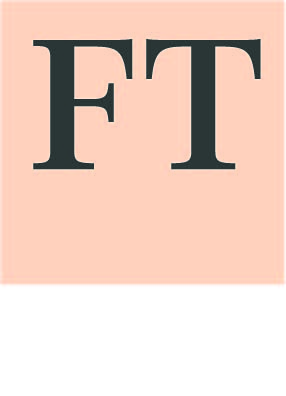 This article was originally published on Financial Times.